If you are the one who like to stay updated with the Fashion World Movements happening around, You must have witness the time when every second girl was carrying  Mickle Kors Bag and Wallet that probably Mickle Kors himself have not thought about ! 😀 And Gucci Bag?? OMG!! even worse scenario… !!
And the guy selling bags on footpath just opposite to my place proudly sells GUCCI Bags (Of course Replica ) in 250 Rs and when I asked him, how's the demand? he said "Madem.. Waiting Hota He.. aaj 50 Piece Aaye, Kal aapko ek bhi piece nahi milega..!!" I am shocked (Big Time Shocked !!)
Valentino Rockstud Shoes Story
Now after  Mickle Kors Bags and Wallets and also GUCCI Bags, these days I guess Valentino Rockstud Shoes Replica booming  in the market !! Here is what happened..
Before I tell you more, let me tell you, It is one of the most popular shoes of  Year 2016-2017 and we have seen many international celebrities wearing Valentino Rockstud Shoes like Kourtney Kardashian, Rasheeda Jones, Fergie, Vanessa Hudgens and Eva Longoria and many more.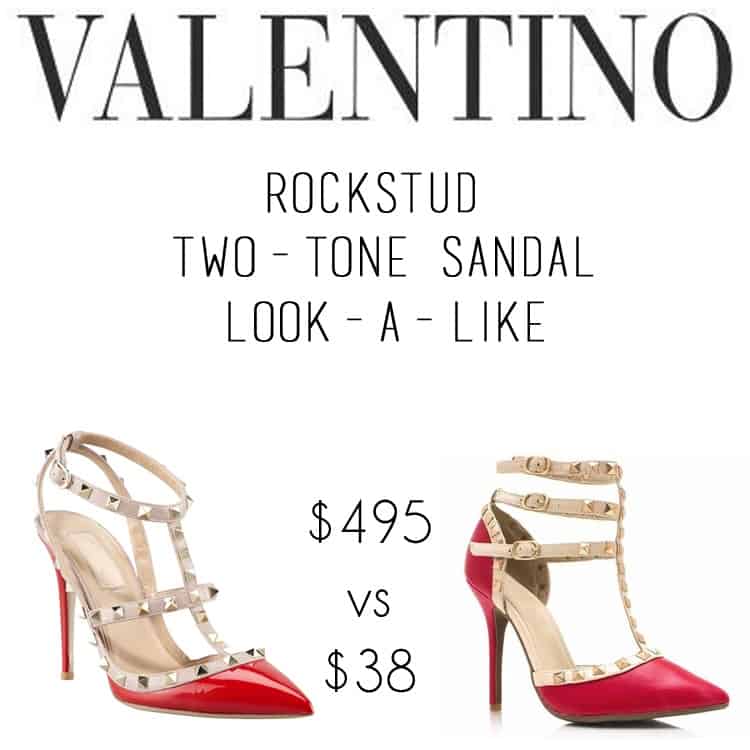 One seller approached me Online Saying, Valentino Rockstud Shoes available. I asked him, is it replica? He said Yes Madem, first copy !! I enquired more..  (with curiosity) Who gave you my contact? He said.. Madem This is Very Famous among all Bloggers. Madem… I give 10% Discount too, Specially for Bloggers !!
NOW THAT REMINDS ME OF THIS CARTOON !! ENJOY….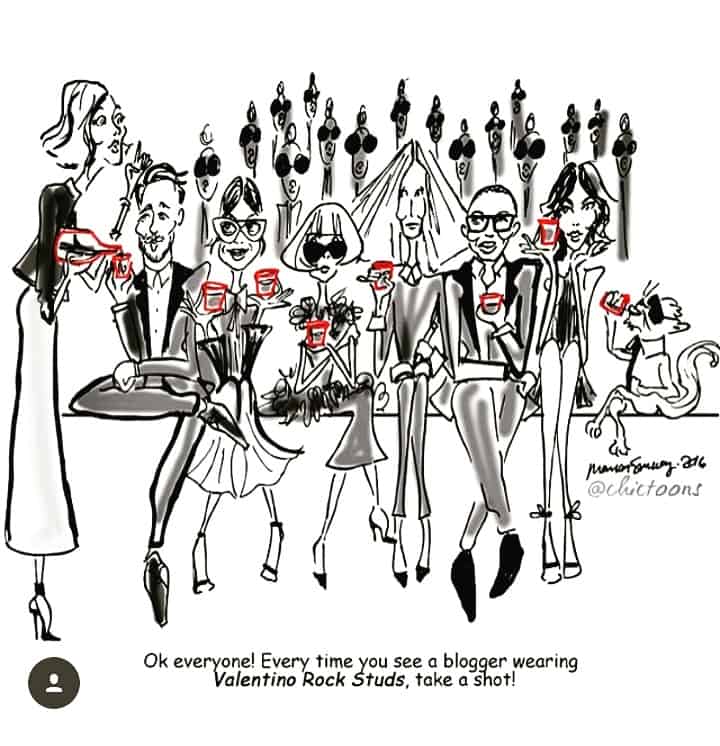 Hope you all got my message! If we can not afford something, lets skip it. Let's not buy Replica. It is not legal, it doesn't look good, people easily get it and let's respect work done by designers. LETS Not Wear FAKE.