There are countless eCommerce websites for women clothing in India; be it ethnic wear, designer wear or western wear. For a shopper, it is really challenging to decide which one to choose? As you know me; I shop a lot online. So i decided to do some website reviews which are really good, keeps pretty stuff for girls and most important; price wise and quality wise, they are trust worthy.
One reader mailed me recently; why your reviews are positive only? It is because I want Myfashionvilla to be a happy positive place. It is not always that I find good website only; I had bad experiences too (very few actually) but somehow I have decided to handpick websites / brands for you which are good and made me happy. Today I am taking about one such website Manjubaa.com – an ethnic wear clothing portal.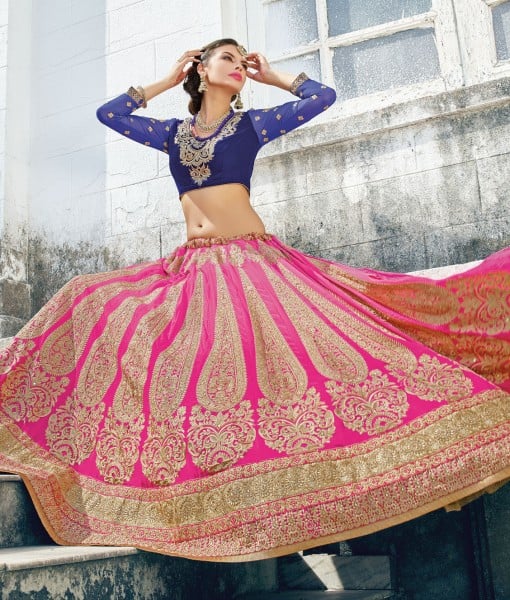 About Manjubaa:
The brand origins from Surat, the mecca for shopping; especially cloths. Its wholesale Bazaar "Surat cloth market" is very famous. Do you know, more than 50% ethnic wear clothing portals purchase products from Surat and sells online? Well yeah that's true. And the brand Manjubaa actually being operated from Surat itself.  So now you can have idea about the collection and clothing range they have.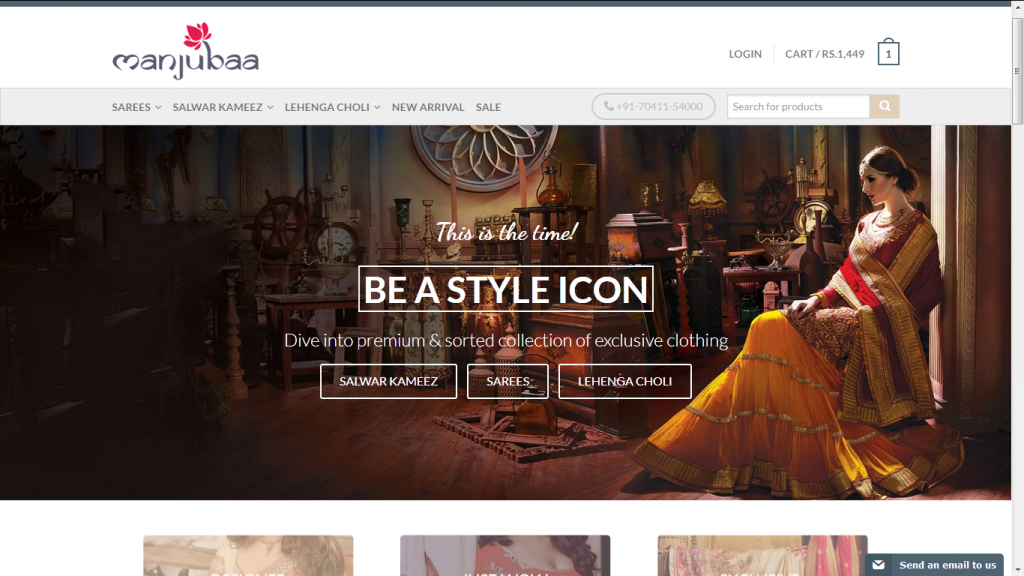 What I like about Manjubaa.com
Spectacular Website for excellent shopping experience. The website is quite Mobile friendly. Shopping from Mobile would be equally awesome experience.
Collection! Most important thing and I have no words about it. You will see all latest, in trend ethnic wear on Manjubaa.com be they Pakistani Salwar Kameez, long Anarkali Suits, Designer Sarees or beautiful wedding lehenga choli.. !! Wow!!! is the word. Do you know the biggest benefit of online shop for its owner? Well ONE can not loot it EASILY 😀 I wish one day I can see my wardrobe filled with those gorgeous Anarkali and Sarees from Manjubaa.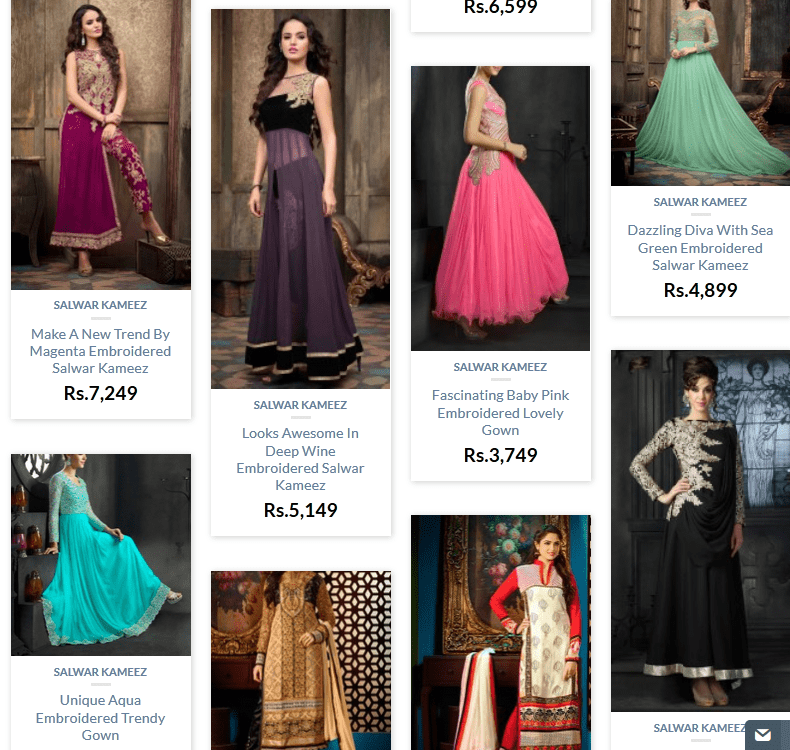 Also, love the way they gave filters on the Top it self, it is quite easy to filter and find what one is looking for. Let's say I am only interested in Salwar Kameez made from chiffon fabric, with one click I can filter entire collection to show me chiffon salwar kameez only. Similarly you can filter results by occassion, by work and by stitching type too. You can purchase dresses semi stitched, ready made or fabric only which you can customize as per your choice. Cooooool!!

Free COD, Free Shipping across India…. Bliss!!! Most desirable feature according to me!!
Easy 7 Day return and only verified products will be deliver. As they said, they more emphasize on quality fabric and overall good product, so every product will pass through 6 verification points before it will be delivered to you. So no chances of you getting defective product. Sounds good right?
Their Fabric Quality: They do not sell replica. So fabric quality is always superior.
With every order they send some goodies and vouchers for next purchase. Such a sweet gesture of gratitude! With every order, no other brands do it.
Now My Favorites!! Honestly I can go on and on showing my favorites from Manjubaa.com I have huge wishlist already, so some of them are:
(1) This Magenta pink long salwar kameez: Top has beautiful embroidery and comes with a matching pant which reminds me baroque work!! I am a huge fan of baroque work and prints! So love it.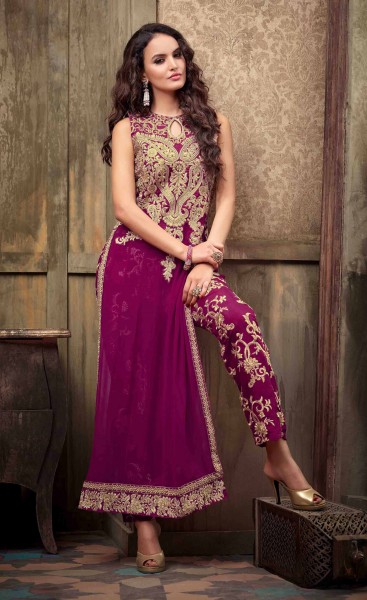 (2) Second comes this saree. I love the color combination. Colors are super bright and made from Georgette and Net fabrics. Awesomeness!!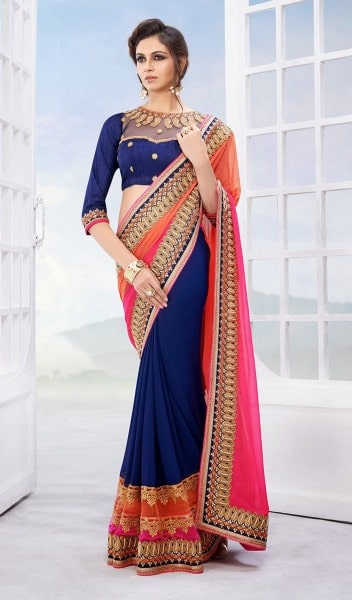 (3) And this super gorgeous Lehenga! I so want it. Look at the color and the way choli made! So elegant and very different cuts. Love it!!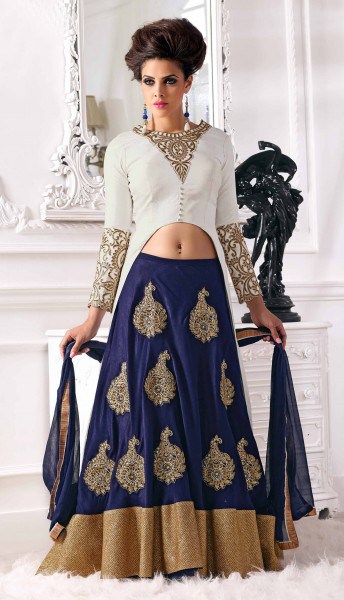 So, these were my favorites and details about Manjubaa. Have you tried this website? If not, i would really recommend trying it. Share your views… 🙂
Until Then..
– Hetal
xoxo