Beauties.. it is time of the year when some of you must be entering your collage life. Excited?? I know it is July month and most of collages are about to open. Of course, I know and I also know that first day in collage is important…!! very important !! I heard your mind and to make it best, you need to dress well right? Cool..!! so today's post is for you. What to wear on First Day in College?
9 Types Of Kurtis Perfect For First Day In College – You Style Guide for first day at collage !!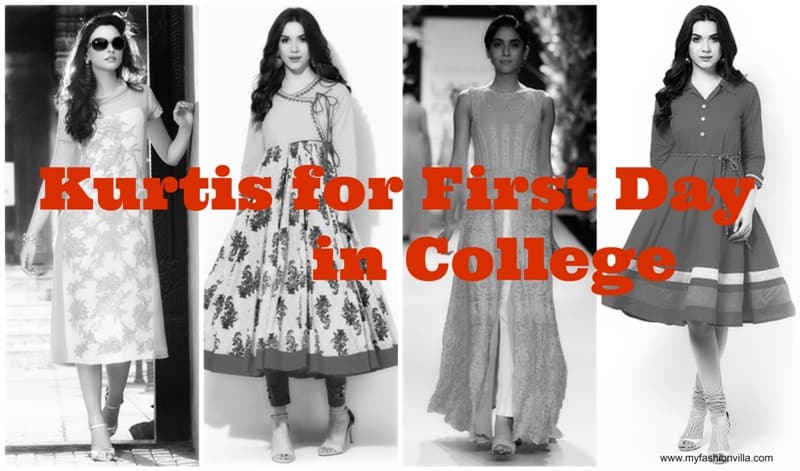 Straight cut long kurti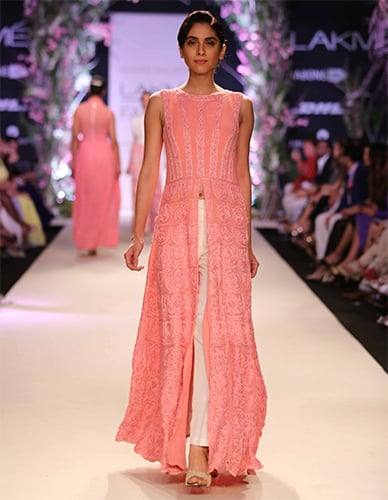 Designer Kurtis and online salwar suits are the heart of Indian ethnic wear. You can't miss out these pretty things if you want to go traditional whole outside in India. And what will be more easier than kurtis? Well, they are the most heck-free pieces available in colourful spectrums. Any fashionista can ever think of college days in India without designer kurtis! The exquisite patterns and drooling cuttings and finishing are the notice worthy works for everyone and thus any woman just can't miss some really charming types of kurtis.  Were you ignoring this all time?
Now you just can't after reading these interesting types of kurtis that you need to own right now for your best college moments.
Dhoti Kurti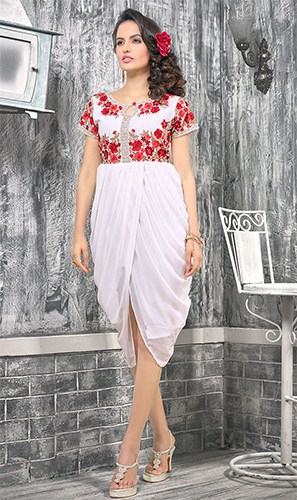 Dhoti kurtis are the just the imitations of traditional dhotis which were once coded to only men and boys. Nowadays, it is the hit fashion track which no one wants to miss now! Women can wear these online designer kurtis with cigarette pants and with sleek jewellery.
Crisp & Classic – Straight Kurti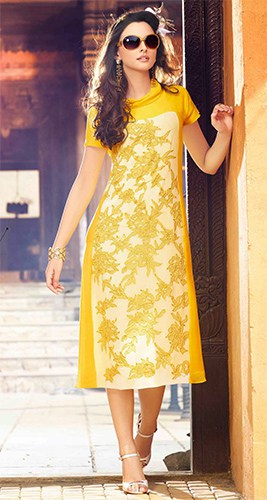 Straight kurtis have something special in their simplicity which automatically shouts out for every woman's attention. They have straight and long adhere which is then adorned with potli works or vehement prints.
Something Is There – Asymmetric Kurti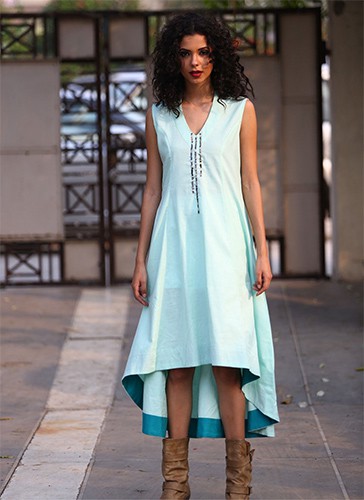 As its name suggests, Asymmetric kurti has nothing to do about its shape and its form. This type of kurti has exquisite pom-poms at the end of the hemline. You can pair them with jeggings or designer leggings.
Girly Side – Frock Style Kurti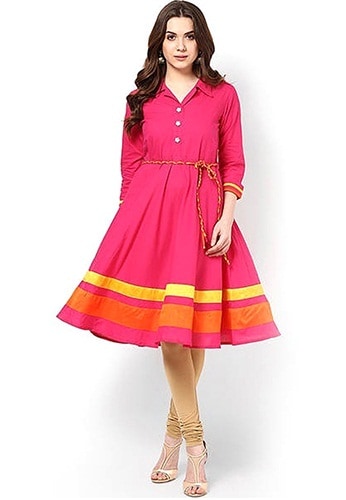 Frock style kurtis are the girly loves which no one actually wants to leave behind while enjoying moments in College. They have a typical flare at the end which starts from the waist hemline. You can wear it with tight types of salwars to highlight the flare.
It's Different – Indo Western Kurti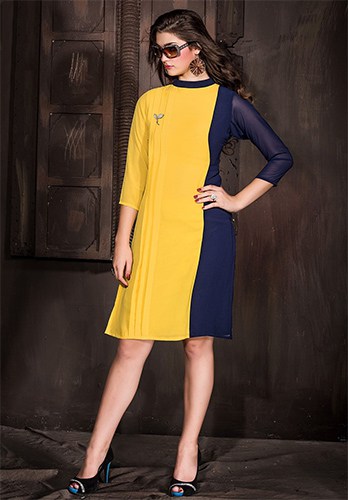 Now kurti online shopping is getting more and more interesting with the fact of globalisation in apparels and trends of clothing. Indo western kurtis is the perfect result of this amalgamation of western and eastern styles.
Bold Ethnic – Shirt Kurti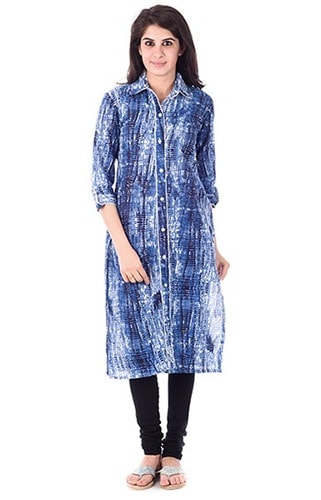 What else to say about this style of kurti? They are the best one for the woman who doesn't welcome any disturbances when she concentrates on her piece of work. Shirt style kurti have long run button placket and good to be worn with embroidered or embellished palazzos.
West Traditions – Jacket Kurti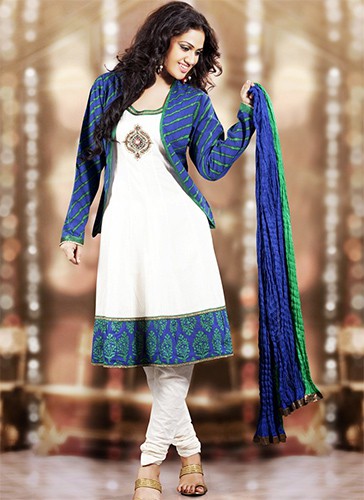 Jacket kurtis are always welcome in the campus arrays. Isn't this true? One or other girl would definitely love this Indian ethnic piece. Kurtis length could be short, medium or long as jacket can also be long or asymmetrical. Try them cotton pants and put on platform sandals with them.
Royalty In Blood – Angrakha Kurti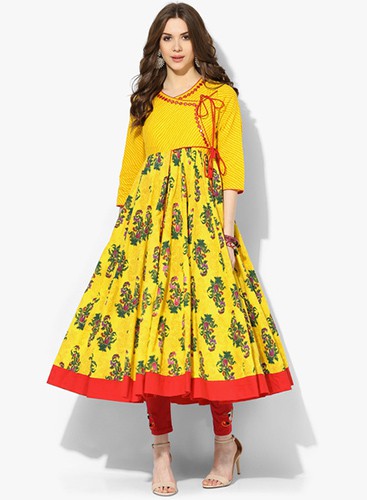 This number is the oldest and golden one! Angrakha style kurtis are the best to be worn with leggings and designer palazzos. One part of these kurtis is styled to be tied at the other end of the kurti. Try it on your first day of college to startle your peers.
Stay tuned for more fashionable BFF advice…
xoxo…