If You are reading this, Thank You Very Much to be here 🙂
It shows that you love to know more about MyFashionVilla.com
Well, we are equally eager to know more about you..  🙂
and warmly welcoming you to be part of MyFashionVilla Community…
We wanted that our site's name should be catchy, trendy as well as meaningful; so we named it – my fashionvilla.com. My Fashion Villa will update you with latest fashion news and glamour world. We wanted to create a unique online place where youths and fashion lovers can discuss; as well as learn about fashion, style, beauty and glamour industry. Talks and interview of well known fashion celebrities are showcased which will help you to be in touch with sparkling light of fashion industry.
We also aim to provide a unique platform for all fashion professionals like for models, designers, makeup artists, hair stylists, modeling agencies, fashion photographers, fashion events and fashion clothing companies to showcase their creativity on our site.
For whom MyFashionVilla.com is an Opportunity?
Fashion designer, fashion student, fashion photographer, make-up artist, hair stylist, fashion retailers, beauty cosmetic company, fashion lover, fashion event organizer, All this listed fashion professionals can explore their talent with the help of our site. In case you feel you have an eye to capture the abstract beauty of things around you and you sincerely want to set firm footholds in the fashion industry you can mail your portfolio at [email protected].
Meet Founders of MyFashionVilla.com: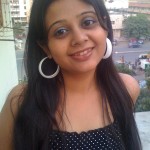 Hetal Shah
I am very enthusiastic, expressive, friendly and born shopaholic girl. Chocolates make me crazy and shopping makes my mood. I am working as an internet marketing professional while enjoying blogging, reading and experimenting in my life. I love following latest fashion trends. Eye Makeup, Theme Makeup, Hair Care, Skin Care and Body Care are my core areas of expertise. Making site like MyFashionVilla.com was my dream, which has been fulfilled today.
STAY HEALTHY, FEEL YOUNG AND BE FASHIONABLE!!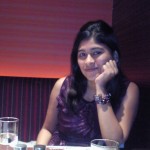 Zankhana Thakkar
A highly passionate, collaborative, outgoing self-confessed and eternal daydreamer. My passion for fashion made me versatile fashion designer, writer and blogger. I love everyday progression; people and the surprise of seeing the work come alive from rough sketches. I am genuine lover of fashion, trend, style and creative designs. I have 4 years of experience in internet marketing and fashion industry. My happiest moment was; when my article was published in Femina magazine and a news paper named open source.
Are you one of us? Then keep in touch with us at:
https://twitter.com/myfashionvilla
Also, Don't Forget To Introduce Yourself..
Share your views and thoughts through commenting below and be a part of MyFashionVilla Family, once again we are warmly welcoming you all..
Cheers to You! Stay Tuned, Stay Stylish!  🙂 🙂 🙂