Are you someone who would love investing in signature jewellery pieces? Do you own some limited edition, precious and semi-precious Jewellery pieces? Do you have some jewelry pieces from Swarovski which are really near to your heart?
Do you invest in delicate workwear jewellery pieces as well? Then you must know, how challenging it is to organize them, save them from any damage especially during the travel!
I am someone who would always go minimal with dressing but love accessorizing. I prefer investing in some timeless classic jewellery pieces but..but..but…it breaks my heart when I carry such beautiful jewelry pieces during my work trip and when I unpack.. I find one of the pieces missing or broken during the transit and packing! Oooucchh!! Painful…!! It happened to me so many times and I still have those broken pieces with me 🙁 I don't have the heart to let go those pieces 🙁
While sharing this problem with one of my friend who works and travels frequently, she suggested me to have a Jewellery Case Organizer. She owns one for last 2 years and she is so happy with it. I browse and got one for myself too from Urby.in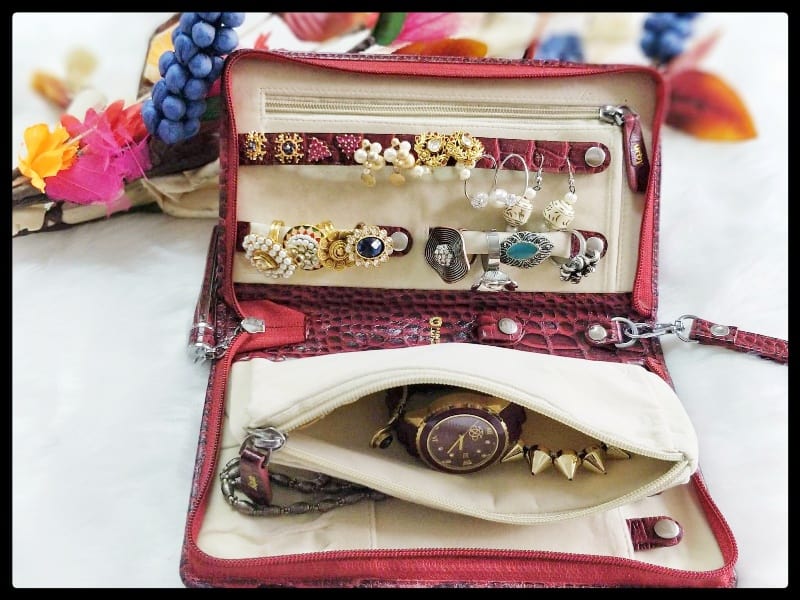 It is so ammaaazzzinggg!! And I literally vouch for it. I am taking this Travel Jewellery case from Urby every time I travel these days and it keeps my jewellery pieces safe! I am so happy with this product and I feel I must share with all of you here 🙂
What is a Travel Jewellery Case Organizer
There are many Jewellery Cases and Organizers available in the market, but this one is specially designed for working women who travel frequently and wants to keep precious jewellery pieces safe.
Urby Christie Jewellery Case Organizer
It is a sleek travel-friendly case that makes carrying your favorite delicate jewellery a hassle-free experience. It is made from genuine real leather and I got the one in Ruby Red which has unique croc Pattern, makes it looking very rich and classy.
Key Features
Premium croc embossed leather
Zipper with classy leather tassel pull
Detachable rich leather strap
Soft velvet gusset compartment
4 snap button necklace hangers
Soft velvet pleated compartment
Smart snap button ring holders and earrings strap
Snap-button leather key holder
It comes with a classy cotton pouch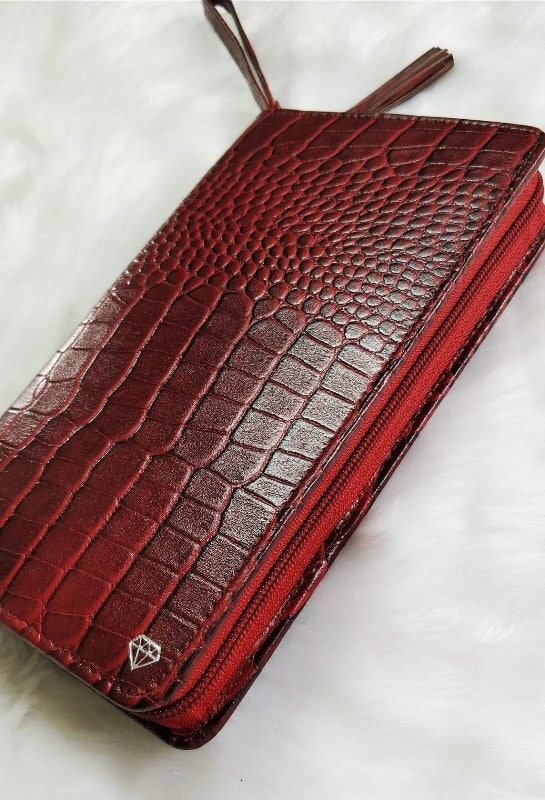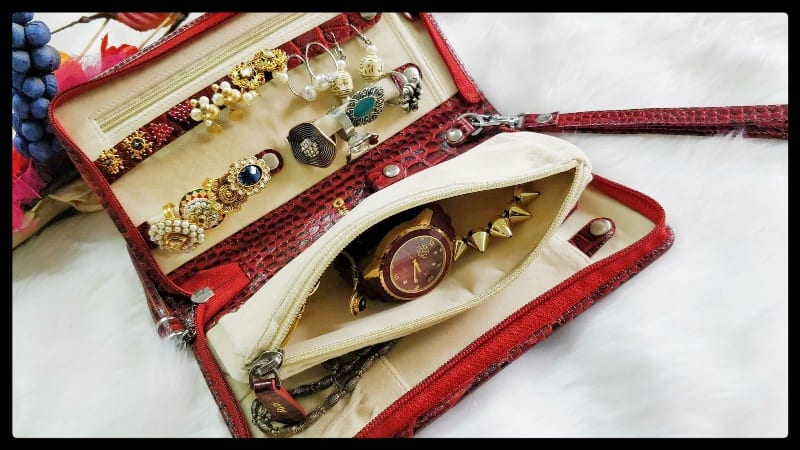 Price: Rs 2195
Available on Urby.in check their Travel Accessories 
What I loved the most about Urby Travel Jewellery Case Organizer?
Let me start with the outer look! It is sleek, stylish and looks very rich. It is made from Premium Quality Real Leather and the quality is absolutely amazing. Totally worth the price!
Now, let's talk about compartments. It has different compartments for your earrings, finger rings, chains and small delicate neck pieces. At the center, they have given one space with a zipper to keep your watch or bracelets as well. And an additional zipper to keep other small pieces as well. The design and brief about compartments you can check below.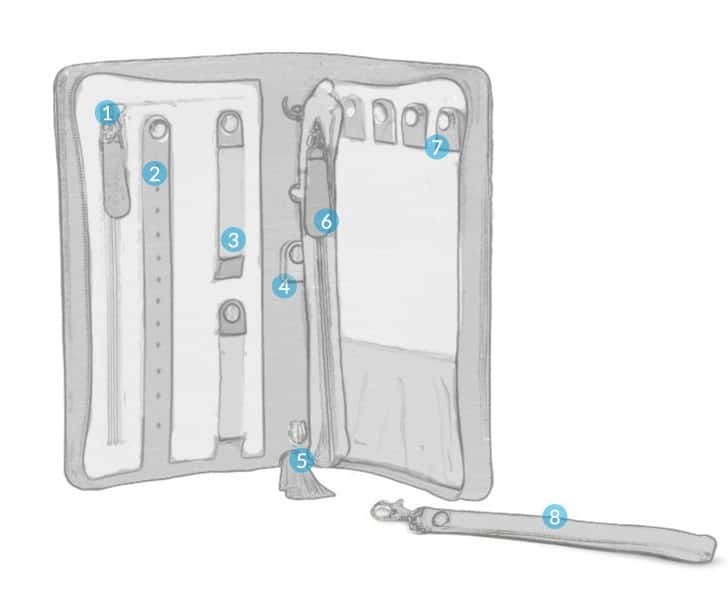 You can organize your jewellery pieces as you wish and it easily holds more than 25 pieces of jewellery at a time which is more than sufficient to carry at a time for 3-4 days of a work trip.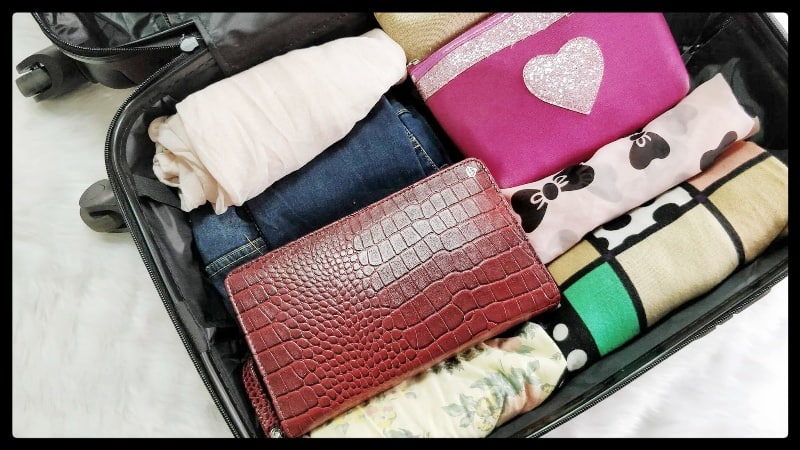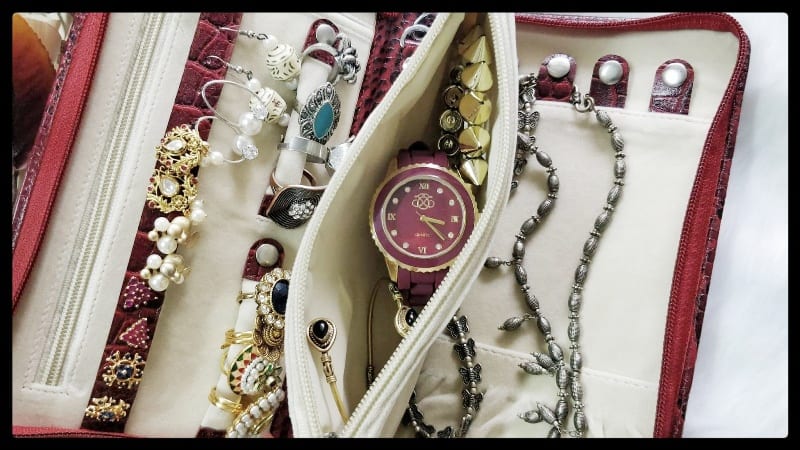 No more zip lock bags! No more pouches!! Urby Travel Jewellery Case Organizer is a must have for all jewellery lovers who work and travel frequently. Also, price wise I have compared it with other international brands available on nordstrom.com and that way, Price is just perfect (similar pieces on International Portals starts from 7000 Onward :O  ). Thus, It is worth spending Rs 2195 for this beautiful product as it is going to save and protect your precious jewellery pieces for a long time and I feel it is an investment!
Hope you find this post helpful 🙂 do share your views as well in the comment box below.
Until Next Time..
Stay Happy, Healthy and Keep Loving yourself 🙂
xoxo