From scriptures to artists to scholars to ordinary people, all have endeavored to explain unconditional love! Nonetheless, I am sure nobody has ever succeeded in defining it inside 1 min 30 seconds like Tata AIA's recent campaign film. This film, aside from reminding us subtly of the benefits of buying insurance, redefines the tenets of unconditional love.
The film brilliantly explains what it means to love unconditionally by depicting the overpowering urge of a husband to see his beloved wife safe and protected!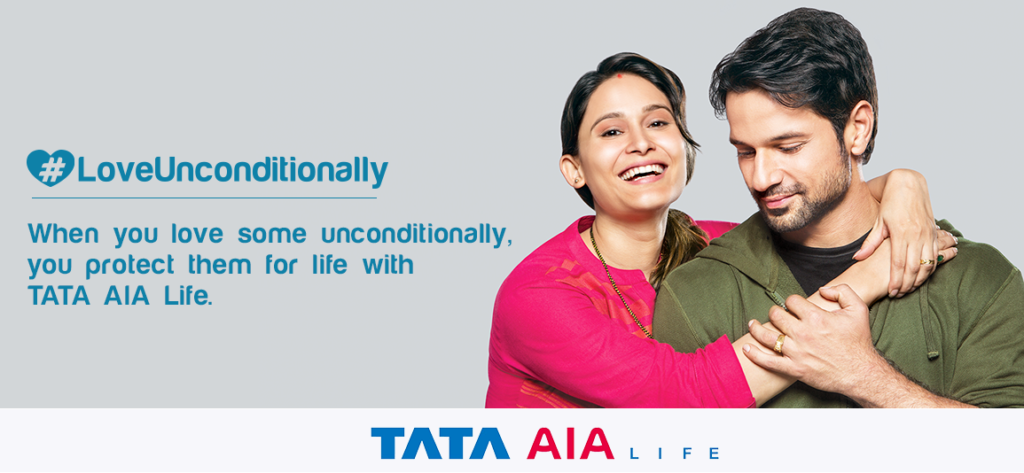 I could so easily relate to the film as I have myself had the support of my better half all these years. I recall how, four years back, I revealed to him that I wanted to take up painting lessons. It's something that I had been longing to do for years. When I shared this with my husband, his spontaneous response was, 'Just do it hon. I'll be happy to look after the baby. "
Also, mostly I see brands trying to hard sell. This time, however, I see Tata AIA's campaign which is all about the love that exists between a couple and how important it is to be there for each other and be each other's strength, also building on the existing conversation about status of women in the society. It's refreshing to see an insurance ad without the clichéd 'product window' and other stronger claims. The #LoveUnconditionally campaign rejuvenates the otherwise boring insurance category. Additionally, it's gladdening to see that brands are at last attempting to strike a harmony between the two genders.
Watch the film here
Now let me share a few things that worked for me to have a better life that I am living today!
(1) Support Instead of Questioning 
We all have different personalities and opinions. The idea of living a good life changes from person to person and we must accept it. When we love someone, we must have faith in him or her. Yes, couple of things we may find too risky or silly! But, let's be the Support System for our loved ones! Let's be the backbone!
(2) Protect and Be the Growth Partner
When you love someone unconditionally you protect them for life! Agree? We leave no stone unturned to protect them, starting with Life, Health, Wealth, Career and Quality Time.
We have taken 30 Years term insurance plan from TATA AIA as they came up with a clutter breaking concept and we found it perfect.
(3) Plan the Future Wisely
Sit Down, take a Pen and Paper, Talk and Prepare Notes! There are lots of interesting exercises that we have done together to plan our future and we keep doing it regularly. We do Goal Setting Exercise; Paint your Dreams Exercise, Travel Pin Board, SIP Planning, Portfolio Overview and many more. Such exercises helped us a lot.
Life is simple, beautiful and you can enjoy each moment if you plan wisely. Take ownership, be responsible, plan in advance and take the right actions!