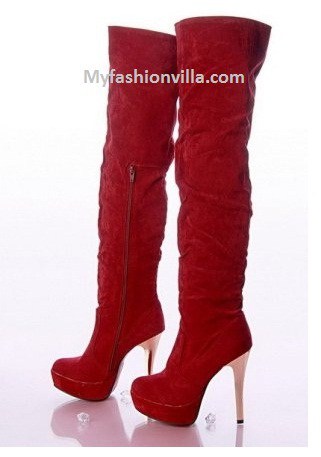 Hey all Gorgeous Girls! Have you shopped for winter boots or not? Believe us.. We can't call it spending because actually it is an investment for every winter season. This is something you can buy with the aim of being in fashion for long lasting! So we call it investment as every winter, "winter boots" remain in Hot Hot Fashion!! 😀 So if you have not got some trendy winter boots for 2012, here are some ideas and tips to have latest winter season boots. Please.. Please.. Please include them in your wardrobe as this is a Must Have in Wardrobe item.
Ok, have you checked that Red colored long boots? If you are long boot lover and can't wear it in other season, wear it in winter. You can wear it with tight fitted Denim, Jeggings, and Colorful trendy stockings or with an LBD.
Ok then let's look at some cool winter boots for girls this season 2012.

Like it? Then get one soon, and if you are looking for places to buy winter boots, ask us on Facebook.com/myfashionVilla. We will help you to get best winter boots for you in your budget.. Oh Yes in Your budget.. 😉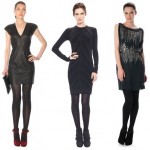 Secret Tip: Wear some colorful winter boots with your LBD and Match it with your Purse, Tote or other Accessories.
Ok. Now look at this Purple one. Are you purple lover like us? If yes then join the purple gang!! 😀 😀 Anyways let us get back to the topic. This Purple boots are perfect for evening gathering or party in winter. They are trendy, stylish and eye catchy winter party boots.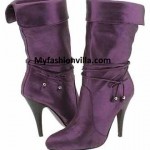 Ok! One last gossip tip: If you are going to buy new winter boots now, then invest in some colorful winter boots instead of old type black one. Because it's time to play with colors!
So that's it from our side. Hope you all like this post. We keep you updating with latest season trends to make you look beautiful. Please keep connected through comments below or please join us on Facebook.com/MyfashionVilla.
Bye.. Bye..
Be stylish and Stay Healthy..
xoxo.. 🙂