You read "Sunscreens for Kids" and some of you might be thinking, really? Well, let me tell you the fact. Even today, some people believe Sunscreens are overhyped, whereas Dermatologist and Skin Specialists swear by it. A few people think people with Oily skin type can't wear Sunscreen because oily skin is usually prone to Acne. A few people claim that they don't need Sunscreen as stay inside only and work from AC offices! But all these are Myths!!
Did You Know!!
Harsh Sun Rays are the significant Skin Damaging Factor in India and 60% of Skin Problems occur due to Sun damage only!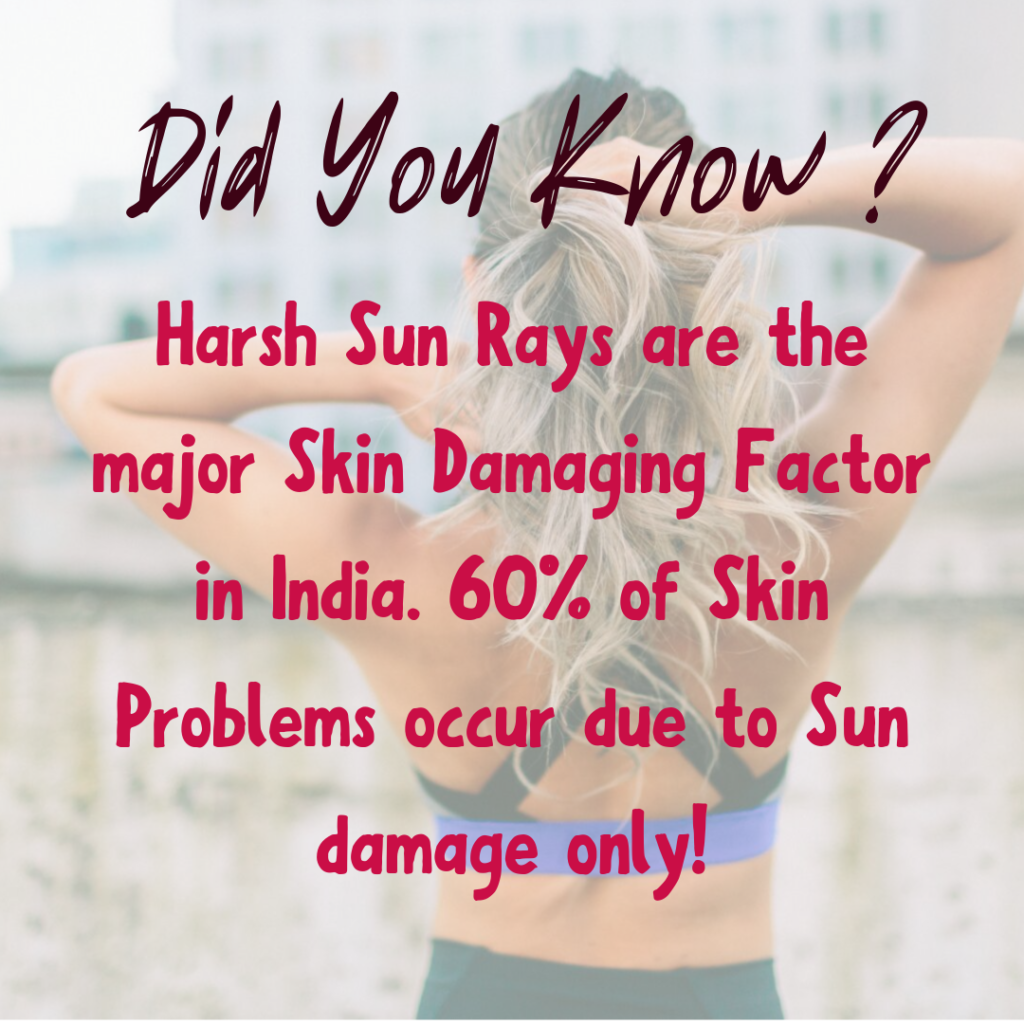 therefore you need Sunscreen every day, whether you are Men or Women, Stay outside or inside. You need Sunscreen (Period!)
Now think, If the sun damages your skin this much, how much damage it can do to your child's delicate soft skin? In this time, when the temperature has increased globally, and the Ozone layer has been damaged already, UVA and UVB rays of Sunscreen damage your kid's skin majorly, which is still too delicate. Therefore your kid must need Sunscreen as well.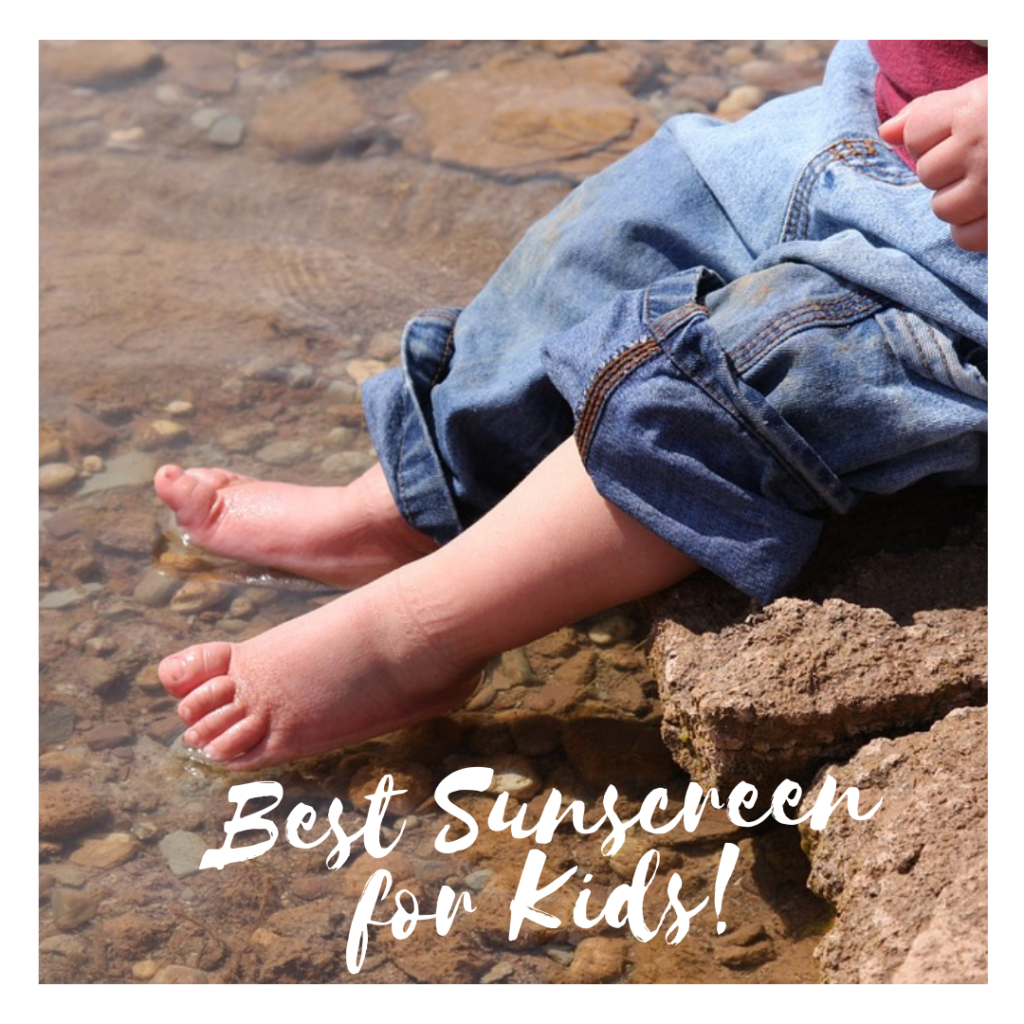 If you are new to "Sunscreen," in this post, we will start from telling you what Sunscreen followed by Top 10 Sunscreens for Kids in India is.
If you know, Best Sunscreens for Men & Women, Check this Post: Top 10 Best Sunscreen(SPF) Available in India
What is Sunscreen?

Sunscreen is your skin protector. It's also known as sunblock or suntan lotion. Sunscreen protects your skin from UVA & UVB rays. SPF mentioned on the Sunscreen is Sun Protection Factor, which protects skin from UVB rays and PA++ mentioned on the Sunscreen protects skin from UVA rays.

Why use Sunscreen?

Sunscreen is a one cosmetic product that everyone must use at any age. It has to be part of everyday skincare routine. As I mentioned above, Sunscreen protects your skin from UVA & UVB rays. UV rays are essential to produce Vitamin D (specifically, UVB ), which is vital for life. The human body needs some UV radiation for one to maintain adequate vitamin D levels. But, excess exposure produces causes harmful effect on the skin.

UV radiation causes damage of collagen fibers of the skin, which in turn leads to aging of the skin. It may cause skin cancers in the future. That is why Sunscreen is essential to use at any age and in any season.

Why to use Sunscreens for Kids?

After reaching teenage, people usually understand the importance of Sunscreen in life. Most women know more than men because they receive advice from their salon person or beautician to use Sunscreen. Sunscreen is essential for every human. So the kids also need sun protection. Your kids have more sensitive skin, and they are developing themselves, so it is necessary to receive some amount of sun rays for Vitamin D and Calcium production. But you need to take care when your child is out during harsh sunlight that is after 10 am to 5 pm in India. It is important to note that, Sun rays are beneficial to Produce Vitamin D and Calcium when you receive them before 10 am.
The sensitive skin of Kids reacts faster than adults who don't have that much sense. Kids also get affected by allergies frequently. When you give food to build immunity to your kids, then the Sunscreen is also immunity for your kid's skin. Hence, Sunscreens for Kids are required.
Moreover, when your child is involved in any Sports, It is your responsibility to take care of their body as a whole, which includes diet, water, and skin protection. In outdoor sports, when they practice, it is definite that they will practice under direct sunlight. So they need skin protection against UV rays. Choose the Sunscreen having SPF and PA++ which protects from both UVA and UVB rays. This is another and key improtant reason why Sunscreens for Kids are important to consider.
So, now to make it easy for all the mommies out there, here are top 10 Sunscreens for Kids available in India. You can choose as per your requirement, budget and ingrediants.

Disclaimer! – If your kid is sentistive towards any specific ingrediants or prone to Skin Allergy, Kindly consult Doctor before choosing any sunscreen.
Top 10 Sunscreens for Kids
1.Mamaearth Mineral Based Sunscreen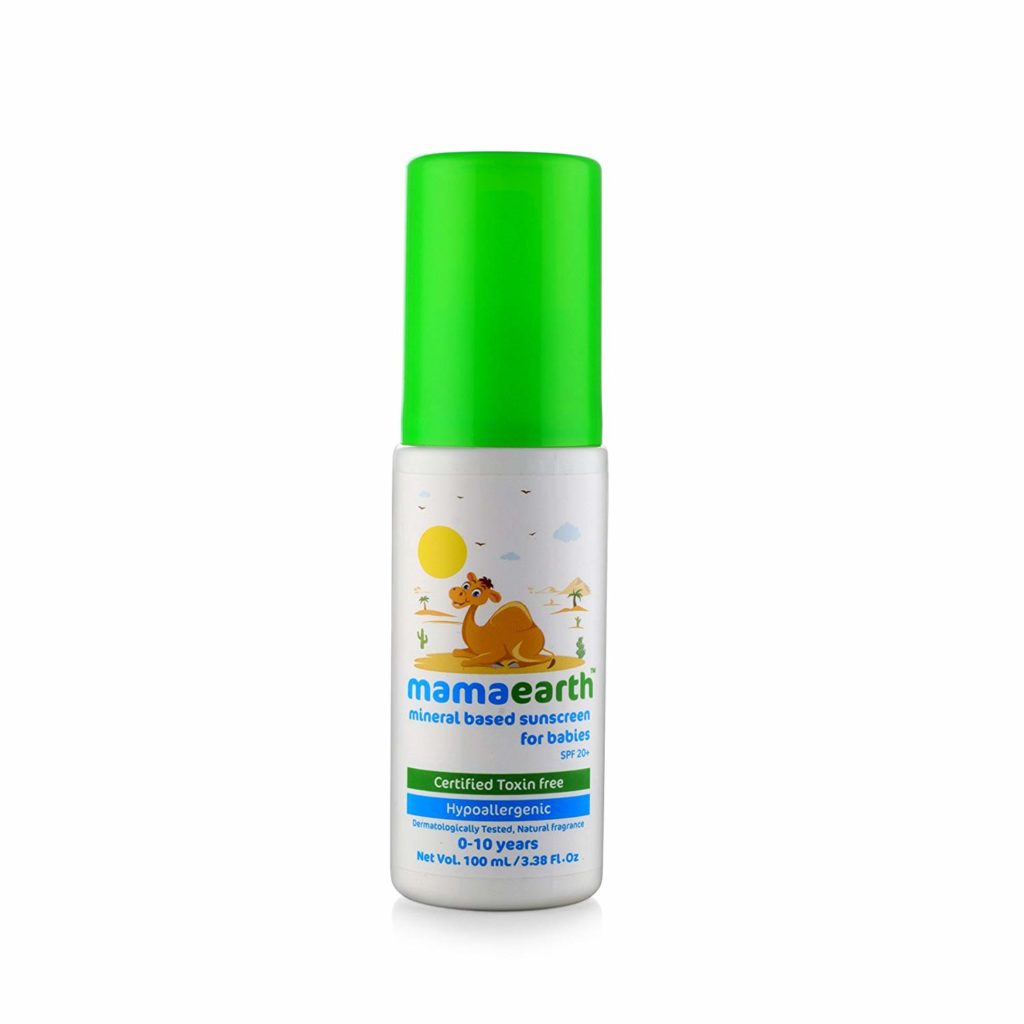 Mamaearth Mineral Based Sunscreen is specially designed for the age group of 0 to 10 years Kids. It contains zinc oxide which provides SPF level of 20, makes a waterproof layer on baby's skin.

Tip! – Therefore if your child loves swimming, this sunscreen would protect him/her under the water as well.
Also contains cocoa butter and shea butter for moisturization
Aloevera extract for soothing skin.
Quantity – 100ml
2.Cocomo Natural Sunscreen for Kids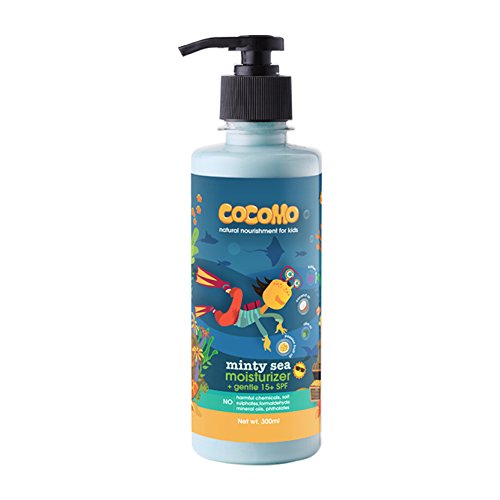 Sunscreen Lotion (SPF 15) and Moisturiser (Body Lotion) for Kids (Minty Sea) – Cocomo Natural is an Indian brand. CocomoNatural is gentle and nourishing moisturizer + Sunscreen is perfect for your child's sensitive skin as it helps soothe, moisturize, protect and support the skin's natural moisture balance.
It contains coconut, jojoba and olive oil, Shea butter, Kokkum & Aloe vera.
Non-carcinogenic no parabens, Phthalates & sulfates
No petroleum, No DEA, No paraffin
Vegan, Gluten-free, Animal derivative free.
Quuntity – 300ml
3. Sebamed Sun Lotion for Kids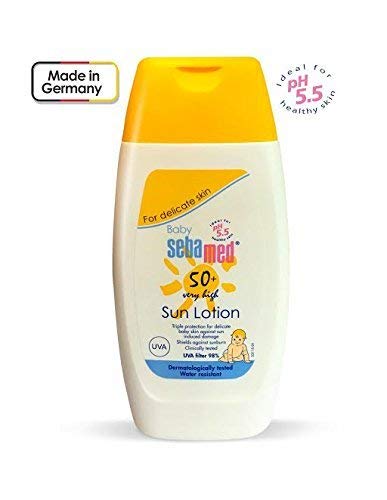 Sebamed is a Germany based brand. It is Sun Lotion which protects baby's delicate skin from UVA primarily.
4. Mom & World Mineral Based Baby Sunscreen Lotion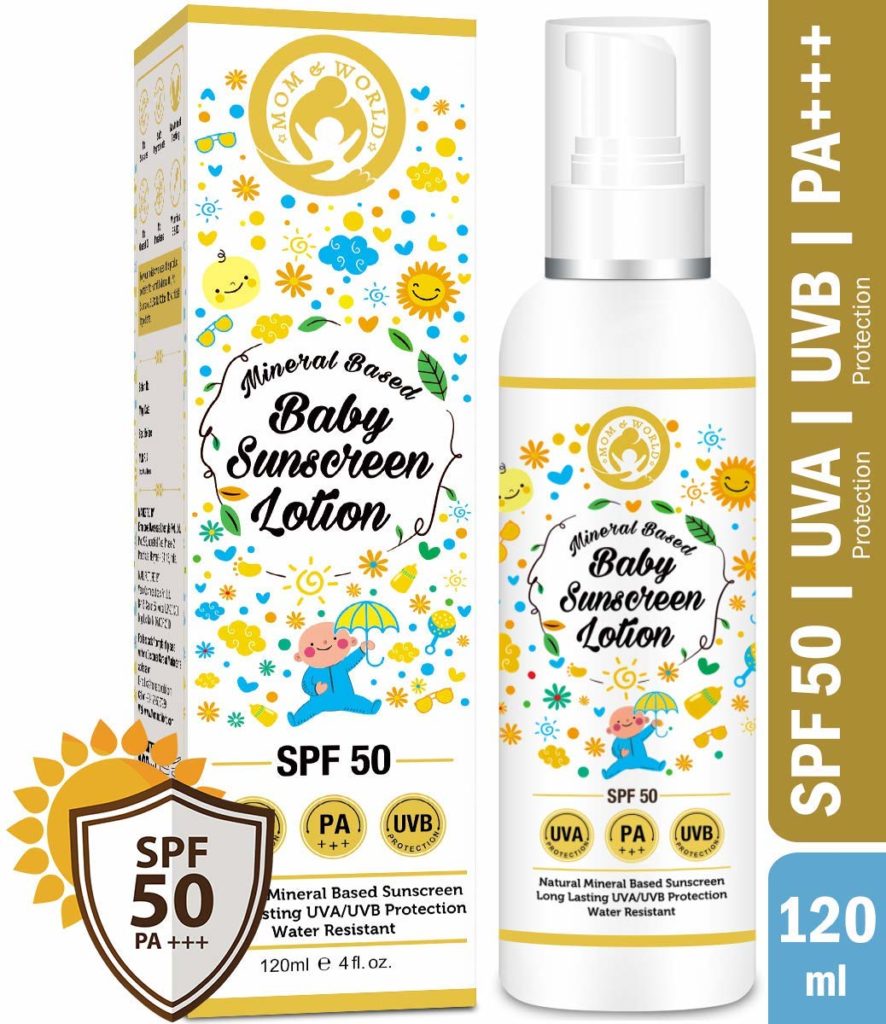 This body lotion provides your baby and kids with broad spectrum SPF 50 – UVA/UV Protection. Product is ideal for Baby and Kid's sensitive skin. Packed with Zinc and Titanium Dioxide, Vitamin C, Vitamin B3, and Vitamin E.
It has a mineral based formula.
Non-greasy, Non-allergic, Non- irritant.
Free from Parabens, Sulphates, Mineral Oil & other harmful chemicals.
Quantity – 120 ml
5. Arish Bionaturals Baby Sunscreen
This is an Ayurveda based product. Contain rose, haridra, and adruharidra. It protects tender skin from sunburn, and makes it bright and smooth, helps to protect your baby's skin from ultraviolet rays with SPF 30.
6. CeraVe Baby Sunscreen

Cerave Sunscreen protects baby's delicate skin with broad spectrum SPF 45, helps to prevent sunburn.
Contains titanium dioxide & zinc oxide.
Hypoallergenic
Non-irritating
Fragrance-free
Quantity – 99 ml
7.Babyganics Cover-Up Baby Sunscreen Lotion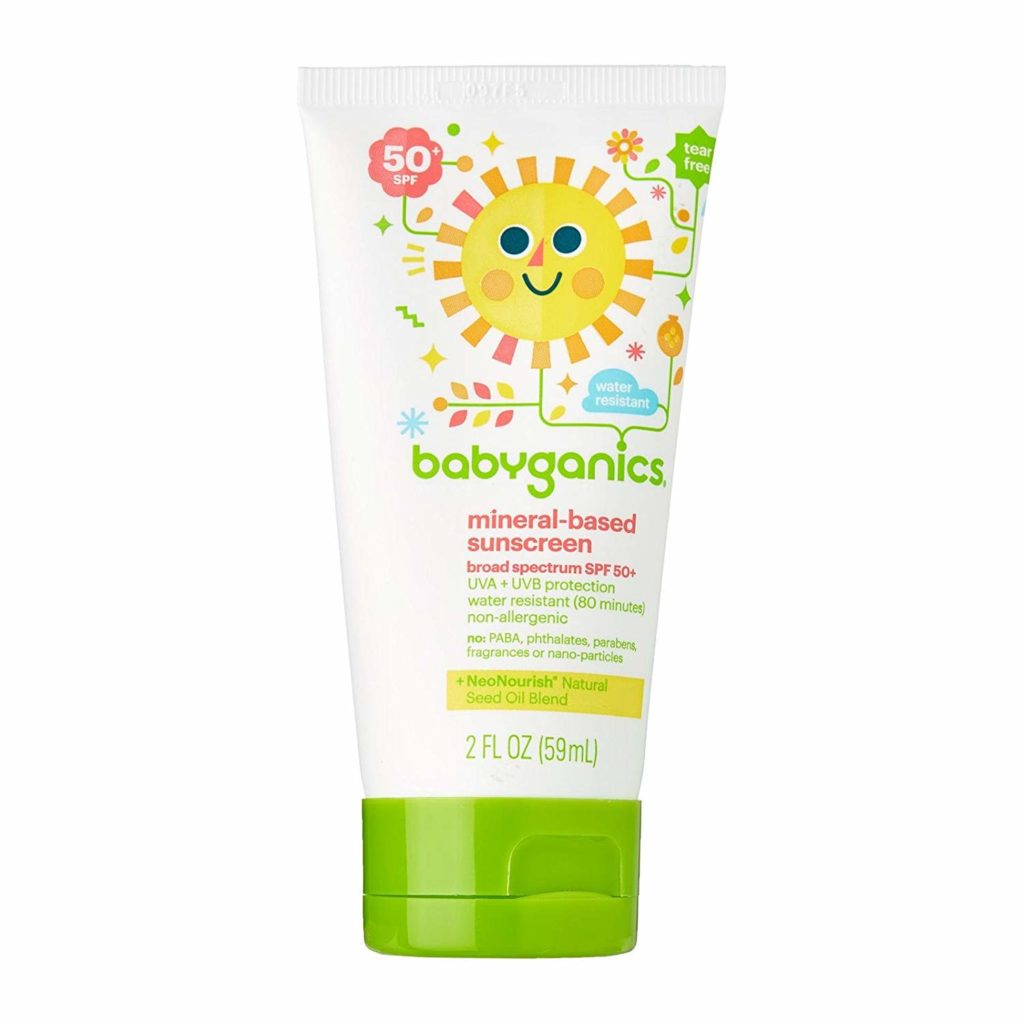 Babyganics sunscreen lotion is mineral based Sunscreen, have broad spectrum SPF 50+ which protects against UVA and UVB. If your child is engaged in any Sports related activities, like Swimming, Football or Cricket, You can choose this one.
8. Babo Botanicals SPF 30+ Fragrance-Free Clear Zinc Sunscreen Lotion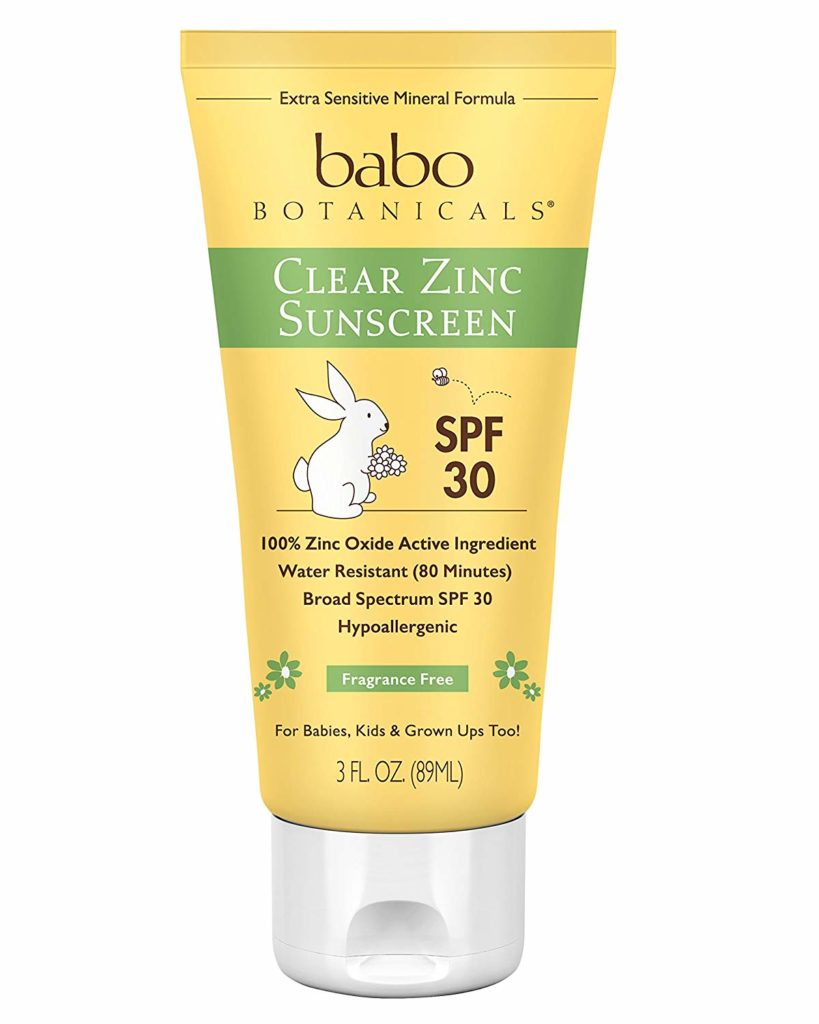 It is an organic, new york based brand. Babo botanicals offers All-Natural Kid-Safe Clear Zinc SPF 30 fragrance-free Sunscreen is developed using non-nano ingredients and provides high UVB/UVA protection. This hypoallergenic Sunscreen is non-greasy and doesn't run in the eyes and contains 19% Zinc, which is the most effective and safest sunscreen ingredient and skin-soothing certified organic oil.
It contains skin-soothing certified natural oils (jojoba, coconut, and avocado) plus rich anti-oxidants (green tea and rose hip).
Hypoallergenic and lightweight.
Free of Gluten, SLS, Sulfates, Phthalates & Synthetic Fragrances.
Quantity – 89ml
9.Neutrogena Pure Free Baby Sunblock Lotion SPF 60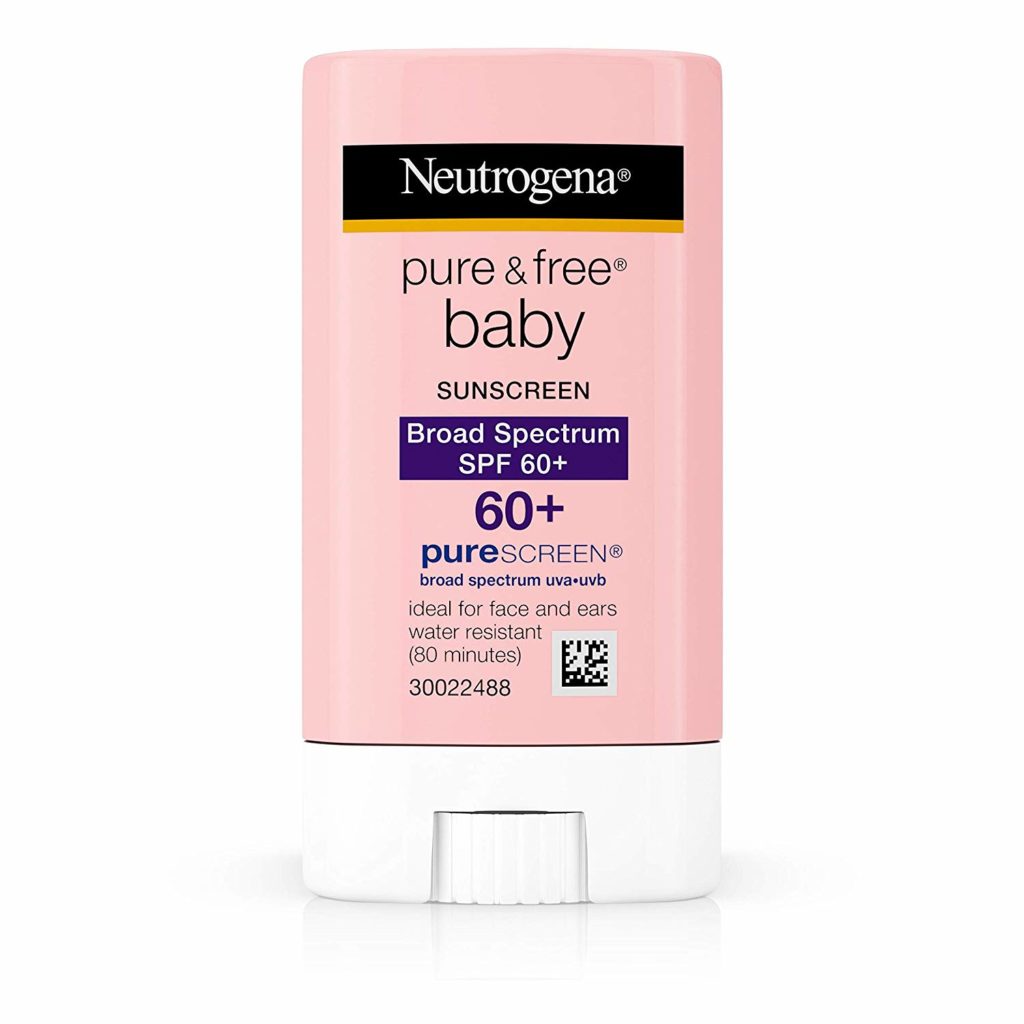 Neutrogena Pure & Free Baby Sunblock Stick SPF 60 provides superior broad-spectrum UVA/UVB protection with Purescreen. Hence, it is a physical sunblock that creates a barrier between baby's skin and the sun to offer instant broad spectrum UVA/UVB protection.
Fragrance-free and contains titanium dioxide and zinc oxide, naturally-sourced sunscreen ingredients.
Ideal for face and ears.
No fragrance
Parabens Free
No phthalates
Dyes Free
Quantity – 13g
10.Lotus Herbals Safe Sun Kids Sun Block Cream SPF 25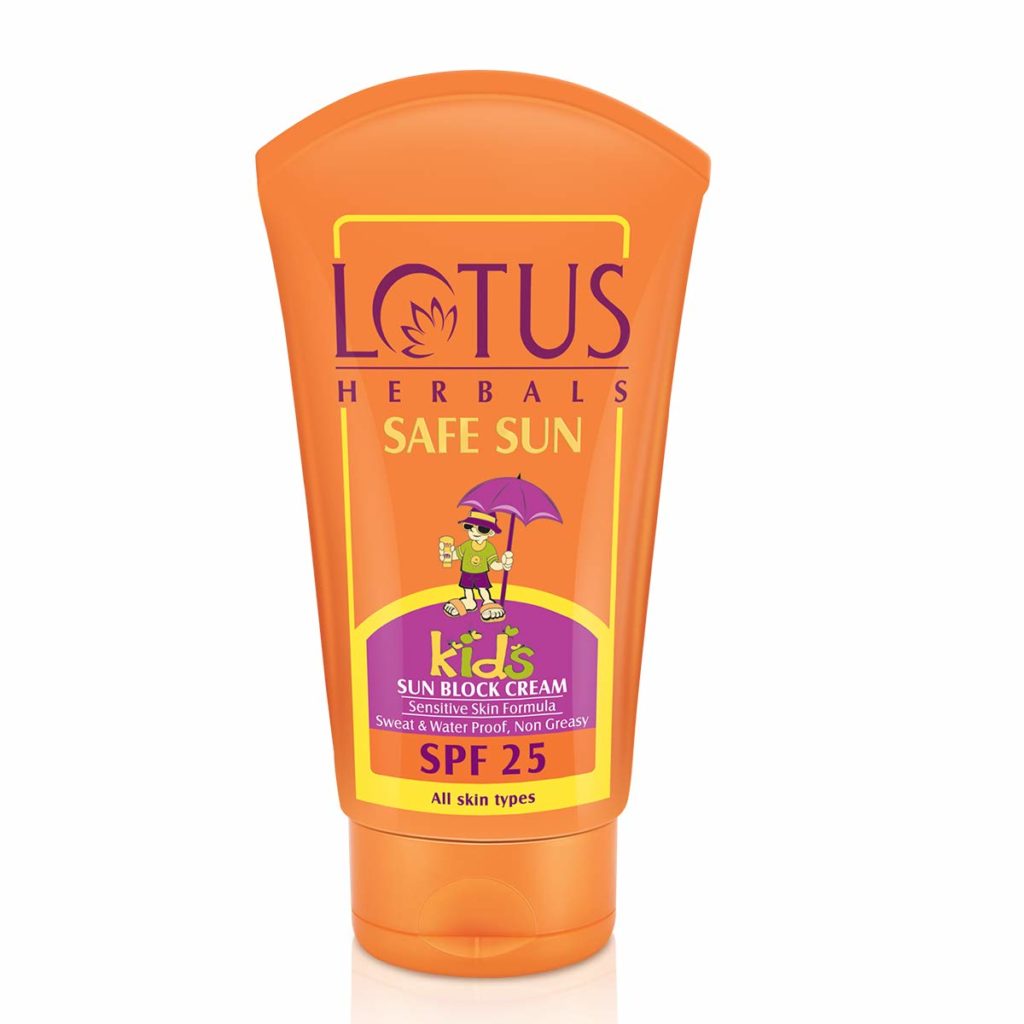 The product formulated for young and delicate skin. It Contains –
Chamomile extract has Anti-inflammatory and soothing properties, and very good for sensitive skins.
Zinc coated microfine titanium dioxide: It is physical sunscreen agent which is mild on the surface but excellent UV ray blocker
Quantity – 100 gm
That's all for today fellas! Finally, now mommies can choose the right sunscreen for their kids too. If you have any other queries regarding Skincare, Haircare or Makeup, Do let us know. Email us at [email protected]
Untill next time..
xoxo