Hi guys! Today's post is a special post. Yeah, I know you got it from the title itself. Mr X has released and everyone is like, how is that possible? I mean, is there some magic through Imran goes invisible in the movie? Well, it's a pure science and some illusion tricks. Rob from "Mad Stuff with Rob" video channel is sharing a trick with which you yourself can create visual illusions. And guess what?? Who is there with Rob?? Mr X Stars, Emraan Hashmi & Amyra Dastur. So, lets get started!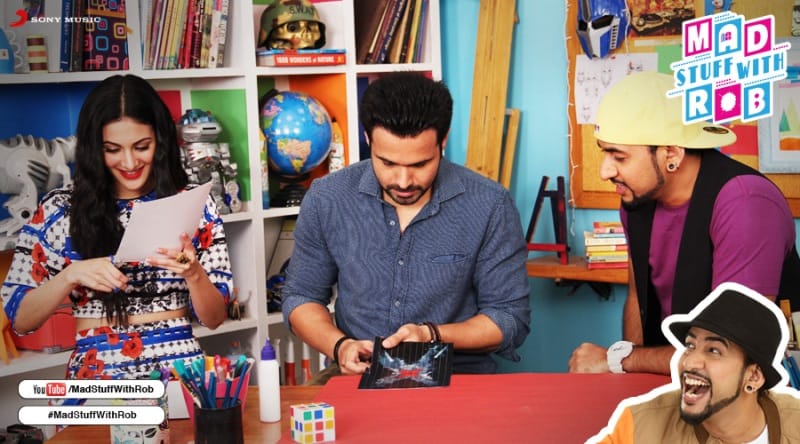 We all know Rob, right? Our Science with Fun Guru!! From childhood to even today, I enjoy his episodes. And I am such a huge fan, that I used to have all his fun science and art activity CDs and Books. Some of them are still with me. So, to reach us even faster and easily, Rob came up with his own Video Channel!! How Awesome!!! I mean I don't need to wait for TV episodes to telecast and I can watch any episodes any time, on his video channel!! Happy Dance!!
So, this brilliant guy invited Mr X Stars, Emraan Hashmi & Amyra Dastur and shared an awesome, brilliant DIY trick to create visual illusion. Wow!!! And look at Emraan and Amyra!! They enjoyed a lot on the set of Mad Stuff with Rob! And they helped Rob in creating illusion too!!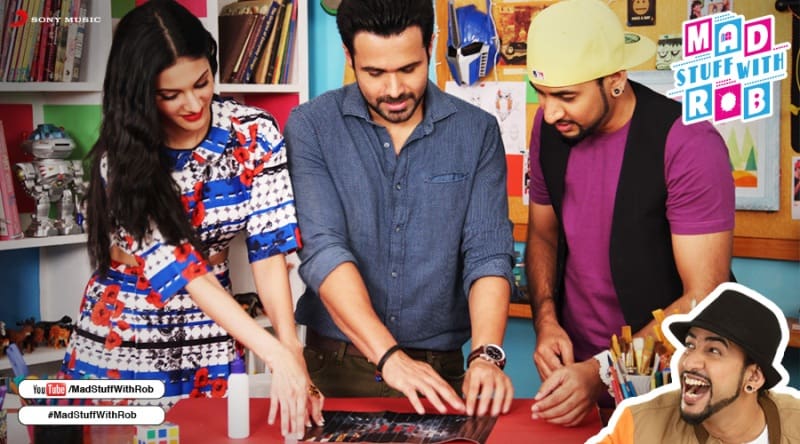 OHK!! I got it, You want to see Video, So here you Go!
Wow! That was awesome! Rob's Funda is simple. There are so many things around us, which you can use to create some masterpiece art or you can create magic too, if you understand the science behind it.
Mad Stuff with Rob is an Awesome Video channel for Kids, Teenagers and Elders who all love some cool fun stuff! You must subscribe to his channel if you love such fresh, fun stuff; which you can create yourself. And do not forget to share it with your child too. They always love Rob!! Hero for most of Teenagers.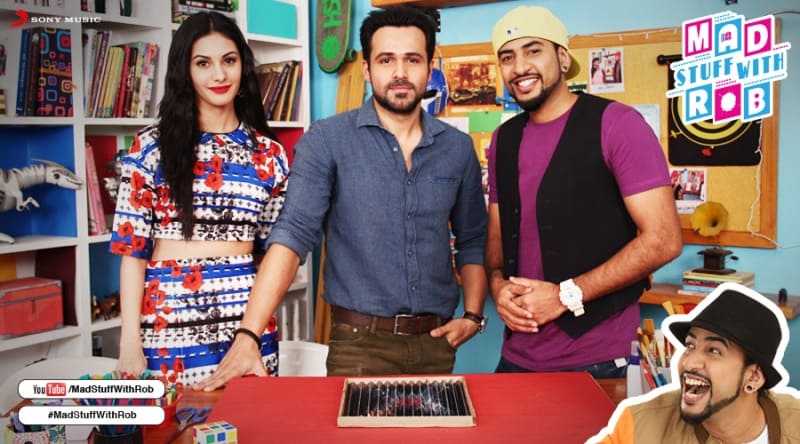 Subscribe Mad Stuff with Rob Channel: Here
Hope You Enjoyed the Post Guys!!
Love..