Hey Girls, How are you keeping? It's raining here. OMG! The weather is cool outside!! and I am not feeling like doing anything but currently I just want to dress up. So I thought to do OOTD for all of you. This time I am doing OOTD wearing saree. Yes, you will see my traditional avatar in this post J I love wearing saree and on festivals and wedding I prefer wearing saree only. That's the reason I have saree of almost all types in my wardrobe. Someday I will show you all 🙂
Recently I noticed that I don't have many casual party wear sarees. I do have many heavy sarees which I bought when I got married and for few family functions. But only two sarees I have which I can wear on small functions, parties or festival s like Diwali. So I decided to add some light printed casual sarees to my wardrobe. And this time I decided to get saree from brijraj.com so here is my shopping experience, saree I got and the look.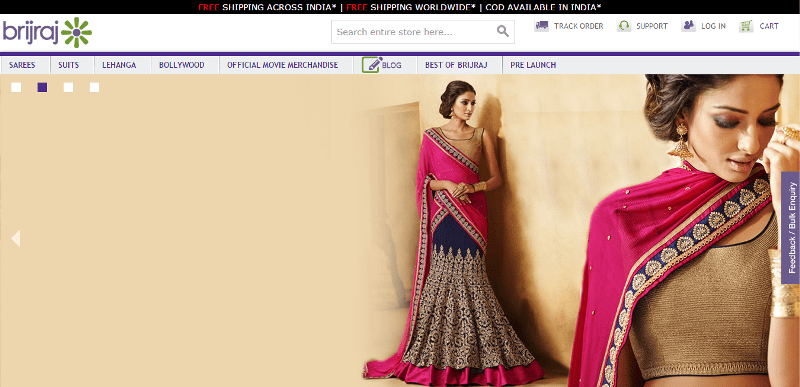 About Brijraj.com
Brijraj is a renowned name in India for ethnic wear. The reputed company offers wide range of ethnic wear for women like sarees, Salwar Kameez, Lehenga Choli, Pakistani Salwar Suits, Evening Gowns and many more things. They update their store regularly with new launches and latest fashion clothing.
The Website: Personally I love clean and not so clumsy websites. Such websites look more attractive and you can find your desired stuff easily. This is one such website. On the home page itself you can see all new arrivals in categories like sarees, salwar kameez, evening gowns, lehenga choli etc. You can also see most popular things as well. This structure makes it easy to choose products you like. You can also see their social media presence, pre-launch and best of Brijraj featuring some of the signature outfits they have. Overall full marks for their website.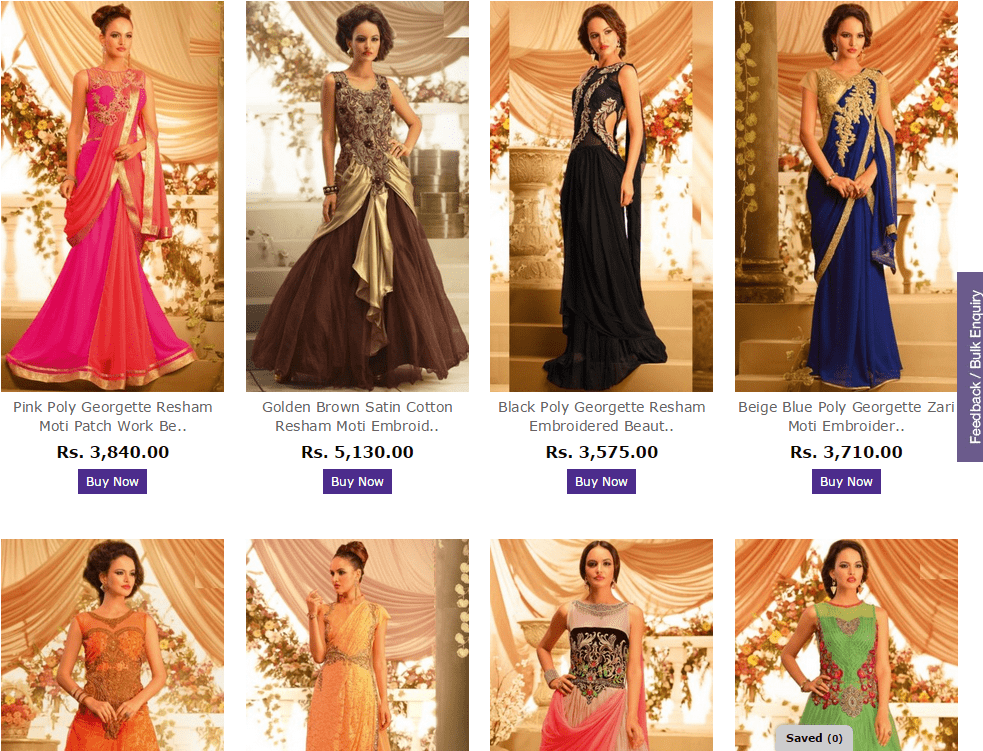 Brijraj Collection: I will not say, they have they have good collection but outstanding. Every time, I see their website, I get tempted to buy some Anarkali Suits and Casual Sarees. OMG! I love love their collection. Also, I have noticed that they have one of the biggest collections for evening gowns. So no need to visit may stores. Just browse Brijraj Evening Gowns and you will mesmerize with their collection.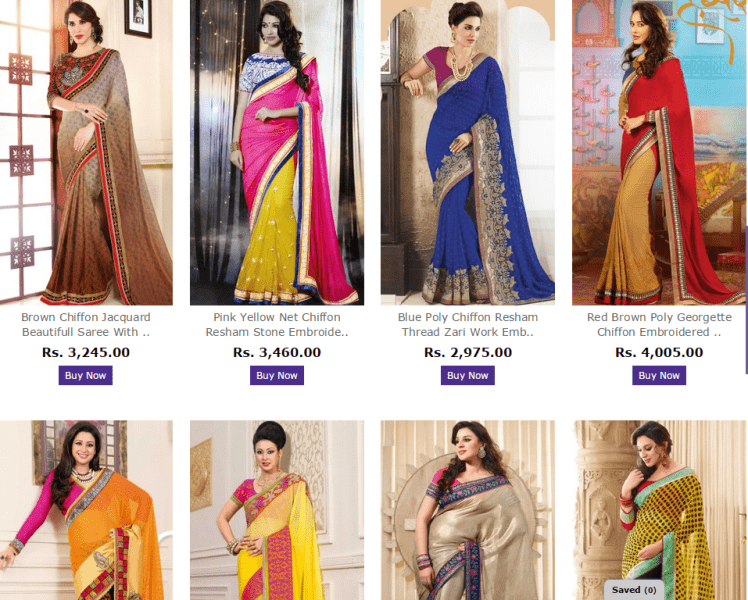 Overall Thoughts? Well, you need to experience this website I tell you!! And let me tell you one thing, people say that ethnic wear online is always costly! NO that's the Myth. Check Brijraj and their collection and you will come to know that the prices are quite competitive.
Now What I got from Brijraj? As I said, I found that I need to update my wardrobe with casual sarees. In last 6 months I bought couple of saree, here is one which I got from Brijraj.com
This one is a Bhagalpuri Silk saree and I really like it for the bright colors and light fabric. I was looking for something light yet bright in colors to wear on small functions. So here is the perfect saree I got J
And here is Me Wearing Brijraj Saree: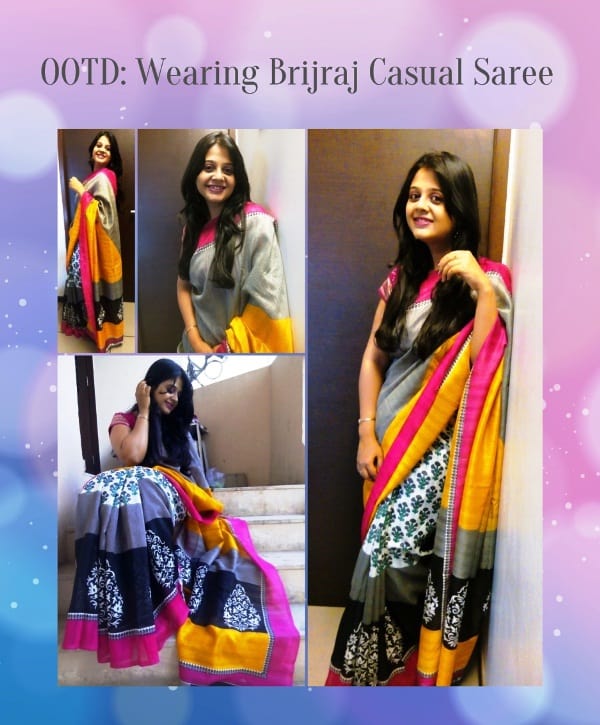 In 3 days only, I received my saree from the day I ordered it. The colors and print are exactly same what it was shown in picture on Brijraj.com. Also, the fabric quality is good. Overall value for money.
Do I Recommend This Brijraj.com? 
Absolutely. For ethnic wear, you must check this website. Go for it girls.
Now Some Tips to Dress Up? Here you Go!
How to Dress up for small functions or parties?
Always remember. Less is more. So keep makeup and jewelry as minimum as possible.
Do not wear saree with heavy embroidery or heavy silk saree. Instead wear casual yet elegant saree so that you don't look over dressed.
Accessorize with not more than two accessories. So, if you are wearing statement earring, do not wear neck piece.
Instead of bangles, wear a light delicate bracelet and a watch in other hand.
If you are attending some function, avoid keeping clutch. Instead of that go for pretty heels.
For the makeup, concentrate on getting a natural look with sheer foundation, khol, liner and lipstick. Avoid bright eye shadows if the function is in day time.
So these were some tips which might be helpful to all of you while getting ready for small functions and parties.