Recently I got to know about OhCuteBox; a newly launched Beauty Subscription Box in India. I got to know about it on Instagram and my first impression was…ummmm another beauty box? but somehow I liked the brands and products they have included; mostly Natural Organic Brands ! If you know me and follow myfashionvilla.com closely, I support Organic Natural Skincare, Hair care and Makeup products. Seeing products of my interest, I decided to give it try! Oh Cute Box that I got has all natural organic products. Can't wait to share all products with you.
OhCuteBox Beauty Subscription Box
Website for information and to place an order: ohcutebox.com
Price: Rs 490 – Free Shipping
Now, Let's see what I got in my OhCuteBox Monsoon Edition Beauty Box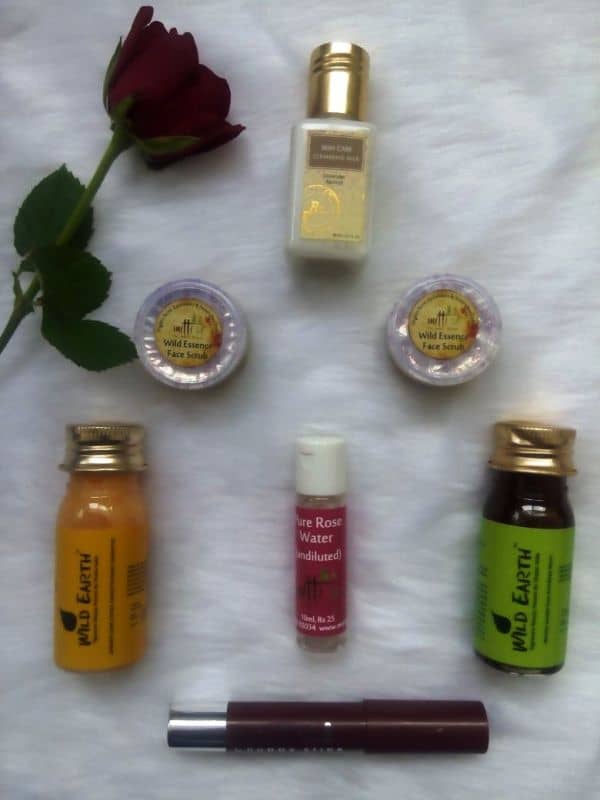 Wild Earth Ginger Lime Shampoo
This is the product I am most excited about..!! A shampoo that is SLS Free & Paraben Free. We don't have many good shampoo options available in the which are SLS Free and Paraben Free. I have high expectation from this shampoo. It is made with raw and active plant ingredients that strengthen, protect and moisturize hair to leave it soft and full of body. It also contains Bhringraj, neem, reetha and other ayurveda herbs. It has Camphor, Ginger and Lime as key ingredients – Received 30 ml.
Full Size 210 ml – Price Rs 425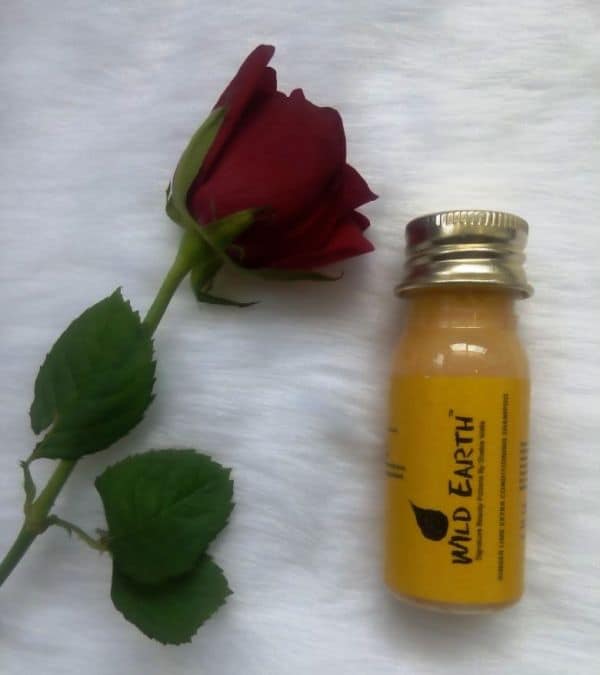 MittiSe Wild Essence Face Scrub
Fine granules of Almond, Lemon peel & Neem clear pores, remove dead skin, dirt and give deep nourishment. Black and Red gram, Country Rose, Fuller's earth, Turmeric, Alum help in imparting a uniform complexion. – Received 2 small tubs, each of 20grm.
Full Size 40g – Price Rs 190

MittiSe Pure Rose Water
100% PURE and Undiluted Rose water is known to have anti-bacterial and anti-aging properties. Looks really good – received 10ml.
Full Size 50ml – Price Rs 130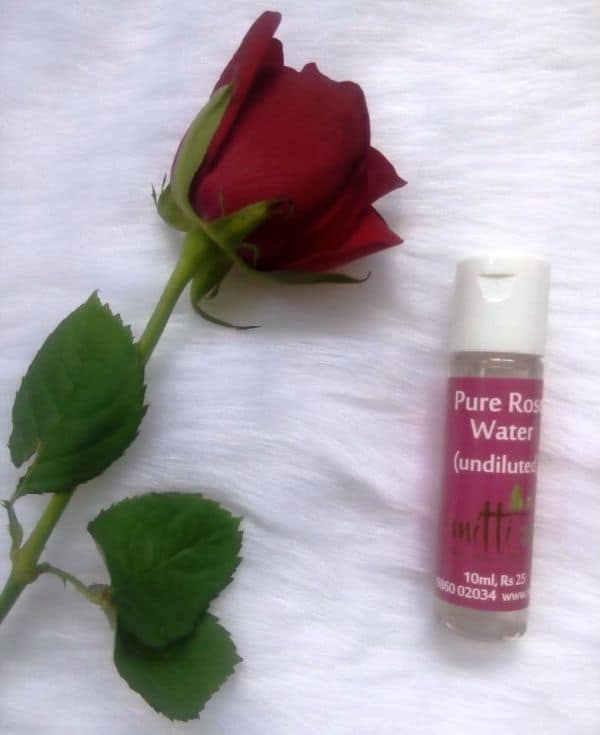 BioBloom Lavender Apricot Cleansing Milk
I have not used Cleansing Milk from many different brands yet, but this one looks really good as laded with Lavender Properties. I may use this cleansing milk during my home facial routine for cleaning face prior to massaging.
Full Size 100ml – Price Rs 440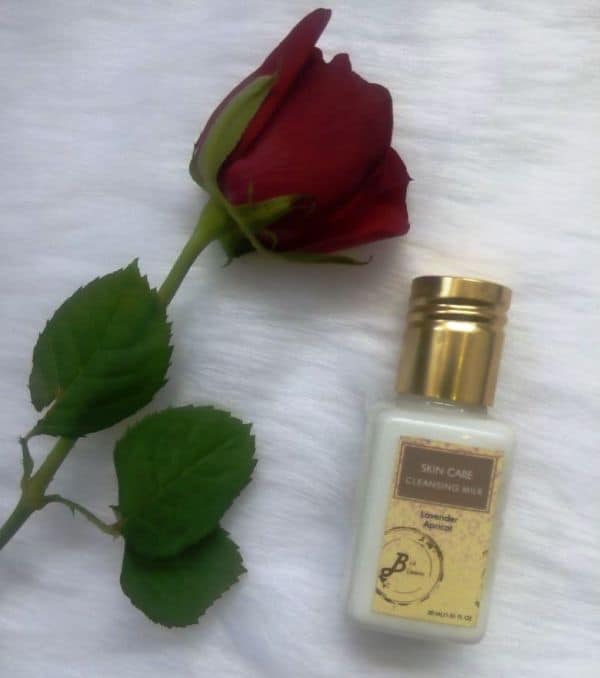 Wild Earth Woody Wash
Ok, I have used this Woody body wash twice so far and I am in love with it. I will be purchasing full size product during summer time. If you love Sandlewood Fragrance, you will love this one – Received 30 ml.
Full Size 210 ml – Price Rs 250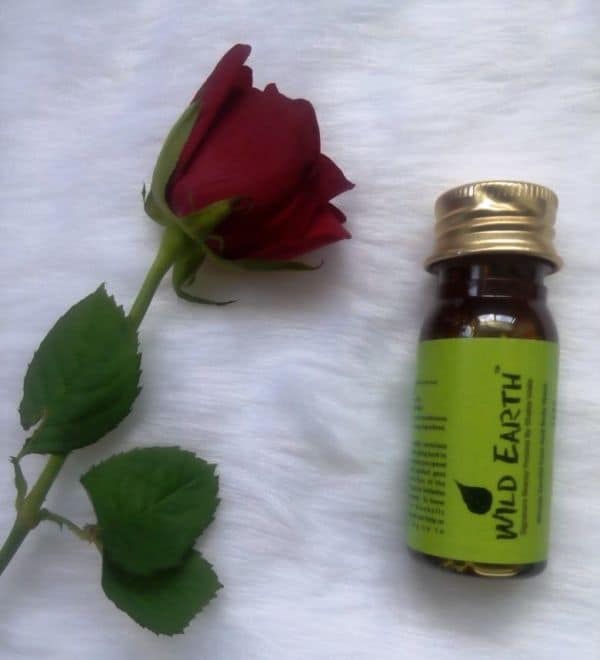 Miss Claire Chubby Stick
I got this gorgeous Miss Claire Chubby Stick which is a full size product. I received shade no 39 which is a maroon shade.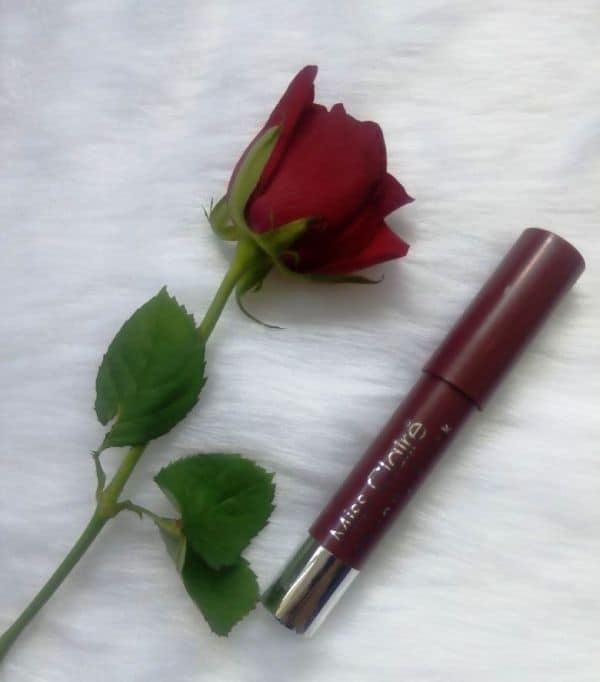 What I Loved About OhCuteBox
• Great Choice of Products, No Big Brands, but quality offering brands.
• Mix of Skincare, Haircare, BodyCare & Makeup Products in one Box
• Delux Size Samples – I can use each sample at least 7-10 times
• 1 Full Size Product
• Free Shipping anywhere in India
• Value for money
What Needs Improvement?
Packaging can be more attractive. However, as far as they are giving me quality products, I am fine with any packaging 😛
Final Words: If you love Organic Natural SkinCare, Haircare and Bath products and want to try some amazing Indian brands, give it try! I would not like to compare this box with any other Beauty Subscription box in India, I guess the whole idea is different here.
Hope you will find this post useful 🙂 Do share your views 🙂
Hugs!