Hello gorgeous ladies! Hope y'all are "fashionastic"! Today I am back with another lovely post which is of Cosmetic review and specifically a Lipstick review. Nowadays there are multiple lipstick brands available in market. It becomes really very difficult for us to choose one! We always keep a check if the lipstick is harmful or not? Whether it's natural or not? Today I am reviewing a lipstick from a brand which is India's first Halal Certified brand called Iba Halal Care. I am reviewing "Iba Halal Care Moisture Rich Lipstick in shade Ruby Touch A65".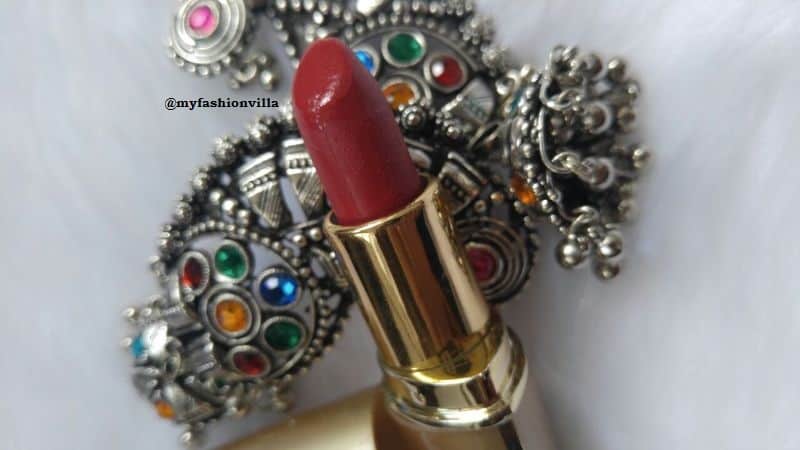 About Iba Halal Care

Iba Halal Care is India's first 'Halal Certified' cosmetic brand. You people must be wondering what 'Halal Certified' means. Well, in simple words it means that each of the ingredients used in their products are from Halal origin and are manufactured in hygienic and sanitary conditions. Their each and every product is free of pig fat, alcohol, harsh chemicals and other animal derived ingredients which is a big plus point! Who would not buy such a skin friendly lipstick?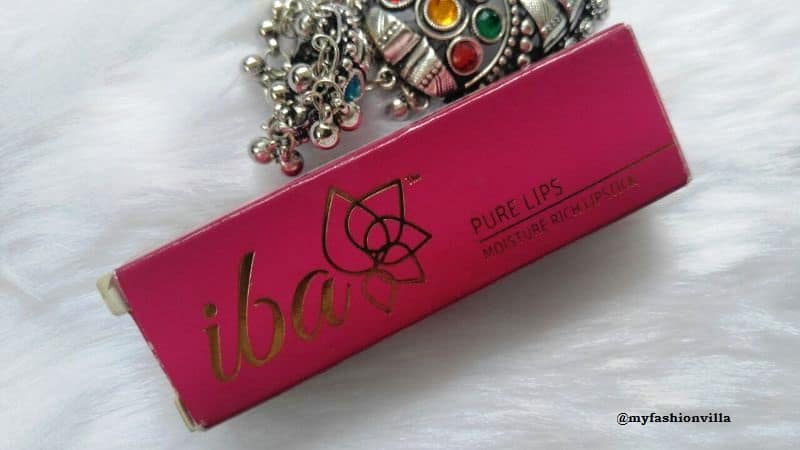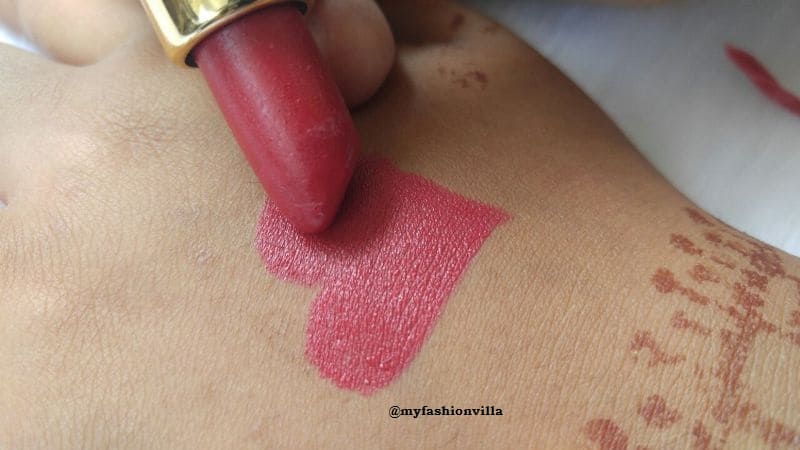 Iba Halal Care Moisture Rich Lipstick

This lipstick comes in rectangular pink colored medium size box. The Brand name and other details are neatly printed on it. The outer body of lipstick is cream and glossy golden colored.
The lipstick is of Ruby red shade (it looks a little brighter when applied) which works with almost every kind of outfit. It has semi-matte finish. You would only need 1-2 strokes for perfection as its pretty opaque. It doesn't cause any kind of irritation. It's not at all sticky or heavy. It smells really good. It really moisturizes your lips. I personally believe that it's really good color.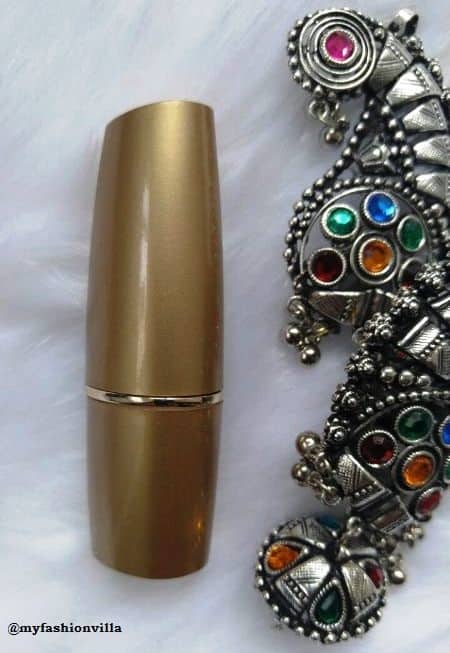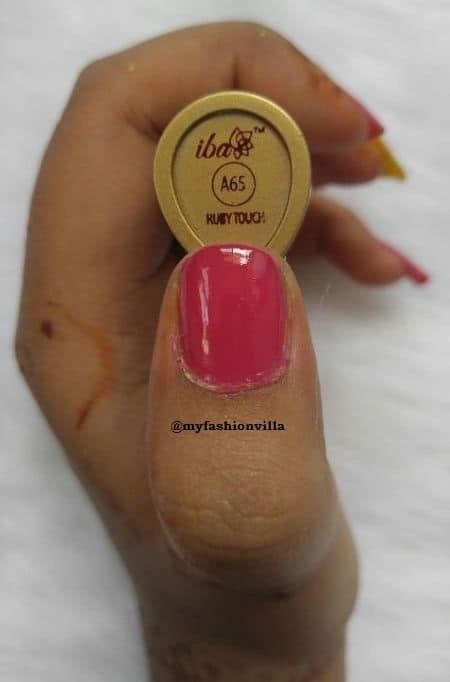 Talking about the price, well you would be surprised to know that it's of just Rs.195!
Buy it from here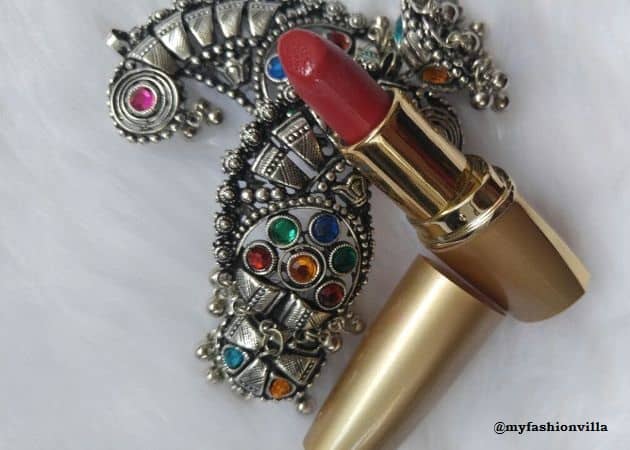 Plus points
Free from pig fat, animal derived ingredients and alcohol
Moisturizes the lips.
Good lasting power
Affordable product 180 Rs.
Light on lips
No irritation or stickiness
Opaque finish
Must have red shade!
Minus points

It bleeds a little at the corner of the lips after 5,6 hours of application.
Final Words: If you are looking for a Budget Friendly Quality Lipstick under 300 Rs in India, then you can give it try. I am sure, Iba Halal Care Lipsticks will not disappoint you for the price and quality they offer. You can check other available shades too.
Hope y'all would share your views too.
Keep loving!
HUGSS!!