Hello awesome people! Today I am going to review Kajal and it's the "all time favorite" one. As we all Indian girls believe 'Kajal is the key product to make your eyes look deep, bold, sharp and beautiful at the same time!' We get many funny comments when we forget to apply Kajal, like 'hey, you are ill or what?' 'Hey, since when aren't you getting good sleep?' 'uhu! What happened? You are looking a bit low?'  Am I right girls? I am one of themwho rarely step out without Kajal (Kohl) thus I have tried many brands on various aspects. Today I am reviewing Auravedic Kajal which is a natural deep black kajal. Read full review below.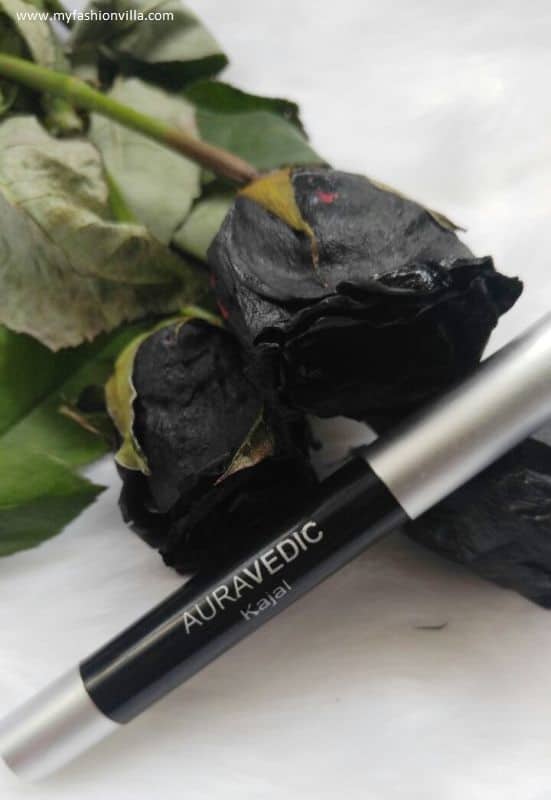 About Auravedic
Auravedic – as the name suggests, it uses the natural ingredients to prepare the product. They are mainly into Skincare and offer wide range of products which are affordable and chemical free. I have tried 3 more products from this brand, I will be reviewing them soon.
Auravedic Natural Deep Black Kajal
Quantity: 2.5 gm
MRP: 150 Rs
I got it for Rs 120 from Amazon Here: http://amzn.to/2cOKDeg
Packaging:
Auravedic Natural Deep Black Kajal comes in a Chubby Stick packaging. The outer side is jet black. "Auravedic Kajal" is written over it with silver color. The bottom part and cape too comes in a silver color. The packaging is really travel friendly. I have used it for 2 months now and sharpened it too with a normal Kohl Sharpener and it works with no problem. The cape to fits properly, thus you can carry it in your bag or makeup vanity bag.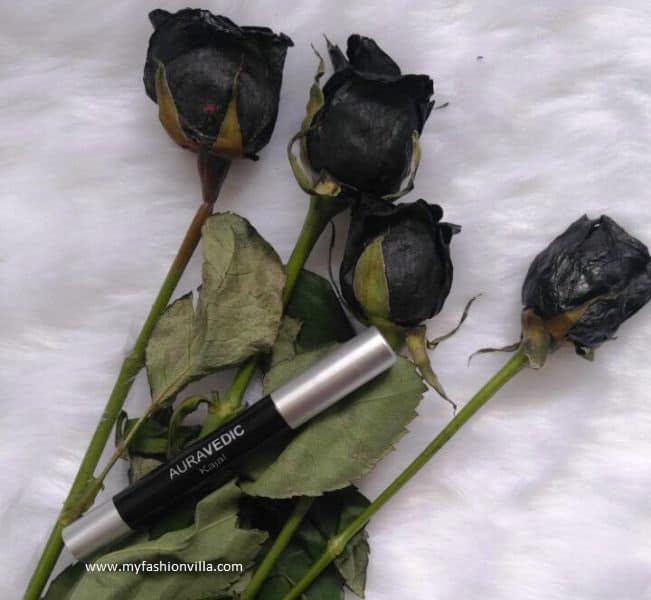 Auravedic Natural Deep Black Kajal Review
I found this product really good and worth giving a try. It comes in black colored medium size box with the brand name printed on it. The Kajal stick is protected by the plastic body which ensures a good grip and easy open-close rotating process. Its texture is smooth. It's really a dark Kajal. It gives perfect finishing touch to the eyes, I like it how my eyes look when I apply it. It stays perfect for about 5-6 hours and afterwards it starts smudging a bit. Its point is having perfect sharpness and intensity so you can use it as eyeliner too 😉 It contains a neutral odor. As it's prepared with natural ingredients it doesn't cause any kind of irritation in the eyes. You can easily apply it, no need of rubbing it again and again. I personally like thicker line of Kajal so it required me to apply two strong strokes. I applied it in the morning and it remained good till the afternoon, however it started smudging after that because of humidity. It is easily removable (the biggest relief! 😛 )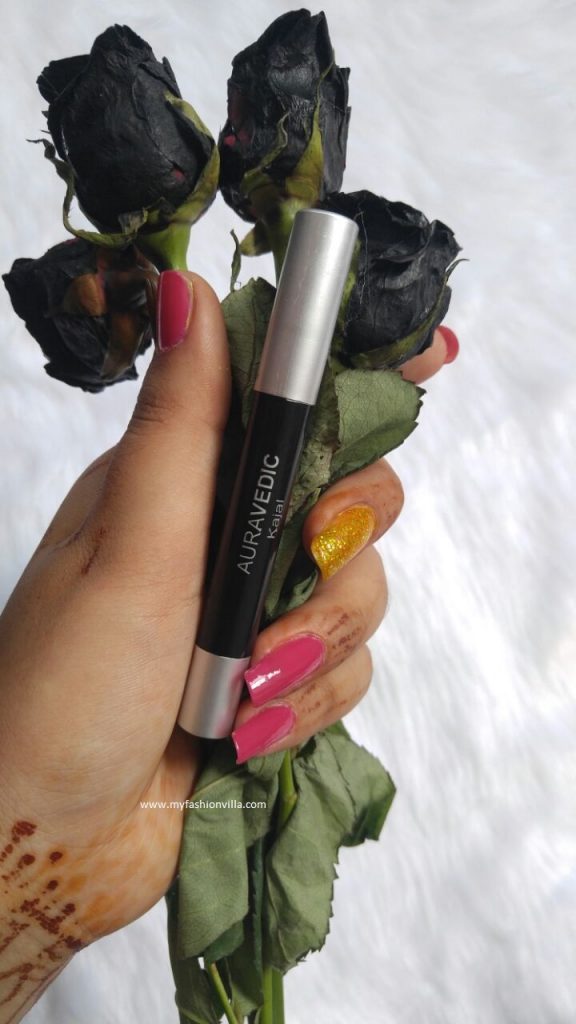 Knowing fact that more than half of the Kajals (Kohls) available in the market contains too many chemicals and colors to make it smudge proof, I am happy with this natural one, which smudges a bit but not loaded with chemicals..!!
Plus Points
Easy application
Sharp point
Easy open-close process (and a plastic body which prevents the Kajal stick from breaking)
Dark and intense
No irritation
Affordable product- 150 rs per unit. usually Available for rs 120 only.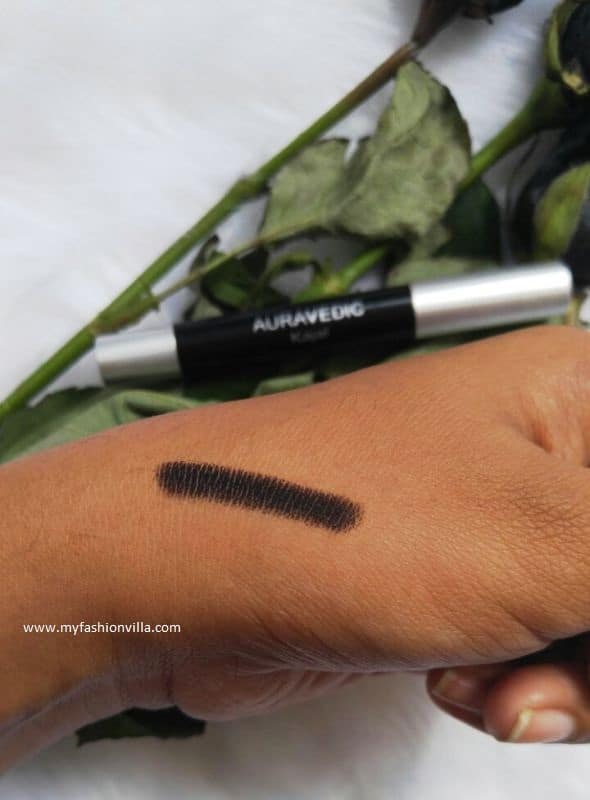 Minus Points
Starts smudging after 5 hours (sometimes smudges soon if the weather is too humid)
You need reapplication after 5-6 hours
I hope you found this post informative. I would love to know about your views in the comment section below!
Stay tuned, there are many cool posts to come!
Love you all!