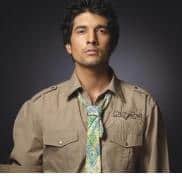 => Name: Viren Chandel
=> Height: 5.11′
=> Hair Color: Brown
=> Eye Color: Black
=> Skin: Fair
=> Previous work experience–
1) Done a ad for priya gold chocolate..it will be air very soon..
2) Done a music video for kailash kher it wil be air soon..
3) Done a new music video"AMRINDER GILL – maar suteya – pun khat lai
medley".
4) My latest video Hasdi Ne is currently on air.
5) Did a tv commercial of RELAINCE BIGADDA .COM and it played a lot on
all the channels recently.
Here is Viren Chandel's Video:
6) Done a Tv Commercial of 8PM Cassettes & CDs.
7) Did a Music Video "DUHAI".
8) Done a music video "Musafir-Ranjha" which played a lot on all the
channels & also done couple of punjabi music videos.
9) Done tv ads* of Diamond Jewellery, BPO, WWS, etc.
10) Done couple of press ads for  Educational Group, Dr. Batra etc.
11) Did a Channel Promotion Promo for Bindaas Channel of UTV.
12) Done few Fashion Features for Fashion Magazines.
Contact Here for Any Work related inquiry for featured Male Model Mr Viren Chandel.
See Few More Pictures of Viren Chandel:
(Click on The Picture for larger View)