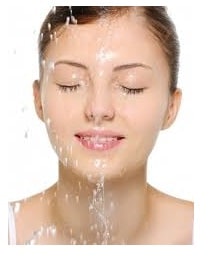 We all love our self very much isn't it? But…
Do we really care about our skin?
Do we give as much priority to our skin as we give it to rest of body areas?
Does healthy, shiny, pimple free, wrinkle free skin matters you actually?
If your answer is yes for all above questions then go and read whole post. This post is made for you but make sure that if you are reading this post, after reading this post, you will start actions. YES, ACTIONS! You will start actions to care for your skin, to get healthy skin forever.
This post has complete skin care routine and some really working tips. So let's begin!
Daily Skin Care includes 4 steps, and all 4 steps must be followed twice in a day, Morning and Evening. These four daily skin care steps are:
Cleansing:
Cleansing is the most important step to follow. You can use any mild Forming cleanser if you have oily skin. Use cream form cleanser if you have dry skin. If you have combination skin that is your T-Zone is mostly oily and rest of face is dry, use cleanser comes in Gel Form, which will not let your face much dry and will clean your face deeply.
Tips for cleansing: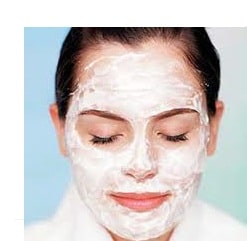 If you are 40+ use Creamy cleanser only, because after 40, skin starts getting dryer.
If you have sensitive skin, use very mild cleanser.
While buying any cleanser, make sure that it is PH balanced cleanser and not too hard to use on face.
If you have Pimples or Acne on your face, never use oily cleanser, if possible use cleanser suggested by doctor.
Never change your cleanser so frequently. An experiment with cleanser is not at all advisable.
Toning:
It is one more important step of daily skin care routine. After you clean your face, it is advisable to apply toner. When you clean your face with cleanser or face wash, your pores on the face will be open; toner will help to close those opened pores. Closing pores with toner is essential as in open pores; all dirt and infection get spreads.
Tips for toning:
There are many toners available in various brand, if possible use toner from the same brand you are using cleanser or face wash, it will give you better result.
Moisturizing:
Here comes third important step that is moisturizing. A good moisturizer will work like food for your face skin. It is essential to choose suitable moisturizer according to your skin type.  Below tips will be useful for you.
Tips for Moisturizing:
If you have oily skin, choose somewhat no sticky moisturizer
If you are in teenage age, use some herbal based moisturizer like Aloe Vera, grapes etc.
If you have dull skin, go with a moisturizer having vitamin C in it.
Night Cream / Nourishment:
Many people believes that night cream is for 35+ people but it is just a misbelieve thought. The truth is; if you are 20+, night cream is very advisable. The reason is, at the age of 20, small and thin fine start appearing on face, later on at the age of 30 those same fine lines becomes wrinkles. Night cream is the best precaution that you can take to avoid early aging process. As we all know, at night there will be no sun light & pollution around us. At that time night cream works like a repairing tool. It repairs fine lines, dark spots, patches, wrinkles and provide proper nourishment to your face skin to make it fresh and healthy for next day.
Please share your daily skin routine and tips. Lets see whose tip is best …