When you want to give an unusual gift to someone "who has everything", there is a selection of personalized bags that will be practical as well as unique. You will probably want one or more for yourself as well!
Monogram Choices
A large variety of fonts and thread colors makes it easy to create a beautiful monogram to enhance one of a number of different bags and add a modern personal twist to your gift.
Traveler Tote Bag
This has a nylon body construction, leatherette handles, and a zipper top closure.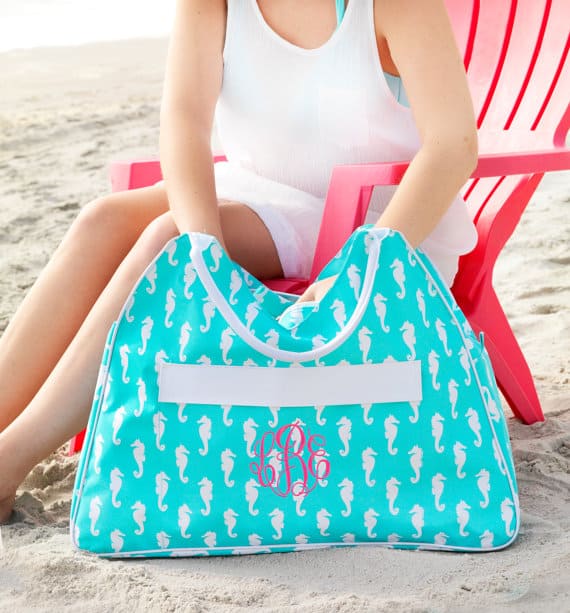 Canvas Monogrammed Cosmetic Bag
Made of cotton canvas, it has a zipper closure and holds contents for after a shower or to take to the beach.
Monogrammed Large Rectangular Haul It All Utility Tote
This tote folds for easy storage or for travel. It will carry laundry, sports items, groceries, books, electronics, and more.
Stor-It Monogrammed TALL Storage Bin/Laundry Tote
A functional bin/tote that can be used in any room or folds flat for storage. Pretty enough to be on display, they are sturdy and durable, and are useful for storing clothes, holiday decorations, toys, sporting equipment and many other uses.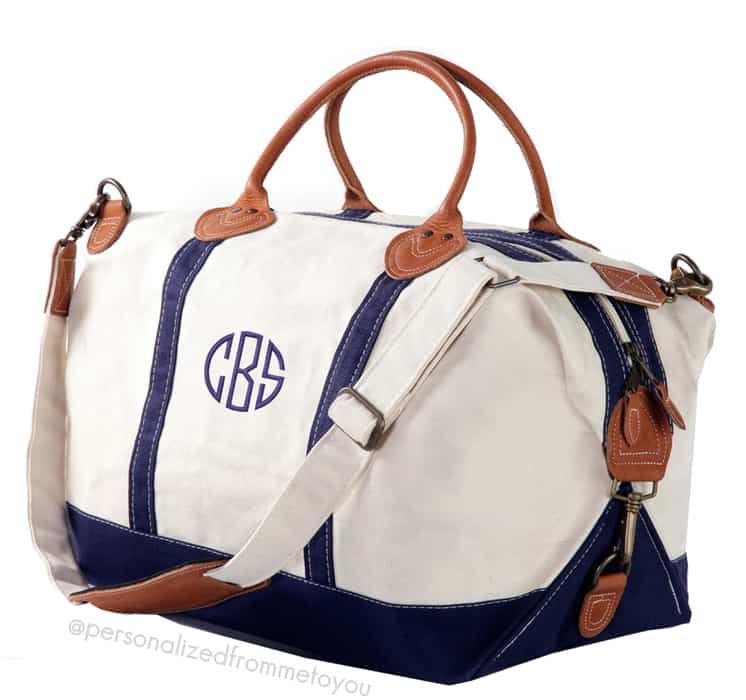 Oval Cooler Monogrammed Bags
For tailgating or bringing snacks to a big game, this fashionable Cooler Bag is insulated to keep things fresh, has a top zip closure, a double hand carrying handle, and a padded shoulder strap.
Wine Tote Bags
Collapsible insulator monogrammed bags keep your wine chilled when transported to holiday parties, picnics, or backyard/beach parties.
Kids Personalized Cotton Tote Bags
Kids can carry wet swimsuits, gym clothes, soccer items, books, or many other things.
Hope you enjoyed the post 🙂
Love
xoxo