All set for Valentine's Day? If not, it's now or never girls. Get everything ready for the Vday. If you ask me, all set at my end. Dress, Check! Bag, Check! Heels, Check! And Makeup? Checking it now! 14th Fab is a super special day for me, as we got married on VDay. Yo!! So Valentine's day + Wedding Anniversary. I am super excited. For all of you, I am sharing a Valentine 's Day makeup look I created with new Maybelline InstaGlam Valentine's day gift kit. Check Maybelline InstaGlam Valentine's Gift Kit contents and my Vday makeup look.
About Maybelline InstaGlam Valentine's Gift Kit:
It is a special gift kit designed by Maybelline for Valentine's day. It comes in a cute pink color pouch with bling bling heart and some design over it. The gift kit contains 5 gorgeous products from Maybelline.
Price: 999
Available: at Maybelline Counters and Online Flipkart
, Nykaa etc
InstaGlam Valentine's Gift Kit Contents:
Maybelline Color Sensational Bold Matte Lipstick – MAT1
Maybelline Color Show Nail Lacquer – Hooked on Pink (Shade 212)
MaybellineThe Colossal Kohl True Turquoise
Maybelline Volume Express Hyper Curl Mascara
Maybelline Fruity Jelly Sparkling Grape
Here is the Look I created with all above Products!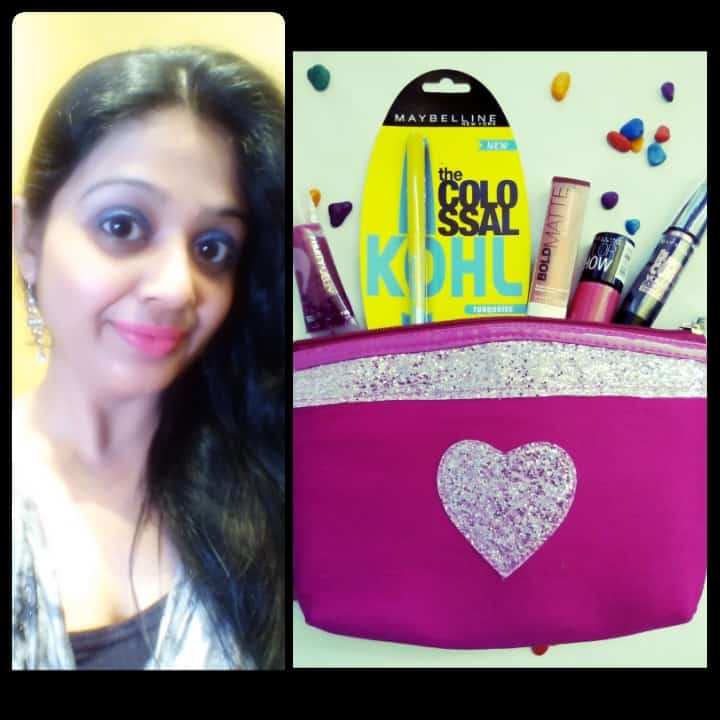 How is it? Share your views in your comments. If you like the look, go for it.
Buy it for Yourself – The Maybelline InstaGlam Valentine's Gift Kit contains all award winning raved product from Maybelline. Be it Collossal Kohl, Hypercurl Mascara, Color Sensational Bold Matte Lipstick, Color show nailpaint or Maybelline lip gloss, all awesome products in one kit. How awesome. If you ask me, these are must have products from Maybelline and you would love to have them in your makeup bag. So go for it girls! Spoil yourself with such beautiful ohh-so-chic makeup kit from Maybelline.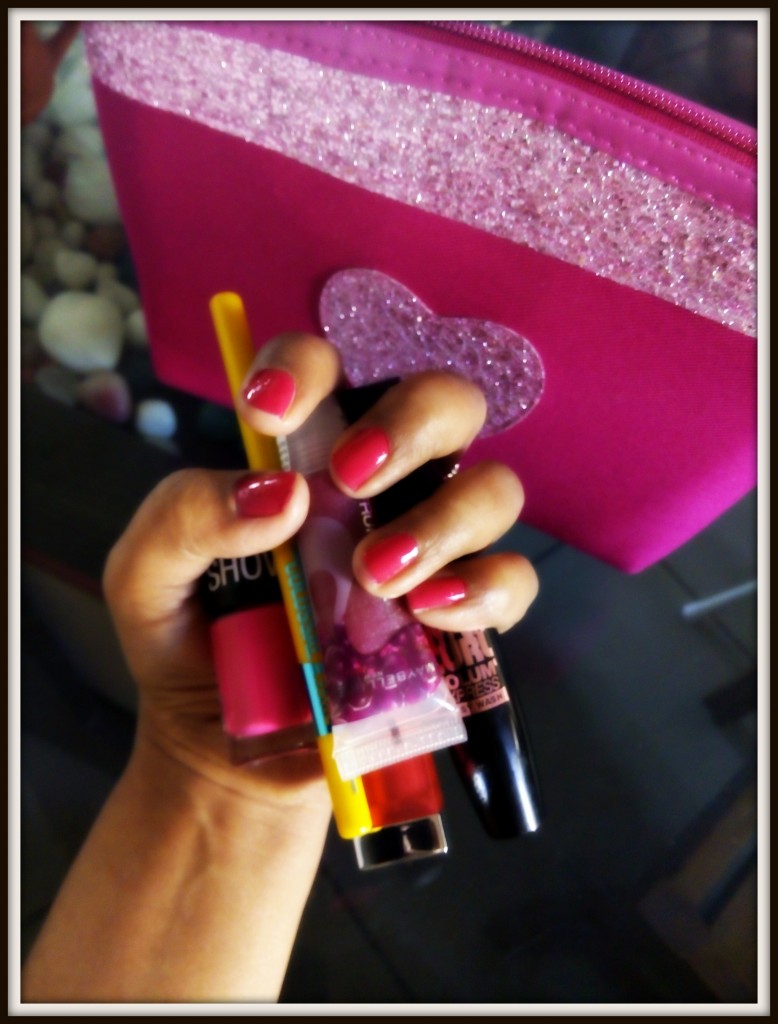 Gift Your Girl This Beautiful Makeup Kit on Valentine's Day – If you are a boy, and still confuse what to gift you girl on Valentine's day. Don't look further. Your girl will love these products with cute pink heart crafted bling bling makeup pouch. And, if you don't know, Maybelline is the makeup company which has got love from all over India. No hate reviews at all. So, this is your chance to impress your girl with award winning makeup products from Maybelline.
Why This Makeup Gift Kit?
If you calculate price of every product in this gift kit and make total, the price of all five products is 1,224. But this gift kit is priced 999 only! Plus that cute heart crafted pouch (It's so worth, I tell you!!)
So, boys and girls… Go get it.
Happy Valentine's Day in Advance!
Let the love takeover to all the evil vibes in the world! Xoxo!