It was 57th Grammy Awards and I was watching the red carpet early morning today. Honestly, my interest is always towards red carpet to see who wear what! And not in the actual awards to see who won what? 😀 Probably that is because I am not much in to international music. I am quite choosy when it comes to music and not the diehard fan! Anyways, I do what I am meant to do! That is to show you the best dressed celebrities of Grammy 2015! So, let's get started!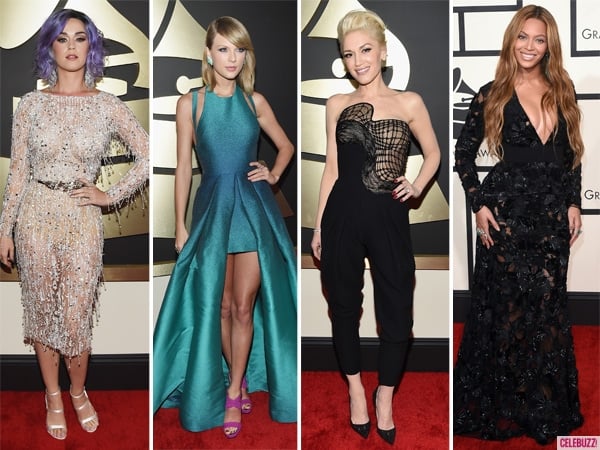 Let's see best dressed celebrities in reverse direction. Means I am going to show you No:5 first and No:1 at the last. Here you go.
(5) Miley Cyrus in Alexandre Vauthier
I know she played a bit safe this time; but honestly after a long time, I am seeing Miley Cyrus wearing something feminine and appropriate to the event. Enough disasters she made in past! Hope she recovers. At grammys 2015, Miley Cyrus opted for a black elegant Alexandre Vauthier gown. Simple yet sexy.
(4) Beyonce in Proenza Schouler
Beyonce surely knows how to show off her curves! Whether she wears a see through dress or a deep neck flaunting her cleavage! She always carries her dress so well. Full marks to her courage to wear this risky dress on a grammys red carpet and carrying it really well.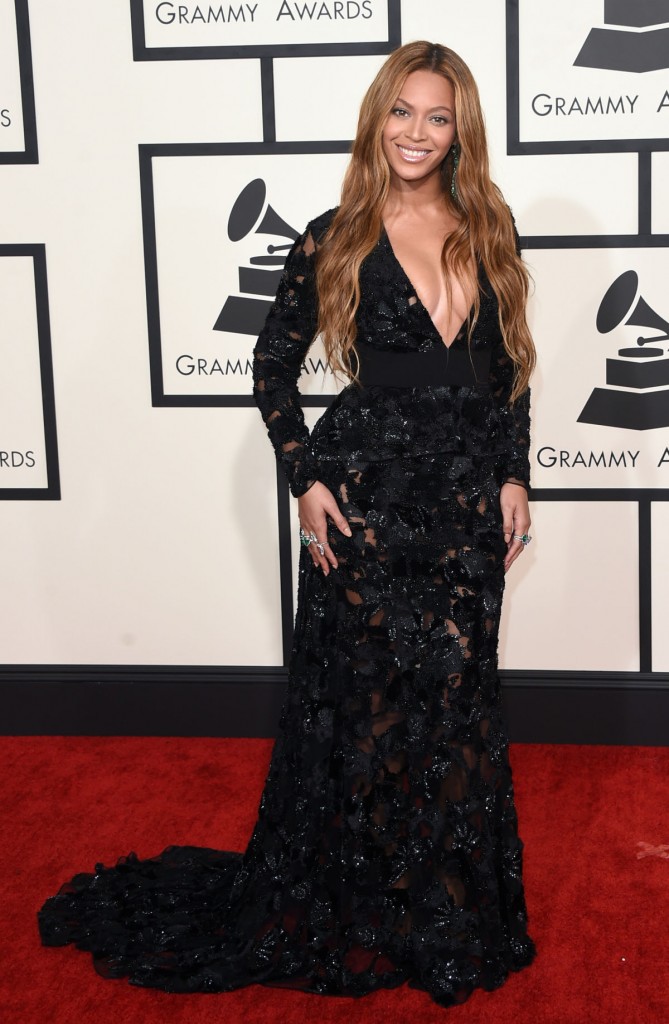 (3) Ariana Grande in Atelier Versace
This is the perfect red carpet look. Somehow I love the Varsace White Dress with silver details. The best part of this look is; Ariana Grande accessrozed her look so well with a statement clutch and stunning jewellery. Here the high ponytail and beautiful makeup compliments her look. Stunning Stunning Stunning!
(2) Taylor Swift in Elie Saab
Look at the Color! It is so pretty. Honestly I love how Taylor Swift dresses up for the events. Most of the time she hits the best dressed list. This time was no different. She opted for a peacock green Elie Saab Gown. I love how she styled the look. The only thing I see as not working for me is, those purple stripe heels. I guss, she could have worn something better. But otherwise, the dress was perfect for the gala night at grammys.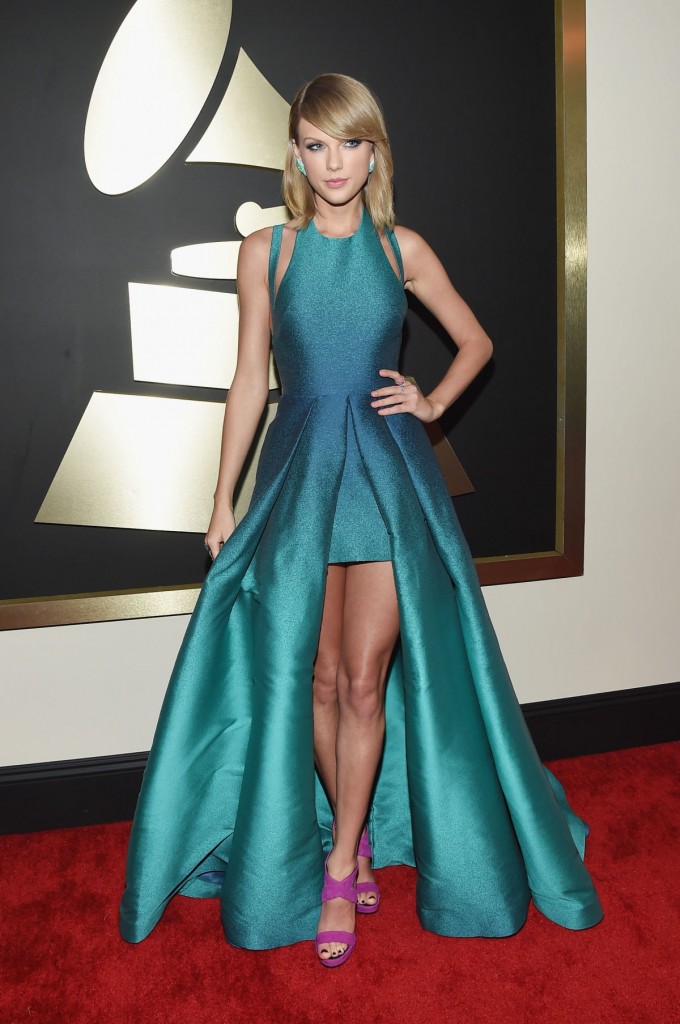 (1) Rihanna in Giambattista Valli and Gwen Stefani in Versace jumpsuit
For no:1 position on best dressed, I have two beauties for you. I can not choose one among two. So sharing both looks here as best dressed grammys award night 2015.
Rihanna in Giambattista Valli
If Rihanna is attending some event, news is must! This time it was her dress at grammys 2015. Do you know, her pink gown took up three seats at Grammys!! Well, such a feminine color and the way she walked on a red carpet, and the moment she turned to the cameras! Ohhmymy! She took my breath away. Love it.
Gwen Stefani in Versace jumpsuit 
This was totally bold attempt on a red carpet and she rocked it. The 45 year old star opted for a Custom Atelier Versace jumpsuit for Grammy Gala Night 2015. We love the the webbed pattern overlaying a half nude half black bodice jumpsuit. And of course her nude lips!
So these were favorite looks of Grammys 2015 Red Carpet. Who was your favorite? Should I do, worst dressed too? 😀 I am thinking.
Till Then..
xoxo