Hello, Pretties.. Finally, after 3 days of wedding fun; though I am still recovering from tiredness and the food heaven I have recently experienced.. 😛 (Yup, I am a food maniac too 😀 ) Today I sit down and decided to share my review of one cute little addition to my winter care products. I am super excited to share this review because, it has won my heart already. It is like love at first sight for me since the day I saw it for the first time, I couldn't stop. I am talking about "Maybelline baby lips candy wow"  !! It's seriously wow!! Check my detailed review below.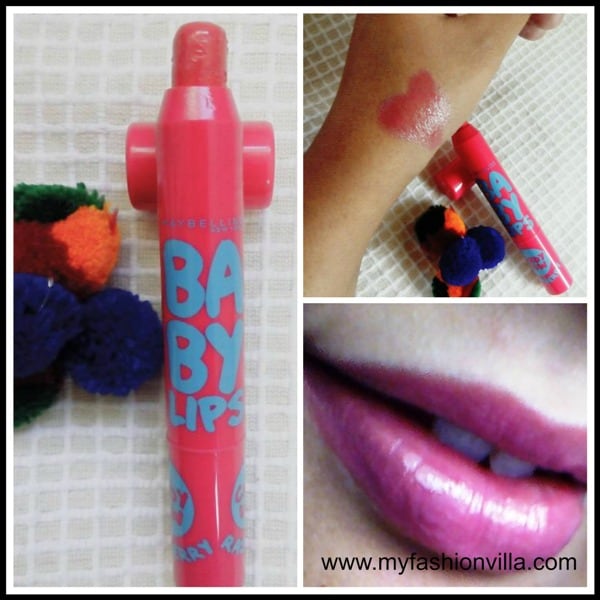 BABY LIPS CANDY WOW from Mayblline
The cute chubby stick or Lip crayon style packaging makes it adorable at first sight. And then Candy Colors..!! Lovely packaging. The Baby Lips Candy Wow is the Sixth addition to baby lips family by Maybelline New York India. Initially they launched Baby lips Lipcare; which is my favourite of all time. Then they launched Maybelline LIP SMOOTH COLOR BLOOM, BABY LIPS LOVES COLOR, BABY LIPS ELECTRO POP and BABY LIPS SPICED UP. Now the recent one is BABY LIPS CANDY WOW which I am reviewing today.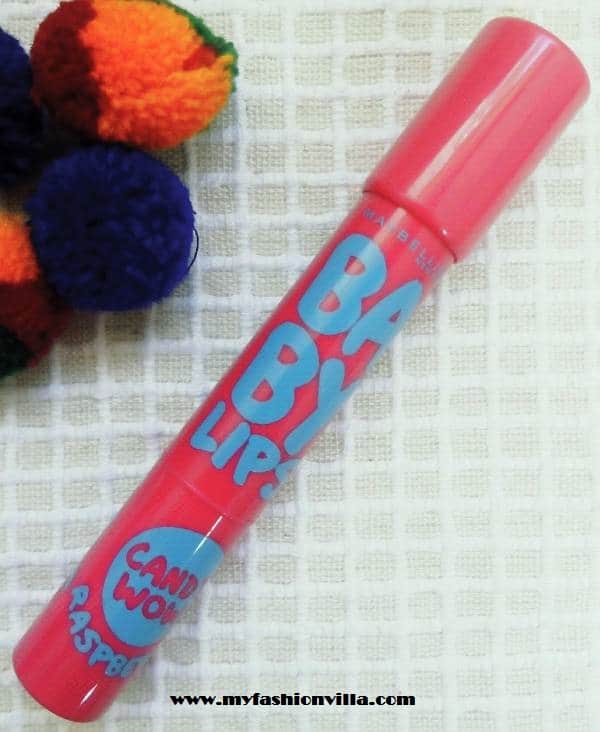 BABY LIPS CANDY WOW is available in five different versions; which are Raspberry, Mixed Berry, Orange, Cherry and Peach. I got Raspberry Version to Try.
Price: Rs 275
Available: At all Maybelline Counters and Online at Amazon, Flipkart etc.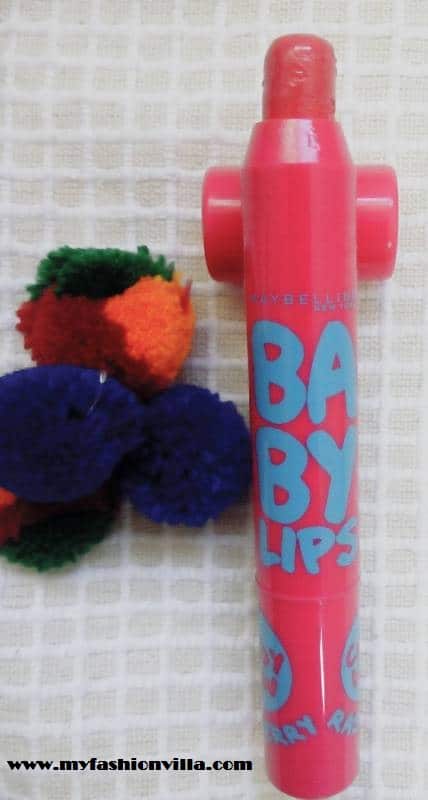 As I already mentioned, the chubby stick packaging is so lovely, the formula of this baby lips is equally good. It is smooth, buttery and easy to put on the lips. The color payout is impressive as well. If I compare BABY LIPS CANDY WOW with other versions of Baby lips, it has the best staying power from all past versions and which is the best part.
After completing my daytime skincare routine, I put BABY LIPS CANDY WOW on my lips. It easily stays for 2-3 hours without the colour fading away. Then, it starts fading; however the creamy formula stays for 6 hours at least. If I apply BABY LIPS CANDY WOW twice in a day (Morning & Evening) which I am doing since last 1 week, my lips stay smooth, soft and hydrated. No chapped lips at all..!!
Maybelline BABY LIPS CANDY WOW Shade Raspberry
I swatched all other shades of BABY LIPS CANDY WOW at Maybelline Counter last week, and I found Raspberry is the best shade among all five colors; which goes perfect for my complexion and lips. Though I am eyeing on Mixed Berry & Peach shades to try out next.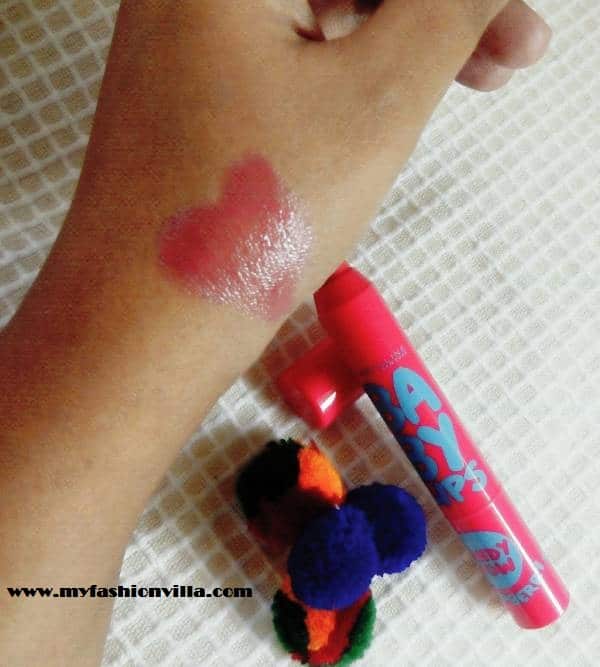 The Major Plus Points
Cute Chubby Stick Packaging
Excellent Color Payout
Impressive Staying Power (Best of all Baby Lips Version)
Vitamin E Enriched Formula
Hydrated Lips for 5-6 hours
Easy to Apply
Travel Friendly Packaging
It repairs chapped; cracked lips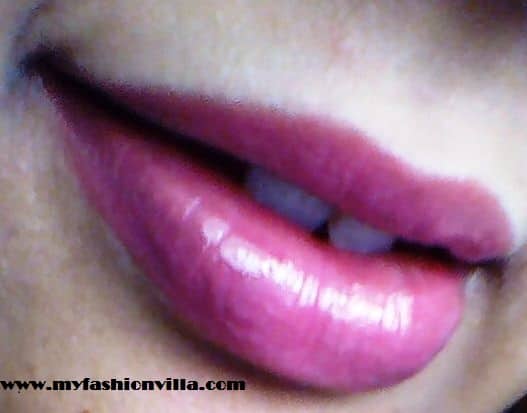 Minus Points? Nothing at all!!
Final Words:  Well, YOU MUST GET THIS.!! A MUST; MUST; MUST HAVE for Winters. And if you already liked the older versions of Baby Lips, this one is to win your heart.
xo