Hello beauties, its getting cold around and this is the season to take out booties out of your closet..!! To be honest, I was not The Boot lover unless I discovered; which type of boots are right for my body type. Hereby I am not saying that any body type is good or bad. We should always acknowledge what we have, however, we can always develop the skill to style or look with right dresses, accessories, shoes, makeup, bags and last but not the least, right attitude to carry anything and everything. So let's talk about boots today.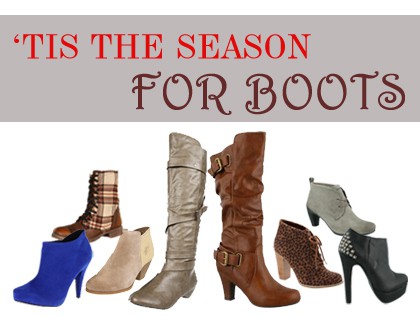 Before I begin, I would like to invite you to check the last article I published on similar line; if you have not checked it yet, Check it Here. Today we are talking about the body types. So, let's see, which type of boots you should pick? Such that it compliments your body type. Again by choosing the right type of boots, we are not correcting something, but we are trying to enhance the beauty that you are..!! I am going to talk about top 4 body types and the boots one should choose.
Athletic Or Rectangular Shaped Body Type: Some people call it, Banana Shaped Body as well. So try stiletto-heel boots. You can create the illusion of curves with some beautifully designed boots like this one called "ASOS EYES OPEN Platform Shoe Boots"!! Or this stunning MORESCHI Ankle boots..!!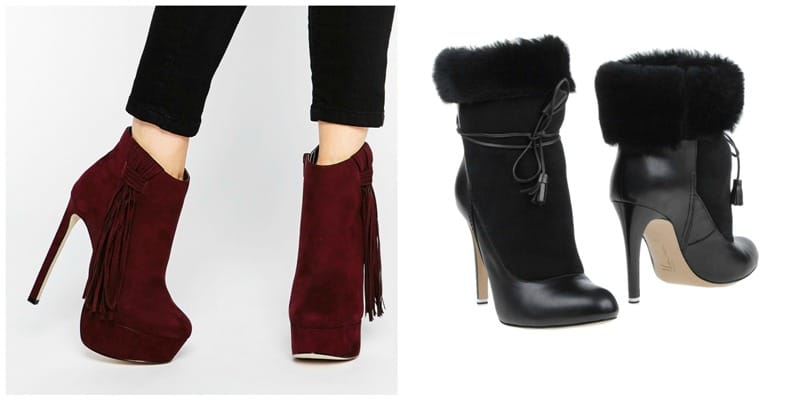 Apple Shaped Body Type: Just ignore the flat booties. And go for Wedge Boots. You can also try Peep Toes Boots which are more pointed at the front. To add some drama, go for embellished and side buckled boots to celebrate your body type.

Pear Shaped Body Type: You have got hips and butt and you can take advantage of it, by adding more length visually. You can do that by wearing knee length or above the knee boots with medium to high heels. It will compliment your below the waist part beautifully. Some of my favorites from the Lyst.com are:
Hour Glass Shaped Body Type: You are sexy and smart with curves. Choosing the right type of boots will enhance your features even better. Try Mid Calf Boots or Knee length boots with heels. For a casual day out, you can also try cowboy boots. You want me to suggest something? I am eyeing on these beauties from lyst.com It is like a huge sea filled with world's best Boots collection..!! I was checking some of my favorite brands like ASOS and Topshop and trust me, I was literally feeling like, keep on checking more and more. I haven't seen such amazing collection of boots online before. Before writing this post, I have spent hours checking my kind of boots on Lyst and I found what I was looking for.

If You are the crazy Boots lover like me, Check Lyst for the biggest range of women's boots 🙂 and Thank me later 😉 All the boots pictures are from Lyst.com only and I swear, you will have to make efforts to leave the website. Try it 🙂
So, that was for all for today.. 😉 Hope you enjoyed the reading and recommendations by me. Share your views about the post in comments.
Guess What? 
'One shoe can change your life.' – Cinderella 
xoxo