Hi beauties, before I start talking about Lotus Herbals YouthRX Anti-Ageing Skincare Range, I want to say Thank You 🙂 I was not well for last 10 days and I received so many messages from you guys. Thank you for your prayers and sending me healing angels. I am better now. One more thing! HAPPY Uttarayan Guys!! Happy Kite Festival 2016 🙂 I am a Gujarati and Uttarayan (Sankrat) is one of the major festivals here. It is one of my favorite festivals too; when we spend two days on terrace; dancing, kite flying, eating Undhiyu, Jalebi, Chikki and last but not the least, flying hot air balloons at the night. If you want to know more about this festival; keep checking my Instagram feed @MyFashionVilla I am going to share some beautiful moments of Uttarayan with all of you 🙂 on 14th Jan and 15th Jan. And guess what? You will see; kites in my today's post as well, though it is about a skincare range review 😉 enjoy the post.
Now coming to the today's post.
Lotus Herbals YouthRX Anti-Ageing Skincare Range Review
I participated in Lotus Herbals YouthRX challenged name #ReverseYourAge. Part of it; I was trying the YouthRX Skincare range for one month now while keeping the track record of progress via weekly social media posts. And now I am ready to share review of complete skincare range.
But let me share the result first. Here is the before and after picture. None of the images have been edited or taken with any filters. Also, I am not wearing makeup in any image.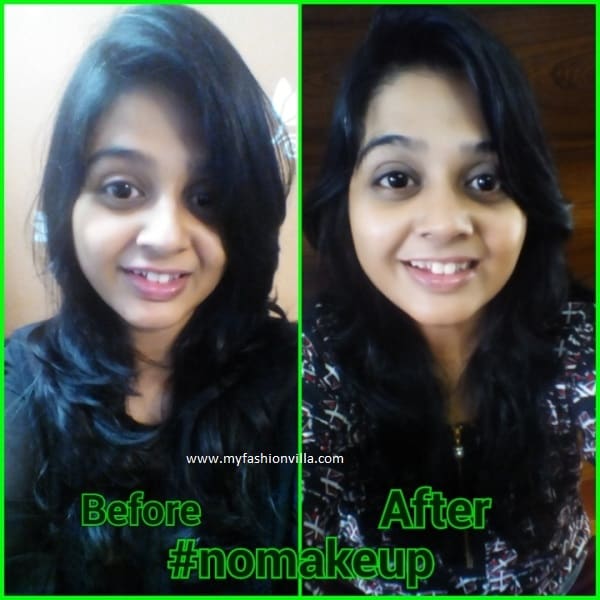 What is the Final Outcome?
Glowing Skin
Soft and Supple Skin
My facial skin looks more hydrated
No Breakouts
Let's check all the products one by one.
Lotus Herbals YouthRX Anti-Ageing Foaming Gel Review
The foaming gel has active Geneplex formula. It cleans the facial skin deeply removing all the dirt particles. Some of its active ingredients are; Jojoba, Ginseng, Ginger and Milk Peptide Complex. It comes in a Gel kind of formula which is runny. It has exfoliating particles in it. For daily use, I feel exfoliating particles would be too much; so I would like to see it without that. Otherwise, the face wash does wonderful job. After every use, I feel skin looks fresh, soft and revitalized.
Quantity: 100 g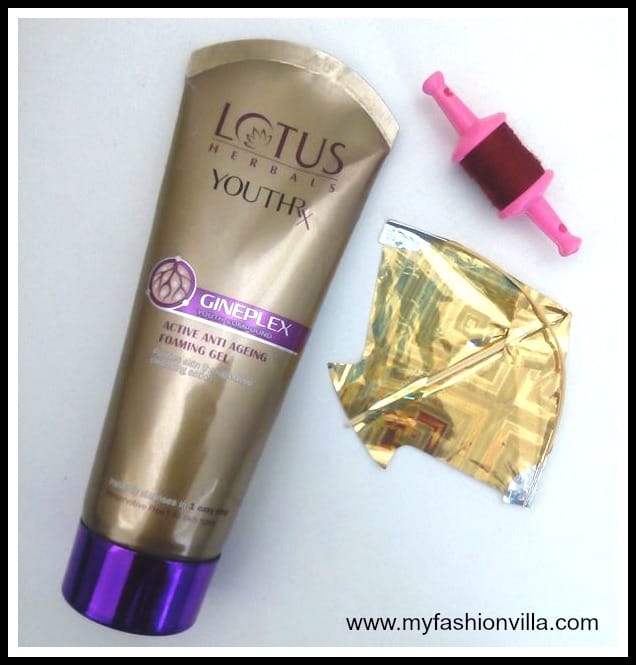 Lotus Herbal YouthRX PH Balancing Multi Active Toner Review
Do you know; most of toners give me breakouts!! I have tried dozens of toners from various brands before and I hardly found 2-3 toners which worked for my skin. When I got to try this toner by Lotus Herbals, I was scared of trying it but Thank GOD! it worked. Rather, this YouthRX PH balance toner is one the Best toner I have used. I use it every day. I take it on my palm and dab it over the face or sometimes I spray it directly. You will always see me in a rush, I don't get time to apply the toner with the cotton. But as far as it is working, I guess it is fine. It is like water only and my skin absorbs it quickly in a fraction of time. It really helps in balancing the PH level and closing the open pores. If you have sensitive skin; you can try this Toner as it is mild. Also, if you see a lot of open pores on your face, this toner would help. Try it 🙂
Quantity: 100 ml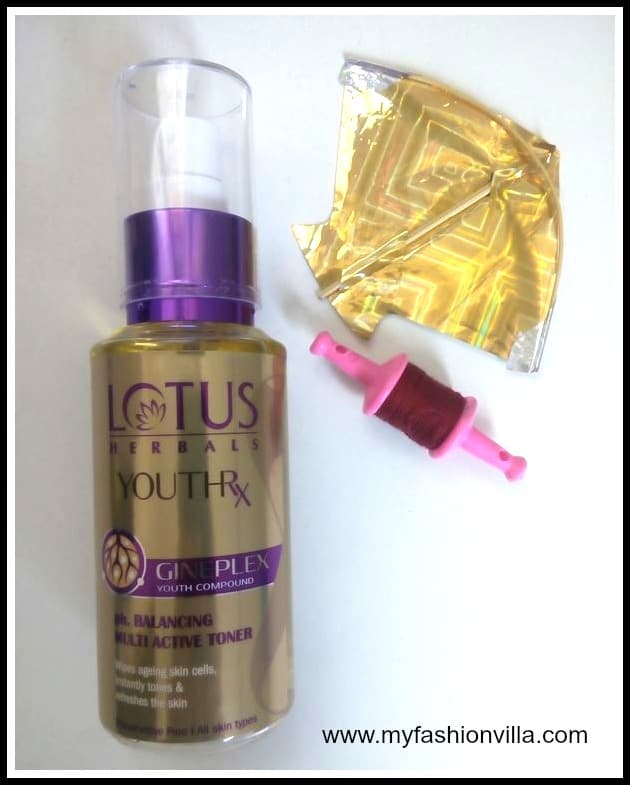 Lotus Herbals YouthRx Youth Activating Serum + Crème Review
This is my favourite product in this entire YouthRx skin care range. It comes in a sturdy glass bottle with a pump dispenser. I take 2-3 pumps of serum for one use. I apply dots over my face and neck and spread it evenly. It has 10x more GINEPLEX which helps in intensive Lifting, Firming & Soothing Action. It has more concentrated formula which works great. The serum is not too runny so you can easily apply it. It spreads easily and gets absorbed quickly. I believe; this serum is one of the best anti ageing serum we have at present and that too in a budget range.
Quantity: 30 ml
Lotus Herbals YouthRx Anti-Ageing Transforming Day Crème + Night Cream Review:
Both day cream and night cream from Lotus Herbals YouthRx Skincare range come in a glass jar packaging; though the glass jars are really sturdy and heavy too. The day cream comes in a creamy golden jar and a night cream comes in a purple jar; that way we can differentiate both the creams. The formula is creamy and thick; though it gets absorbed easily in the skin. I don't feel any sweating or heaviness after the application. Both the creams moisturize skin really well. The Day cream works toward skin lifting and firming where as the night cream enriched with Gineplex Youth Compound derived from potent natural ingredients works toward reducing the fine lines and wrinkles. I do not have wrinkles but I see some fine lines around my laugh lines and forehead. And regular use of night cream has reduced the same.
P.S. The day cream comes with SPF 25 PA+++ !! What else we want? 🙂
Quantity: 50 g
P.P.S. If you are looking for Anti Ageing Day Cream + Night Cream which are effective and comes in a budget price; Try this Duo !! Big Thumbs Up!! 🙂
Lotus Herbals YouthRx Anti-Ageing Eye Contour Cream
My eye area ( i mean skin around my eye area) is very sensitive. I make sure to choose eye care and eye makeup products carefully. In my past experience, many eye creams failed. If I share my recent experience, the last eye cream gave me rashes and extreme burning. Then I tried the same product again; thinking of giving it second chance and the same result 🙁 and I gave up on that. Recently I tried Lotus Herbals Anti Ageing Eye Contour Cream. It is mild. The formula is not so runny. I apply dots around my eyes to spread it evenly with my ring finger. Though I couldn't see any results for my dark circles but it helped in reducing fine lines. I happy 🙂
Quantity: 15 ml
Price: Rs 695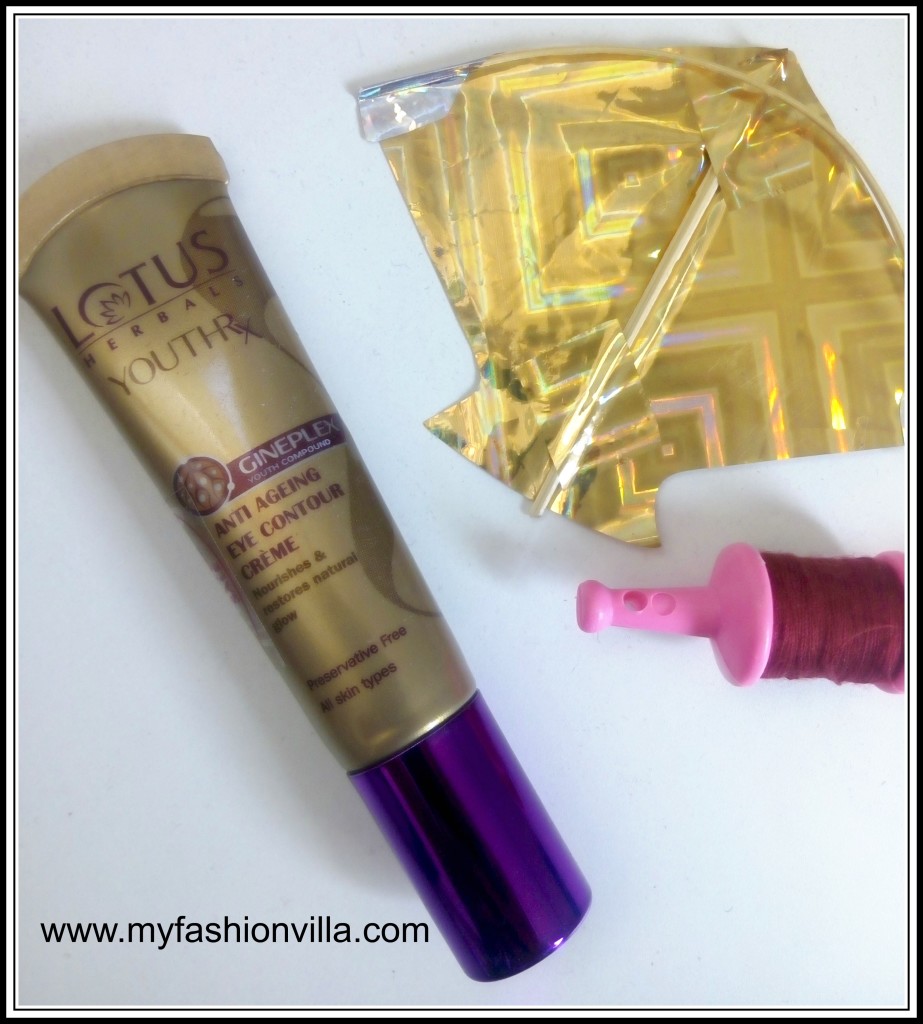 Lotus Herbals YouthRx Active Anti-Ageing Exfoliator Review:
Lotus Herbals YouthRx Active Anti-Ageing Exfoliator Scrub comes in a golden tube packaging with all the details mentioned over it. The formula is not too thick !! thank God. The white colored scrub exfoliates the skin really well. It removes dead cells and dead skin particles effectively. I use this scrub once in a week and i see soft shining skin immediately after the one application. It is second most favorite product in this entire range.
Quantity: 100 g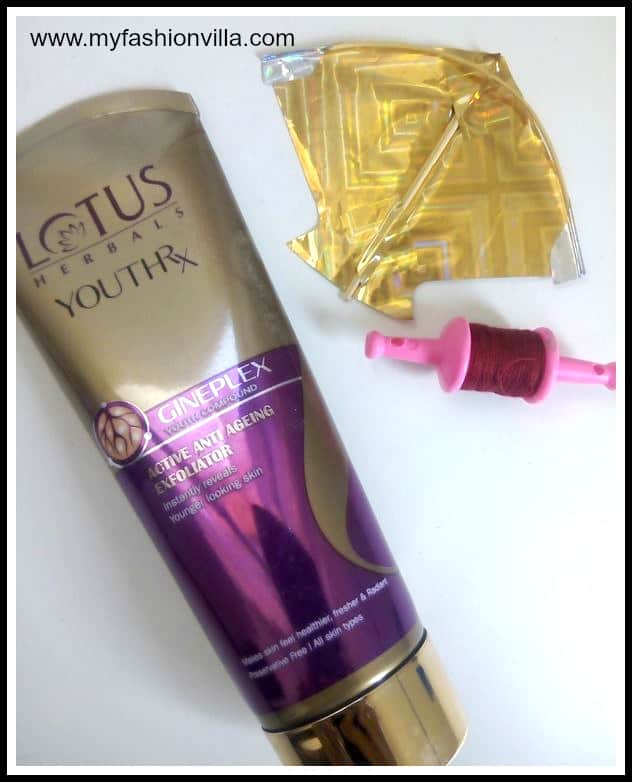 Lotus Herbal Youth RX Anti Ageing Firming Face Masque Review
Lotus Herbal Youth RX Anti Ageing Firming Face Masque comes in a Golden Tube Packaging like foaming cleanser and the scrub from the same range. The packaging is very slimier. The formula is like gel and it is bit runny as well. However; it is very gentle on skin. After the application; I don't feel like I have applied mask on my face; actually unlike the other masks especially those clay mask, this does not get dry and that's why it feels really light. It has cooling effect which i love totally. I keep this face masque for 15 minutes and after the wash; my skin looks brighter and hydrated. Suppa awesome !! I have 3-4 other masks from various other brands, but this one is an absolute favorite of mine. Totally amazing.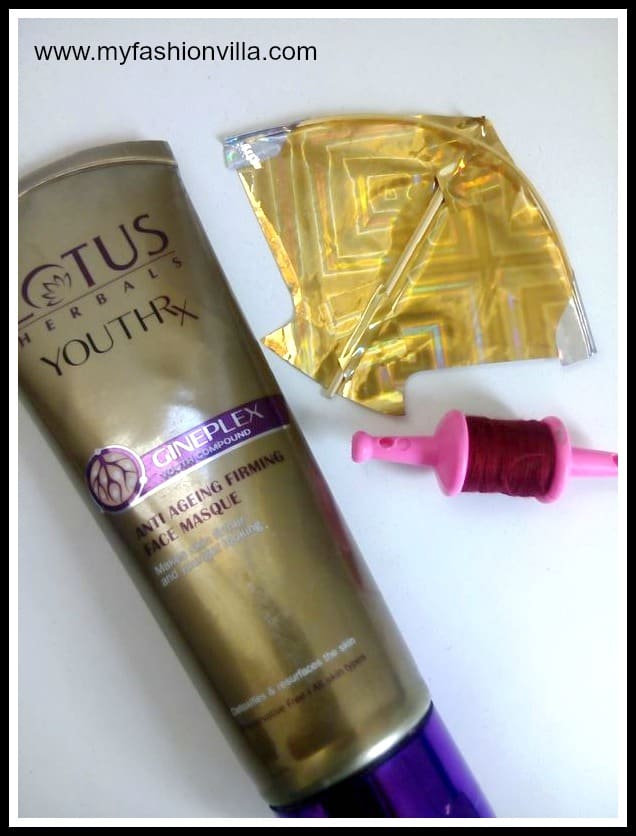 Any Turn Offs?
I just wish, the foaming cleanser should come without the exfoliating particles.
That's it. Otherwise, it is my HG Skincare routine these days and I love everything about it. The entire skin care range by Lotus Herbal (YouthRX) is available online. It will cost you around Rs 2500 if you buy online. Check: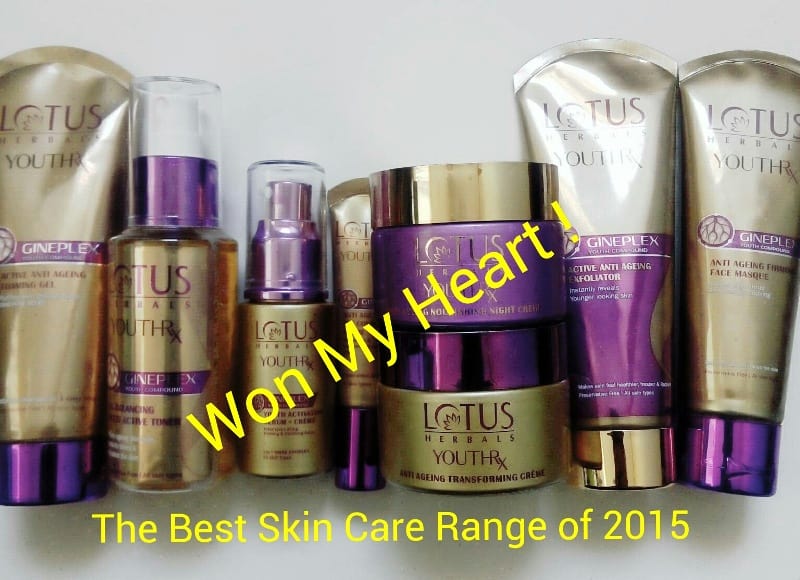 Hope this review would be helpful guys 🙂
Hugs!!
xoxo