Hello Beauties, Today I am going to review Lemongrass Essential Oil by Iraya. This Essential Oil sent by the company IRAYA, which is based in Mumbai India. They work on the principles of Ayurveda with a scientific, modern approach to manufacture all their products. This is for the first time I am reviewing any essential oil, though I am a big fan of using aroma oils in day to day life for Home Spa Experience and using them as natural remedy for skin care and Hair Care.
Before I share my review of Lemongrass Essential Oil by Iraya, let me tell you how you can use any essential oils in Day to day life.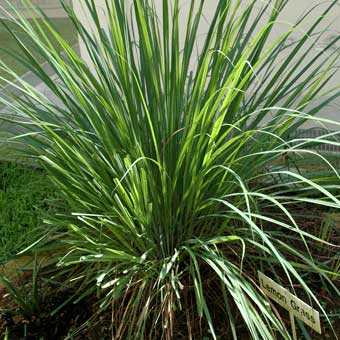 5 Innovative Ways to Use Essential Oils
Use as Bath Oil:
Essential oils have very strong fragrance usually. Add few drops to your Bath Tub or Bath Water and enjoy the refreshing bath. Especially in winters, you will love the experience of Aroma Bath.
Get the Silent Sleep:
There are various types of Essential oils available, if you got some relaxing essential oil like Basil, bergamot, chamomile, frankincense, juniper, lavender, marjoram, rose and rosewood, sandalwood, sage etc, Sprinkle few drops of these oils on your pillow before going bad and experience the sound sleep!
Cure Pain and Infections:
If You got aroma oil with energizing property like the one I got (Lemongrass Oil) and some others too like Cypress, eucalyptus, fennel, geranium, juniper, lavender, lemon, peppermint, pine, rosemary and thyme, they usually have healing properties to cure some muscular pain, insomnia and bacterial infection. Check all properties online.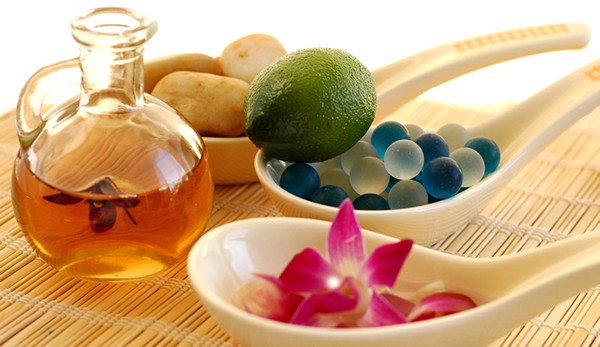 Include in Skin Care Routine:
Some essential oils are excellent for repairing skin and rejuvenate skin. For example Tea Tree Oil is excellent for Acne Skin. Identify such oils which are good for skin and use them with your regular skincare products. Some best essential oils for skin are:
Lavender Essential Oil
Carrot Seed Essential Oil
Rose Essential Oil
Eucalyptus Essential Oil
Neroli Essential Oil
Tea Tree Essential Oil
For Hair care and Hair Fall:
Some Essential oils have natural properties of repairing hair, scalp and hair problems.  Some best essential oils for hair are: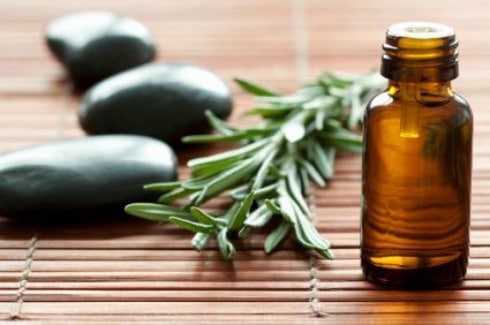 • Rosemary Essential Oil
• Lemon Essential Oil
• Lavender Essential Oil
• Thyme Essential Oil
• Basil Essential Oil
• Sage Essential Oil
So, start looking for best suitable oil for you and include them in your Skincare and Haircare routine. Also use them as natural home remedies and bath oils.
Now, let me Share my experience with Lemongrass Essential Oil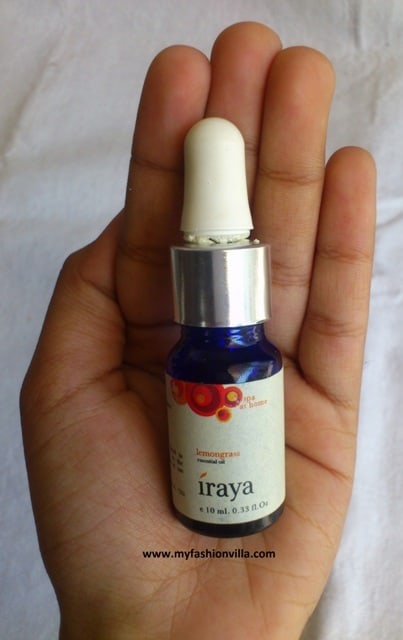 Quantity: 10 ml
Price:  Rs 345 on http://www.iraya.in
About Iraya Products:
Iraya has many products for different categories like, Bath Oils, Body Moisturizing Gels, Hair Products Body Mist, and Massage Oils etc though this brand is really popular for their genuine authentic essential oils.
My Experience:
First of all, let me share that I am a huge fan of Lemongrass. I love lemongrass flavored tea a lot. When I received this oil, I was more than happy seeing my favorite aroma oil. I have used this oil as bath oil several times and I must say, it was a lovely experience!
A Secret Tip: If you feel lazy to take bath in Winter (Like me!! ), Try Essential Oil in your Bath Tub or Bath Water. You will like to take bath more and more 😉
I have also used this oil for my knee pain and I like it. What I did was, I mixed 1 small spoon of Lemongrass Oil in Olive Oil and did massage for 1 week (Every night) my knee pain is quite better now.
Last but not the least; I have used this oil at night while sprinkling few drops on my pillow! I like that too.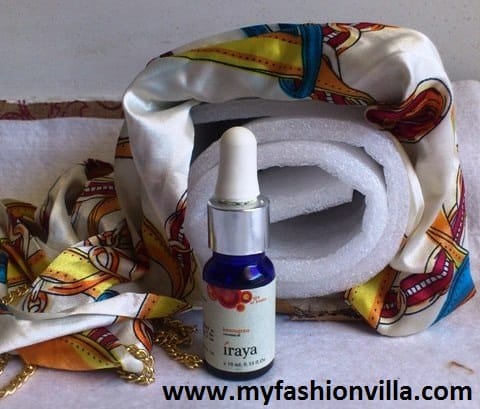 Good Points:
Strong Lemongrass Fragrance which stays for Hours.
Authentic Essential Oil by Iraya, The quality is really excellent
If you will sprinkle few drops on pillow, it works like room freshener.
This one is multipurpose oil. I will keep exploring new ways to use this oil.
Dislikes:
The packaging is really confusing, Iraya can improve bottle packaging for sure.
It is not easily available on many online shopping sites. We all will love to see Iraya on all popular online shopping portals.
That's it. No bad point for oil as it is fantastic.
Hope You enjoyed the Review and find this post helpful.
Lots of Love…
– Hetal