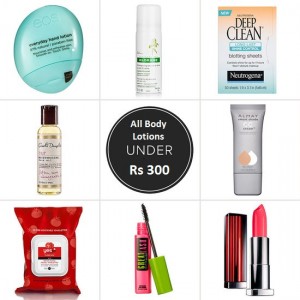 Hello All.. If you are reading some of my latest posts, I am constantly trying and reviewing many Body Lotions and Body Creams these days, especially for winters. The reason is, we have thousands of brands offering Body Lotion and Body Creams, but all the brands are not suitable for Winter Skin Care. Also some Products are really good for winters but they are way too costly and for most of us, our budget for Skincare increases drastically in winter!! Isn't it? Considering winter season, Price, Best Reviews for The Products and Quantity all four important parameters together; here are Top 5 Winter Special Body Creams or Body Lotion under 300 Rs.
5 Best Winter Body Creams and Body Lotion under Rs 300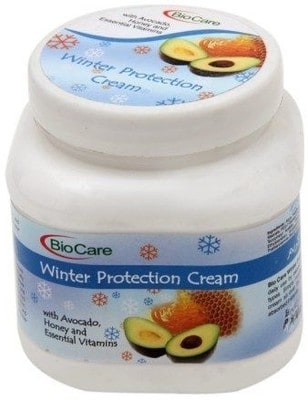 Biocare is a natural skin care brand. It is not that popular but I heard really good reviews of this brand. This Winter Protection body cream comes in a Tub Packaging, with 500 ml quality (Quite sufficient Right? ). It has Avocado extracts, honey and essential vitamins which Moisturizes and nourishes your skin. It gets absorbed instantly and Suitable for all skin types.
Price: Rs 225
Quality : 500 ml
You can buy from: Biocare Face And Body Cream Winter Protection

This Body Lotion from brand Vaadi comes with Lovely Rose Fragrance. It Hydrates and Rejuvenates Skin deeply. This Vaadi Moisturizing Lotion comes in a great packaging with Pump Attached to it, which makes it very easy to use and apply. Quality is really good and Price is really impressive for this quantity.
Price: Rs 155
Quantity: 350 ml
You can buy from : Vaadi Moisturising Lotion with Pink Rose Extract

If you have not read the review of this body lotion from me, Read my review here. I really loved this product from Nivea. It is excellent light weight lotion for very dry skin which comes in a lovely Jar Packaging with soothing fragrance.
Price: Rs 269
Quantity: 400 ml
You can buy from : Nivea Nourishing Body Milk Very Dry Skin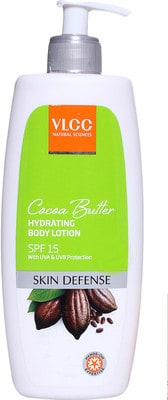 VLCC Cocoa Butter Hydrating Body Lotion is one of the most popular body lotions which got really awesome reviews from beauty bloggers. Additionally it has Cocoa Butter as ingredient which is most likely to have in winter body lotions for extra nourishment. Moreover it has SPF 15!!
Price: Rs 225
Quantity: 350 ml
You can buy from : VLCC Almond Nourishing Body Lotion SPF 15

This body Lotion from Lotus Herbals comes with With SPF 20. It provides Intensive Hydration and Deeply Moisturizes Skin. This product also claims that Reduces Stretch Marks, Scars and Fine Lines.
Price: Rs 255
Quantity: 300 ml
You can Buy From: Lotus Herbals Cocoa Caress Daily Body Lotion
So, these are Top five Winter Body Lotion and Body Creams which comes in a good quantity, having excellent reviews and fairly awesome price. All these five Winter Body lotions are priced under 300 Rs. So everyone can buy them easily without breaking their budget.
Hope this post will help you all.
If you have any suggestions for further posts from me, please feel free to comment below or mail me.
With Lots of Love..
– Hetal