Hello Girls.. Hope the winter has set for all of you like me, and as winter begins our hunt for good body cream and body lotion starts, isn't it? Since last 2 months I have tried many Body lotions and Creams, to find the perfect one. I have already reviewed NIVEA Nourishing Body Milk Review for Very Dry Skin few days back. If you have not read it, just check it out. Today I am going to review one more Body cream. Read my review of Oriflame Giordani Gold Body Cream below.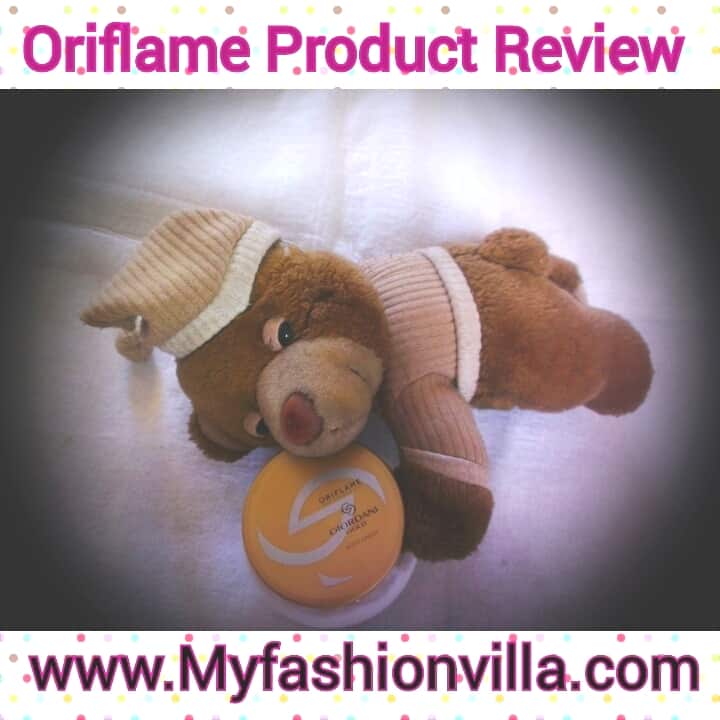 About Oriflame Giordani Gold Body Cream: Giordani Gold Body Cream comes in a Plastic Pot (Its really cute!! ) which is transparent and having golden color lead on it. The cream is of white color which is not too thick as well as not too runny.
What Oriflame Claims about this Product: Luscious body cream with Giordani Gold fragrance nourishes, leaving skin deeply hydrated. Light, non-greasy formula and easy to apply. With longer-lasting scent.
Quantity and Price: Rs 449 for 250 ml. There was discount on this product, so I got it for Rs 298
My Take on Oriflame Giordani Gold Body Cream:
Before I share my review, let me tell you my skin type, especially in winter. Usually I have normal skin, but in winter it becomes Dry. For most of us, this is the case, right? So right now my skin is very dry due to winter. If the Cream or Lotion does not have enough moisturizer, I have to reapply it after every 2-3 hours which I really don't like. I mean who has time for applying moisturizer after every 2-3 hours?? 😛 just kidding. Let's get back to review.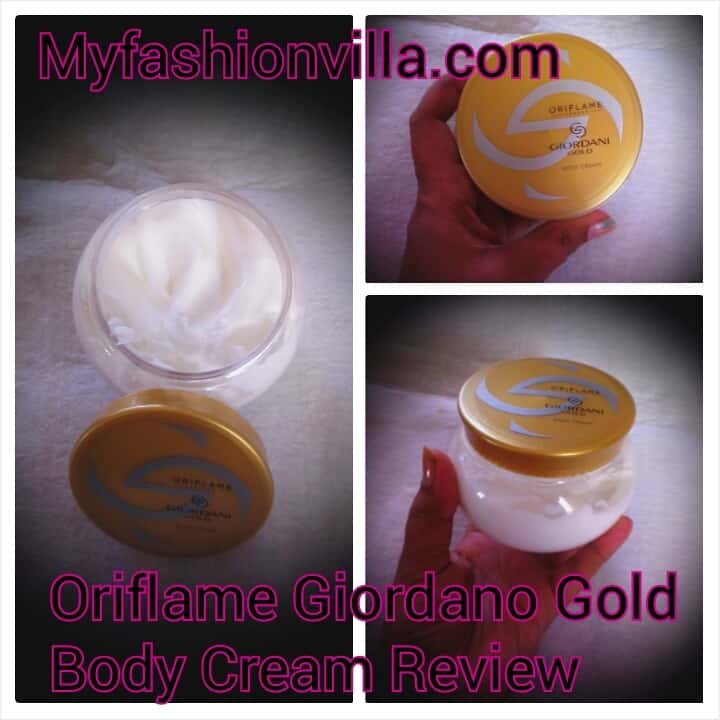 So, I have used Oriflame Giordani Gold Body Cream for one month on my dry skin. The packaging is really good (Though I prefer Tube packaging more, but still this Pot packaging is cute 😉 ). The fragrance is soothing as well. However when it comes to moisturizing effect, I feel like it is very light for winter season. The moisturizing effect stays for 2-3 hours and then I start feeling like reapplying it again. So, according to me Oriflame Giordani Gold Body Cream is good for summer but does Ok Ok job for winters. At least not for people like me having Dry Skin in winter.
Likes:
The Fragrance is Very Soothing.
It is not too thick or too runny, just perfect.
The packaging is cute. I am going to reuse that pot once I will finish it 😉
Quantity is good.
Dislikes:
Not for Winters L
The price is bit high Rs 449 for 250 ml (however if you can get it in discount, then the price is Ok)
So that was my review of Oriflame Giordani Gold Body Cream, Hope you liked it.
My hunt for perfect Winter Body Lotion/ Body Cream is still on. So feel free to share your favorite products in this category I mean your favorite Winter Body Lotion/ Body Cream. Looking forward to hear from you girls.. J
Lots of Love..
–          Hetal