Hey Beauties.. It's the sale time of the year. Everywhere you will see EOSS sale offers. Few days back, I visited a local mall with my friends for some shopping and then we had some road side yummy snacks. We decided to visit the mall in the afternoon to avoid chaos. But I think it was a wrong idea. Even though we went there in the afternoon, the mall was full; Flooded with people. Then at 5 pm we had some yummy roadside food and when I came back home, I was unable to identify myself, my face was dark and tanned.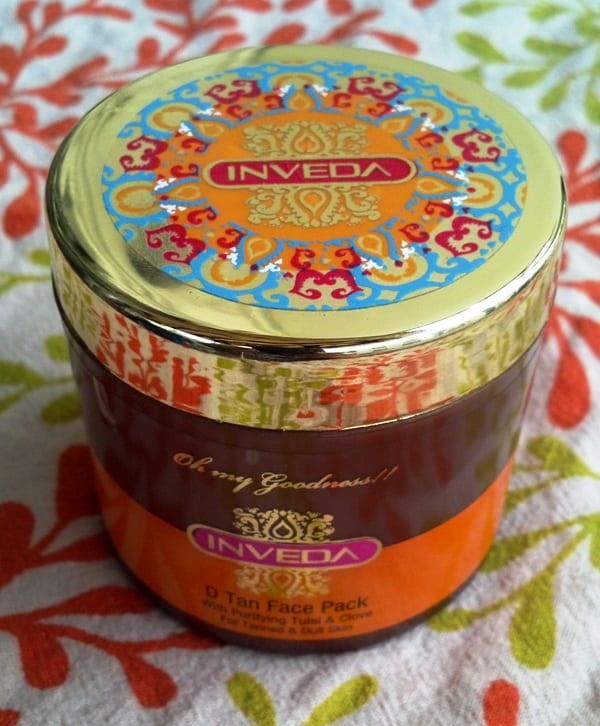 To get immediate relief I applied some aloe Vera gel and then I decided to try Inveda D Tan Face Pack to see if it works or not. Read my experience with Inveda face mask below.
What This Product is all about
Ready to use cleansing pack/mask with Tulsi and Clove. Rejuvenates cells & lightens skin color. Skin appears fairer & brighter.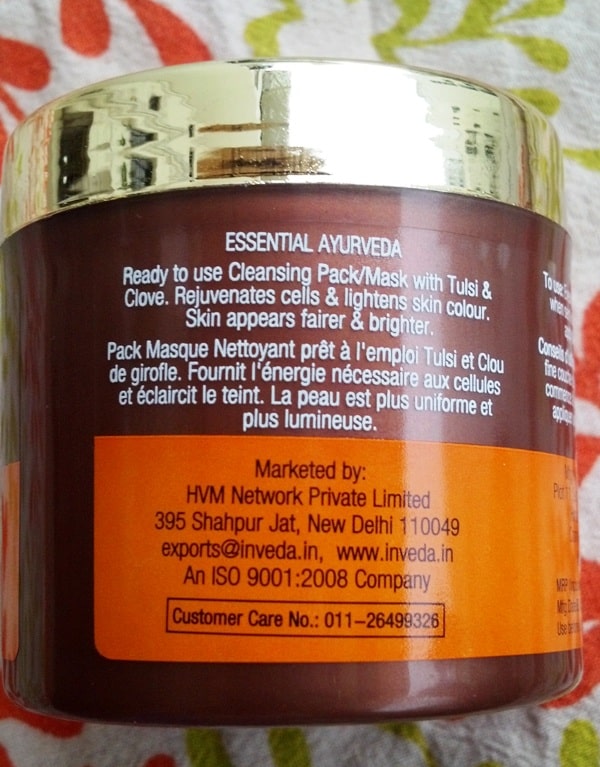 How To Use
Evenly & Thinly apply it on moist skin. When Semi Dry, Rinse Off with Warm Water.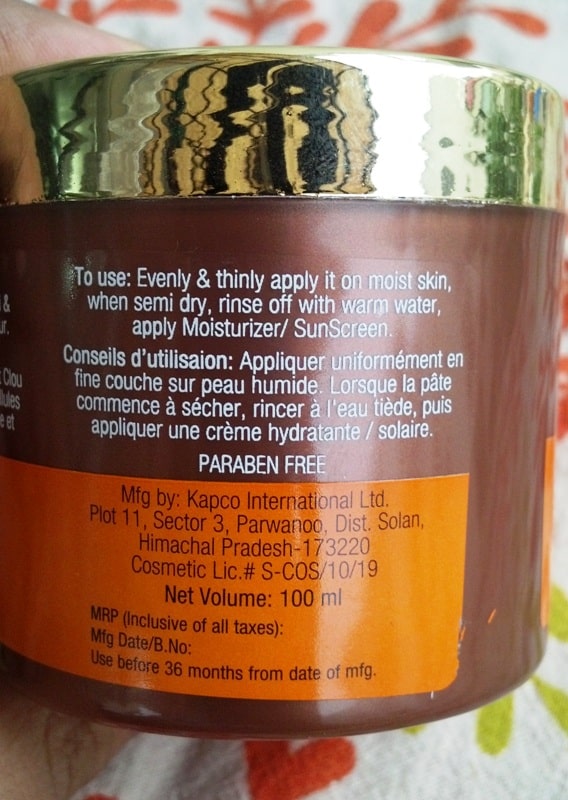 Quantity: 100 ml
Price: 225 Rs
Product's packaging, Fragrance and Texture
The face pack by Inveda comes in a tub package. I wish they could have choose tube packaging. I don't like digging my fingers to take the product. Anyways.. For this I used spatula. The face mask has white color. The texture is very soft and creamy. However, it is little thicker than normal face masks you see. However, when you apply it on your face, it easily spreads out.
The fragrance is very very strong as it has all essential oils. I don't smell any artificial fragrance which is good for any skincare product. And I am completely fine with the smell of essential oils thought it is very very loud.
Now the result part
When I applied the Inveda D Tan pack, I had a burning sensation on my face may be because it has oil. I applied pack on my wet face, and kept for 15 minutes, though they did not mention time to keep face-pack on the face.
And after 15 minutes I washed my face and applied light moisturizer. And my face was cleaner and brighter. Even today morning when I saw my face in the mirror, it was bright and oil free. I love the results I got through this pack.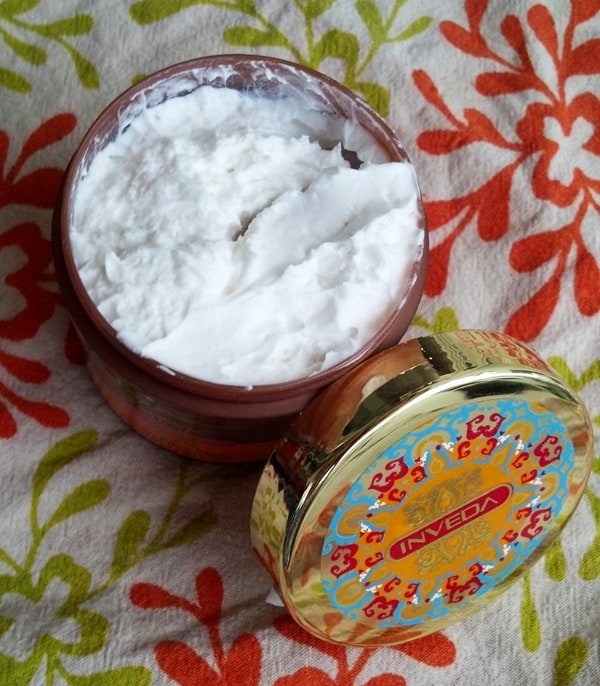 However the essential oils are strong, I had eye burn even after I washed my face and feeling the same for almost 1 hour 🙁 but I think overall essential oils are beneficial only.
According to me, you can use this pack on normal days too, not necessary to use after tanning.  Yeah, it gives immense relief in tanning and skin darkening due to sun, but in India you face harsh sun rays every day. Isn't it? So it is good face pack to use regularly.
My Likes
Quality Face Mask, delivers good results
Made with all essential Oils
No Harsh Chemicals
Long Lasting Effect
Easily Available Online
PARABEN Free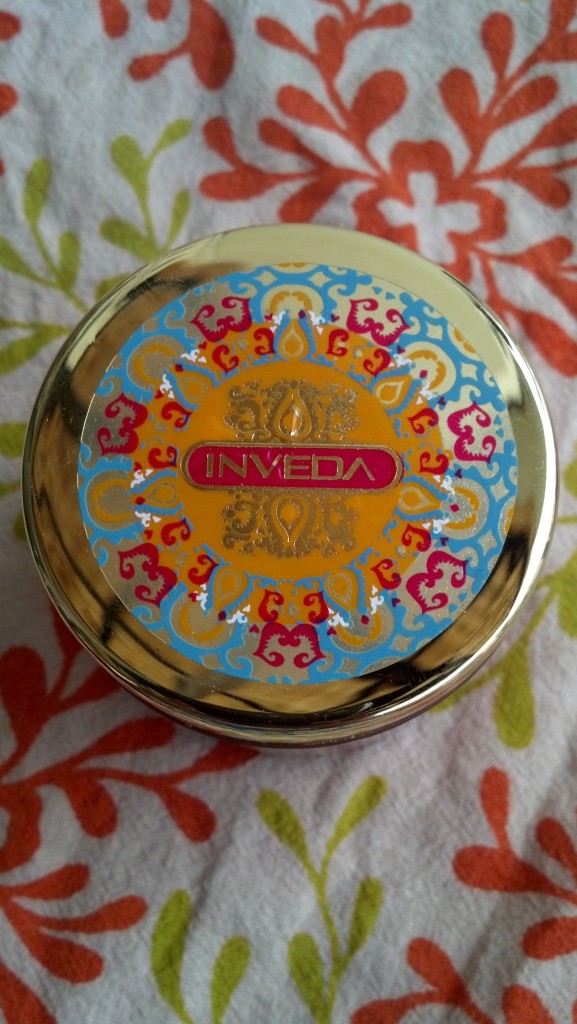 Turn Offs
Tub Packaging
Very Strong Fragrance
Final Thought!!
I am really happy with the result part. It delivers what it claims. I suggest using it in every weekend to pamper your facial skin with the goodness of essential oils.
Hope This Review Will be Helpful to You Girls…
Let me know..
Lots of Love…
** PR Sample