Hello Doll Faces. Today's review is about a mild face wash that I am using now a days and that is "HipHop skin care- Salt &Sugar Gel face wash". I have used it for two weeks, so now I am ready with my review. Read my views about this face wash below. I have mentioned what I like and what I don't like about this face wash.
What Hiphop Says About This Facewash
Traditionally, salt & sugar are the only effective source of washing as it is simple, gentle and purest form of cleansing. Hiphop has combined traditional and modern science and developed a "salt &sagar face wash with micellar water". It is a natural salt & sugar based face wash which actively removes toxins, clears the skin, controls sebum, smoothens skin and improves the tone with miniaturization. It also improves skin texture by reducing dry & rough skin. Deep cleans, removes make-up/ water proof make-ip& impurities that dull the skin. It is suitable for all types of skin.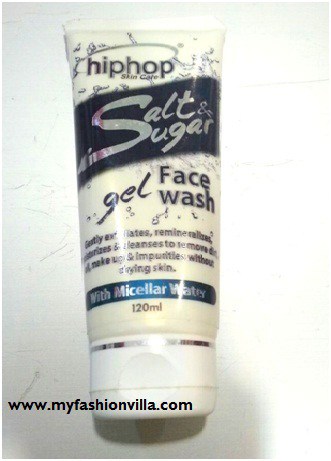 INGREDIENTS:
Salt & sugar, Aqua, sodium Lauryl Ether Sulphate, Sodium PCA, Cocoamidopropylbetaine , Silicon, Honey, Cucumber extract, EDTA, Carbomer, Ethylene glycol monostearate, Glycerine, Methyl Paraben, Propyl Paraben, Aloevera, Micellar water & Fragrance.
PRICE: – Rs. 90
QUANTITY: – 120ml
My Review
The face wash is housed in opaque tube with white colored flip open cap. The tube packaging is good and travel friendly. The texture of face-wash is creamy and white in color with small partials and bubbles. The fragrance is mild, similar to honey. The Facewash cleans the face really well, without making it dry. I did not see any other changes on my face.
Overall It is a good budget friendly face wash for daily wash.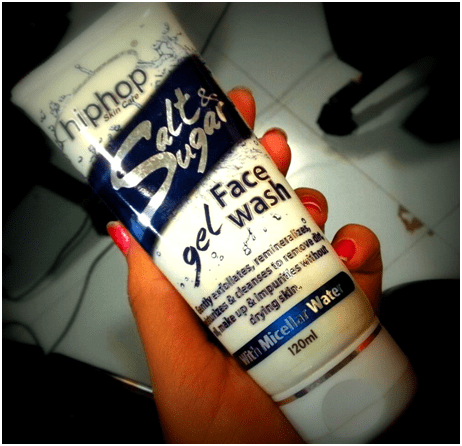 What I like about Salt & Sugar Gel face wash
Color of the face wash- Transparent white
Smooth texture
Sweet and mild fragrance of honey
Suitable for all the skin types
The cleanser washes off easily and didn't leave that soapy feel behind which is a good thing
Affordable price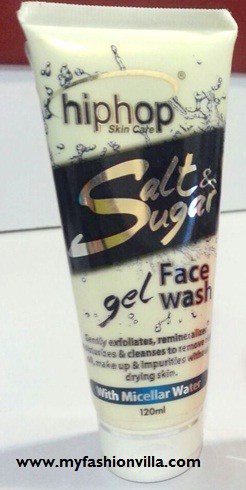 What I don't like about Salt & Sugar Gel face wash
Opaque packaging makes it difficult to know how much product is left in it
Contains SLES
So if you are looking for a face wash which is affordable, go for this.
Hope This Review will be helpful 🙂 Let me know…
– Lots of Love
**PR Sample