The fashion industry has been on a boom and it offers a plethora of opportunities to newcomers. Few Days back we shared some awesome tips from Ace Photographer Shekhar Sharma, and we got awesome response, so here again we want to discuss fashion photography in depth and how to be Fashion Photographer? Fashion photography is one such option that numerous new comers are embracing with open arms. It offers fame, money and recognition. In this article we will make a thorough discussion on fashion photography.
In the first place let us go through some of the ways that one should keep in mind in order to carve out a niche in the swarming industry.
There are thousands of photographers who are standing in the queue to get recognized hence you need to stress on the basics and make sure that you have something in you that is unique. So here's presenting a list of things that is worth focusing on.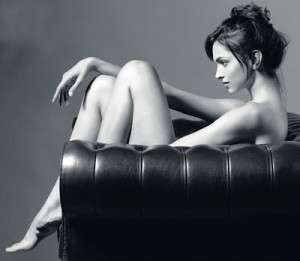 • Get a thorough knowledge of the art – This is the first thing that needs to be focused in the first place. There are many newcomers who get so engrossed with the glamour and the fashion that they concentrate less on the core aspect. Hence my first suggestion to all you budding fashion photographers would be, concentrate hard on the core aspects of photography and make sure that you get trained by industry experts. Andrea Klarin, Raya, Richard Warren, Ian Abela, Yanick Dery and Tarun Khilwal are some of the renowned fashion photographers who have earned a lot of fame with the excellence of their work. You should try to go through their work and read books written by them, in order to get a thorough idea on the subject.
• Portfolio– Portfolios undoubtedly play an important role and every budding photographer needs to have a cool portfolio to get a good start. You need to choose the best 4 by 5 slides. Some also opt for prints but the thing that should be remembered is that when you are going for a meeting with a photographer go with the slides and on the other hand choose prints if you are up for a meeting with a designer.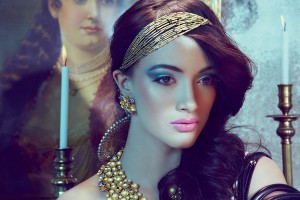 • Proper equipment – The raw fact of fashion photography is that unless you have the best equipments with you, getting the best photos won't be possible. Thanks to the advancement in technology that new and improved cameras are being introduced every season. You need to keep yourself updated with the best camera, otherwise you won't be able to implement your knowledge and display your genius.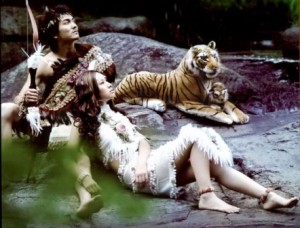 • Taste and Personality – A great taste and soothing personality is something that you cannot do without. The most important thing that one needs to keep in mind is that they need to have an unbiased and unique view on things. Art cannot be generalized and it has multiple dimensions. Therefore you need to make sure that you possess a sound understanding on the subject and have the ability to judge things in a different manner rather than the clichéd way.
Keeping these basics in mind you will be able to pave the path for success and create a niche in the buzzing industry of fashion photography. Moreover, you should also keep yourself updated with the latest news from the world fashion photography forum.
Guest Post by Caroline Harfield, who has taken a break from her career in fashion retail to raise a family, though has refused to keep her advice and opinions on party dresses to herself the meantime. Despite on-going dreams of the Milan Catwalks, she is more than proud to call Peckham her home.