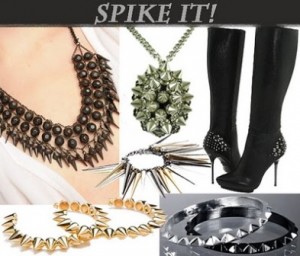 Spike up! Spike up! And more spike up this year. It's all about how you accessories yourself. You can accessories your simplest outfit with some smart accessories and that's what you need to do this year to turn all eyeballs to you. What else can be better way than accessorizing with spikes and studs? It's the most happening trend this season. Let's see how you can accessorize with Spiked Accessories.
Spiked Loafers and Footwear
This is super Hot trend this year. Have Spiked or Studded Footwear, may it be cool loafers or Pumps !! We are sure.. after wearing it, you will catch all eyeballs to you.. 🙂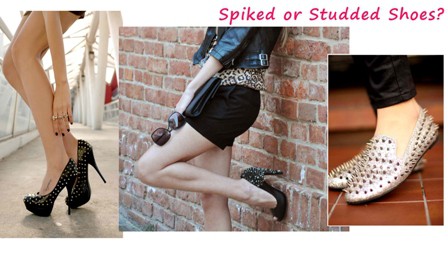 Spiked Jacket
They look cool. Pair them with basic Denim Pant and Bright Tank Top and You are ready to Rock!! Special Tip: When you wear Spiked Jacket, keep everything else minimum, let the Spiked Jacket get all focus !!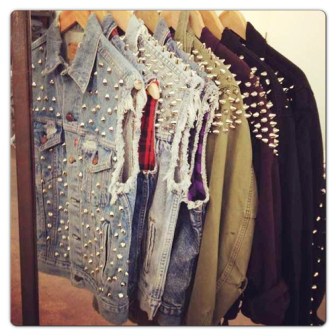 Spiked Hairband
Wear simple Outfit and Pair it with Spiked Hairband. You may pair it with Classic LBD or any casual outfit to get chic look. Wear it in Saturday Night Party and see the Magic!! Tip: It matters what you pair with it !!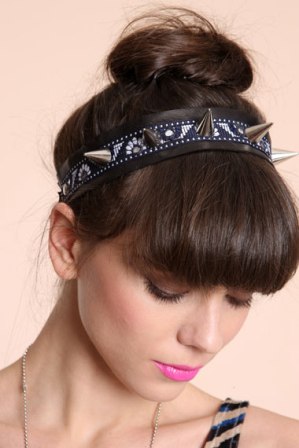 Spiked Fashion Accessories
You visit any good brand store and You will find Spiked Fashion Accessories there, it may spiked ear-rings, Spiked Clutch, Spiked Necklace or Spike Bracelets for perfect Armcandy 😉 Buy some chic Spiked Accessories.. we are sure, you will never regret later .. 😉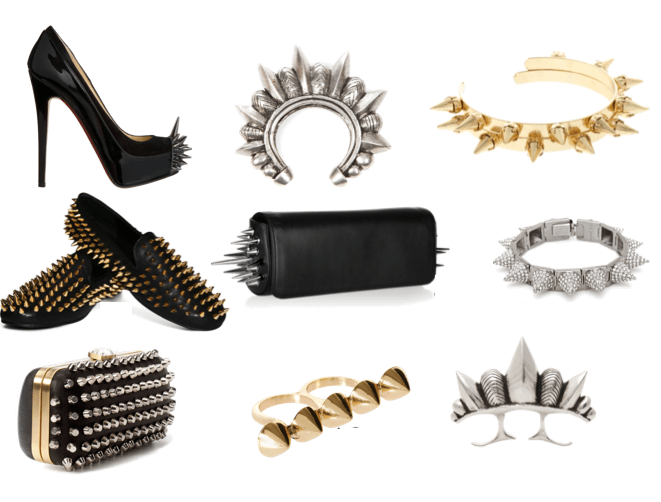 Spiked Pants
Now this is New!! isn't it? but yeah.. Spiked pant look so trendy, we have seen them on runway and We love it so much! have a look..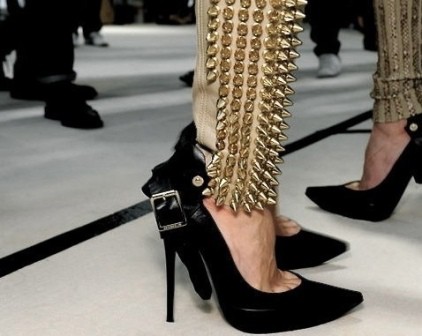 So that's it from My side Today!! Get Ready and Spike Up !! Loudly..
Because #YOLO 😀 😀 😀 (Hint: see next post, about #YOLO 😉 )
Till then Stay Stylish and Enjoy Full on …
Love.. xoxoxo…
– Hetal Shah