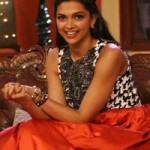 Not So long back, I shared a Post with You when Priyanka Chopra Spotted in Houndstooth Skirt from ASOS (If You have not seen it, Check it out NOW). Then recently Two more celebrities spotted wearing Hounstooth Prints in Various Functions they Attended. I am talking about Deepika Padukone and Jacqueline Fernandez Spotted Wearing Houndstooth Recently. Check it out Their Looks and What they Paired with.
Deepika Padukone on the Set of Comedy Nights With Kapil:
Recently Deepika Padukone Spotted Wearing Houndstooth Print Gown on the set of Comedy Show "Comedy Nights With Kapil" She went there to promote her upcoming Film "RamLeela" She was looking elegant in Safron Gown featuring Houndstooth Print.
Jacqueline Fernandez Goes Out for Magazine Cover Photoshoot: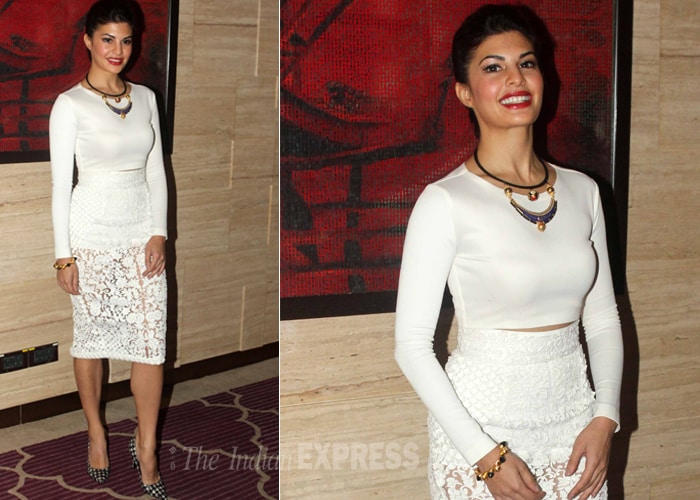 Actress Jacqueline Fernandez recently tried Houndstooth Ballerina While she was shooting for a Magazine Cover Page for a Friend of Her. She was wearing Classic White Crop Top with Net Skirt. She completed her Look with Statement Neckpiece from the Collection called Manish Arora for Amrapali and Houndstooth Ballerina. Check it Out.
Sonam Kapoor at Tommy Hilfiger Holiday Collection Launch:
Last Month Bollywood Stylish Diva Sonam Kapoor Spotted Wearing Houndstooth Dress at the event called Tommy Hilfiger Holiday Collection Launch. She completed her Tommy Hilfiger Dress features Houndstooth With a Red Bag.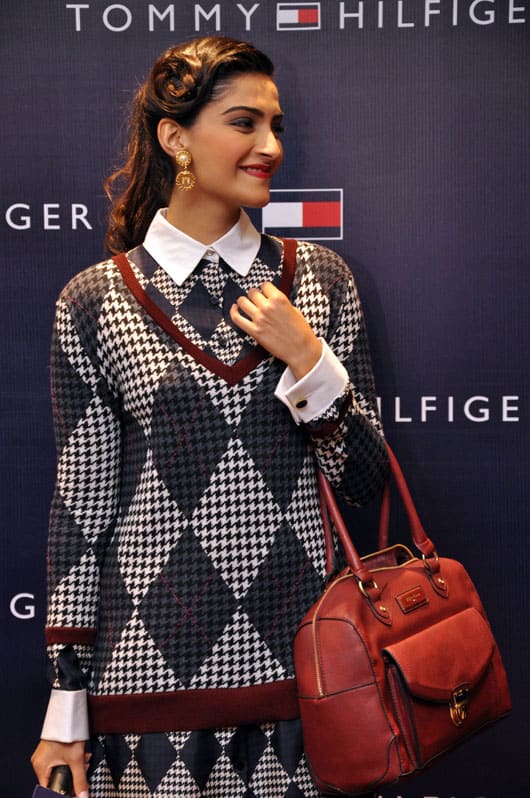 So Now You get it it that Houndstooth is a Must have Wardrobe Essential This Season (Fall Winter 2014)
What is Houndstooth?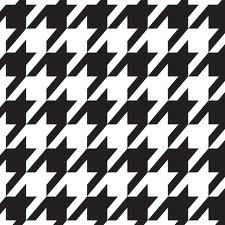 Houndstooth is a Popular Print from the 60s and 70s Era which is a unisex print can be worn by male and female both. Many Celebrities Spotted wearing Houndstooth in the 60s and 70s. Even after Fashion Brand Chanel Featured Houndstooth in their collection, it got more popularity. Then Now in Year 2013-2014, Houndstooth Print is coming back! And You Should Definatly Try it out.
HoundStooth Dresses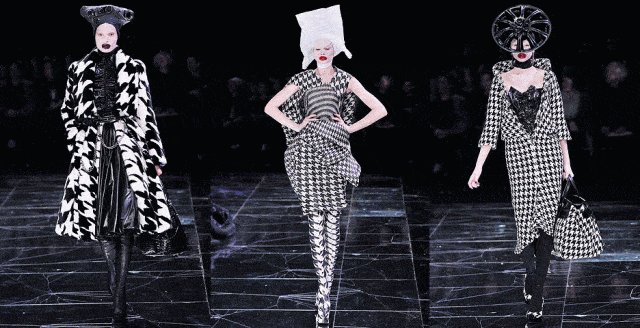 Houndstooth is Not limited to Outfits and Dresses, You can Try Houndstoothprint Accessories too this season, check it out:
Houndstooth Accessories: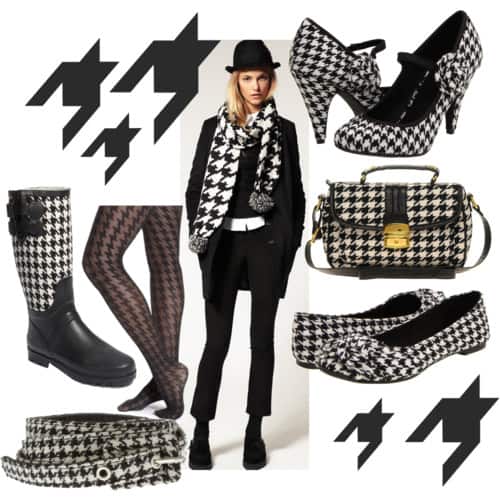 Why you should Try Houndstooth Print This Season?
It is a classic Print popular since the 60s. It is one such Print that never goes out of Fashion.
Houndstooth Gives You Rich and Stylish Look while paired with Contrast Accessories.
If You are thinking about making Fall and Winter Stylish, This is the Print You Should Opt For.
Brands Offering Houndstooth:
If You can't afford brands Like Chanel, Tom Ford or Alexander McQueen, You Will get Houndstooth Prints in Affordable Brands too like ASOS, Tommy Hilfiger, Forever 21 etc.
So Now You know everything about Houndstooth, Go, Give it Try This Season. I am sure, If you will search in market, You will get many options to wear Houndstooth This season.
Hope You Like this Post from me, Let me know your Views Through Comments Below.
Lots Of Love… and Hugs!!
– Hetal