Hello Ladies! Today I am sharing review of Nivea Nourishing Body Milk Review for Very Dry Skin. I am using this Body Milk since last 30 Days and now I can't resist myself to review it for all of you. This Body Milk is by Brand Nivea made for Very Dry Skin. I hope this review will help you to choose right Body Milk for upcoming Winter Season.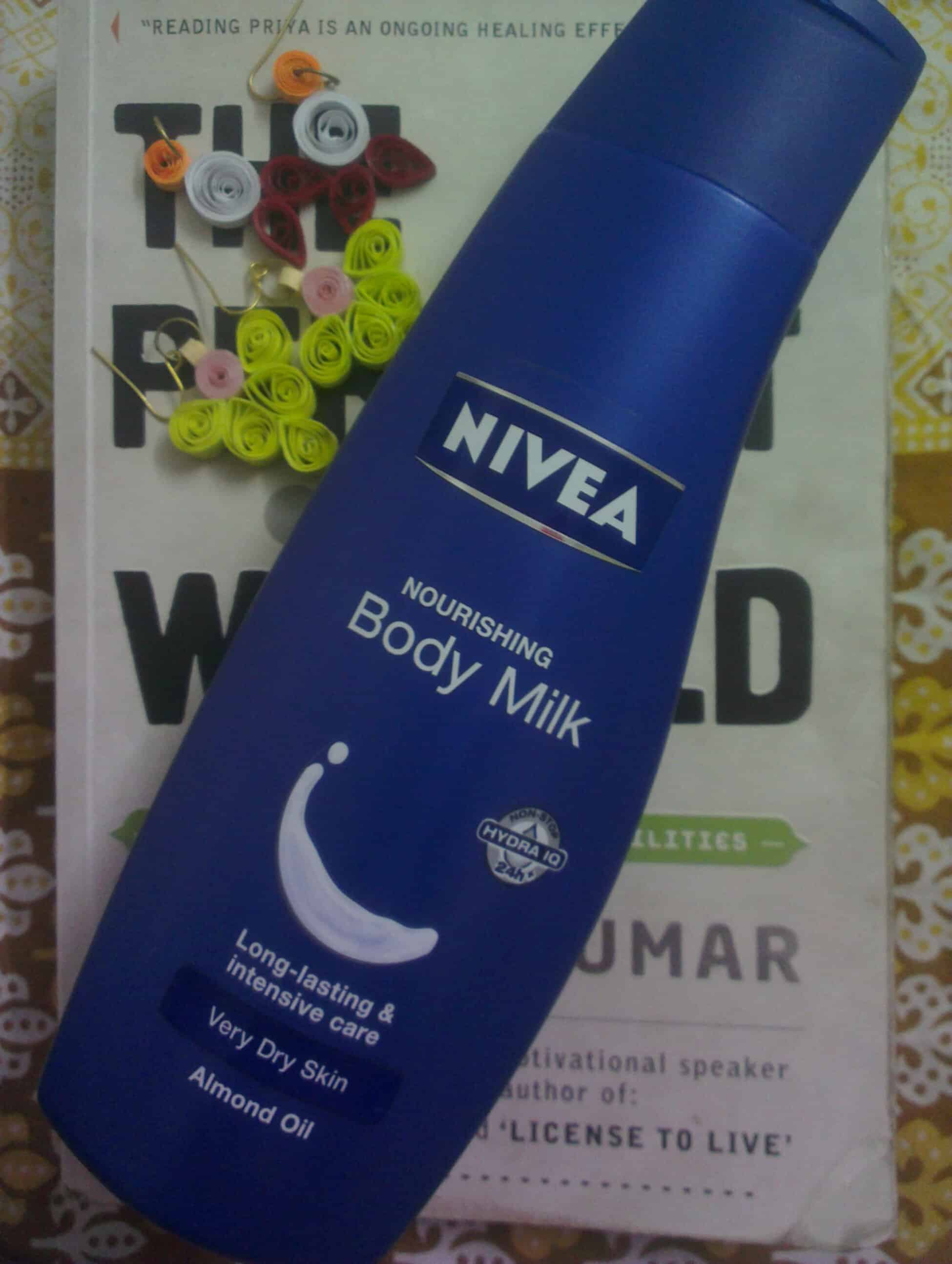 What it Claims?
Non Stop Hydra IQ 24h+
Quantity & Price : 250 ml for 198 Rs and 400 ml for 269
Bought From : Flipkart.com
Self Life : 30 months from Mfd.
About NIVEA Nourishing Body Milk:
Long lasting & intensive care for very dry skin. Enriched with Natural Minerals and Moisturizers, NIVEA Nourishing Body Milk works deep within the skin repairing dryness layer by layer & stimulating moisture production Naturally. The rich and creamy formula with Almond Oil provides effective care for proven smoother skin.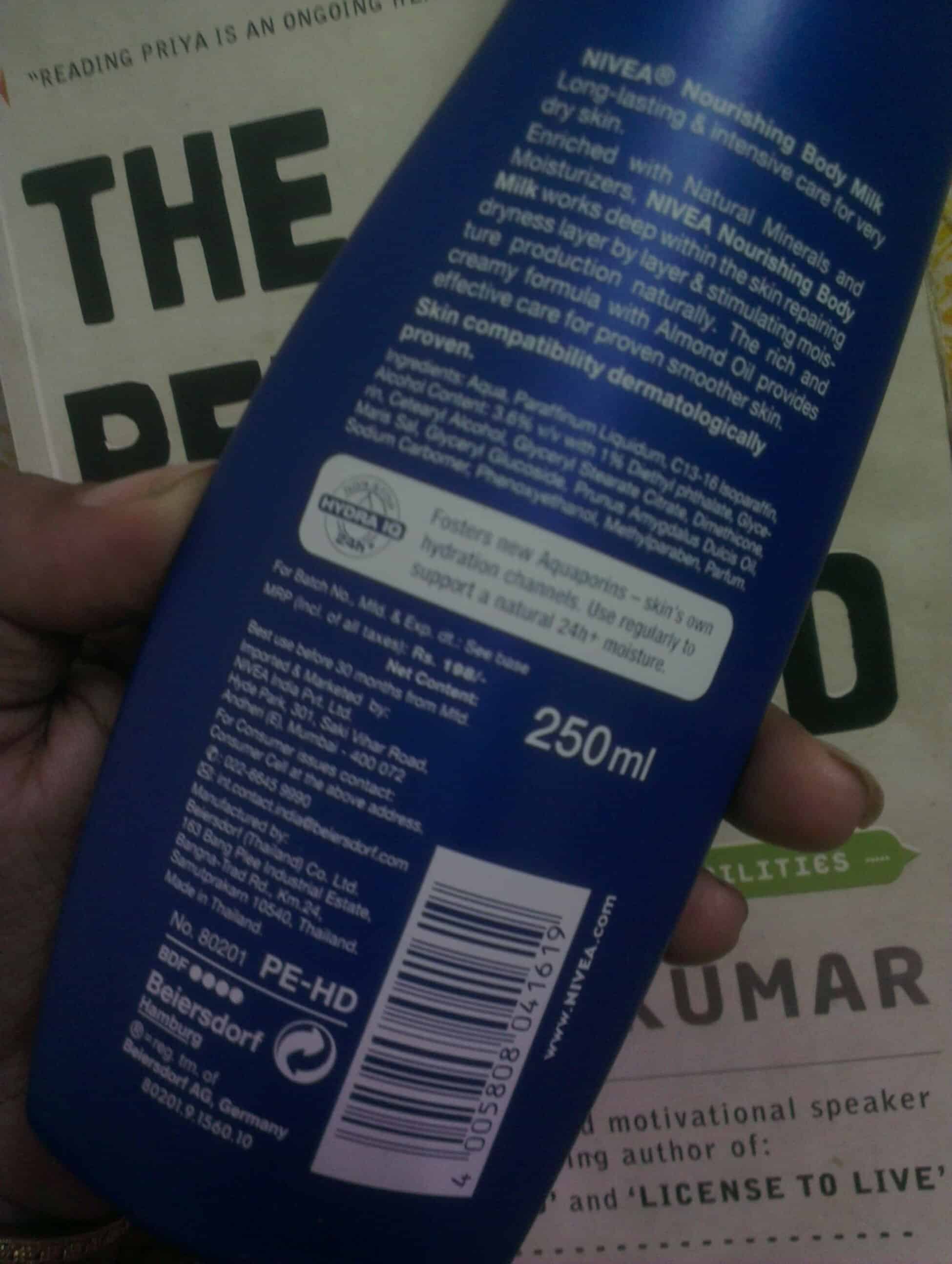 NIVEA Nourishing Body Milk Review for Very Dry Skin
My Experience With NIVEA Nourishing Body Milk:
Usually I have combination skin however in Winter it becomes very dry. I feel itching on my hand and legs a lot. I have tried many creams, body lotion and body milk. Most of them don't satisfy me. The reason is, I feel good when I apply any moisturizer on my skin but after 1-2 hours, I don't feel anything. The same dryness comes again.
However I really like this NIVEA Body Milk. It stays for a longer time period on my skin. I don't feel like applying lotion every after 1 or 2 hour. Overall I really liked it.
Plus Points:
It works good for very dry skin like mine.
Price is affordable.
It has mild Fragrance which I really liked.
It is available in small travel friendly packaging too.
Minus Points:
I don't see any minus points as such.
My Final Review:
If you have dry Skin, you can try this lotion.
Hope you all like my Review. Have you ever used this lotion? Share your views through comments below.
Lots of Love..
xoxo
– Hetal