I rearranged everything in my closet last week. I decided to set up my wardrobe for Winter Season which is coming Soon. I decided to bring all winter wardrobe essentials in the front row of my wardrobe like my Classic Denim Pants, Denim Capris , Sweaters, Thermal Pants, Woolen Pants, Shrug, Scarves, Casual Blazers and placed the rest of the things including Shorts, Thin Fabric Tops etc. in the back rows as I will hardly need them in winter season. However, While preparing my Wardrobe for Winter, I noticed that I really need to have some Casual Tops. I found around 20+ Bottoms that I can wear in Winter and just 7 Tops 🙁 Ooops!
So now I decided to purchase some Casual Tops for winter season. I checked many websites offering good Women Tops but finally choose to shop from InkFruit as they offer casual tops which are simple yet perfect for daily wear which I am looking for. And after hunting for all these, guess what I found? Well I am a smart shopper and I always check if Some discount or Coupon Codes available when I shop Online. To my surprise I found an excellent deal this time, I got Inkfruit coupons and that really worked for me.
This Time, I bought all my Stuff from InkFruit with 50% off Discount Coupon Code. I am so glad that I got awesome stuff with such amazing price. Actually I have previously tried this website and I truly enjoyed what I found. I purchased some Graphic T-Shirts for my husband a few months back and I really liked what InkFruit delivered; however I was not known to Inkfruit coupons at that time L Anyways, Having Something is better than Not having at all, isn't it? Finally I know how to use coupon codes while doing online Shopping to save some money.
Here are My Three Picks from InkFruit.com that I ordered.
Purple Top With Crochet Neck And Cuffs: First of all, I love this purple color a lot and the second reason I bought it because it has 3/4th Sleeve which will be ideal for winter season.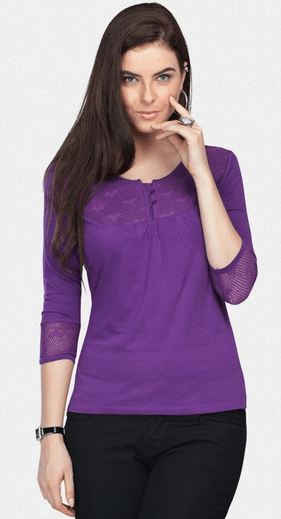 Disney Evil Queen Royal Blue Top: I am going to pair this Blue Top with my Pink Casual Blazer and black ankle length pant. It will look cool.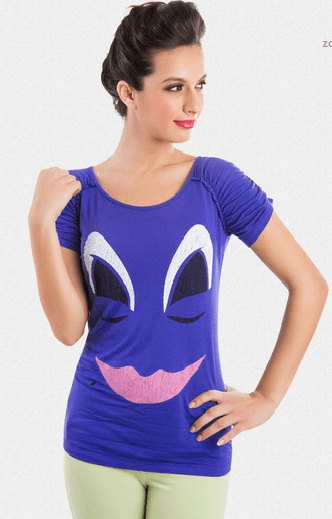 Disney Pink Top With Mickey Blotch: Now This one is my favorite one as I love everything with Cartoon Graphics, and the Pink Color is vivid enough to go with my classic blue Denim Pant.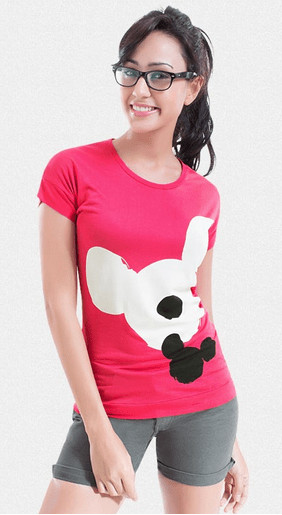 Hope You Liked My Shopping, Now I am eagerly awaiting for my parcel to arrive from Ink Fruit, well they are good at delivery so I may receive my parcel in Day 3 or 4 max.
Have You arranged Your Winter Wardrobe or not? I must recommend doing it before Winter Season so that you can have options while you want to dress up in Winter for any occasion.
Share Your Views through a comment below.
Lots of Love… and Happy Diwali All 🙂