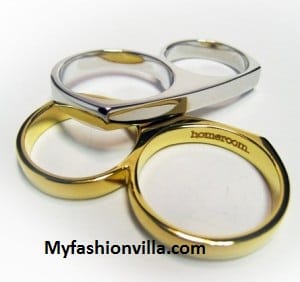 Last time we talked about winter boots in latest fashion and trend category. Hope you all liked that post. If you have not seen that post yet, check it here..Trendy Winter Boots 2012 – Must Have in Your Wardrobe for winter Anyways let's talk about latest fashion trend in Accessories. In recent days so many celebrities spotted wearing Double Finger rings, and Why Not!
it is a super Hot fashion Accessory Trend! If you are having bold personality, or you want to get cool cheek look, wear this trend for sure. Yes.. For SURE. It's time to get obsessed with 2 Finger rings. Wear two Finger Rings with your casual outfit and get this super cool look.
Check some master piece 2 Finger Rings here..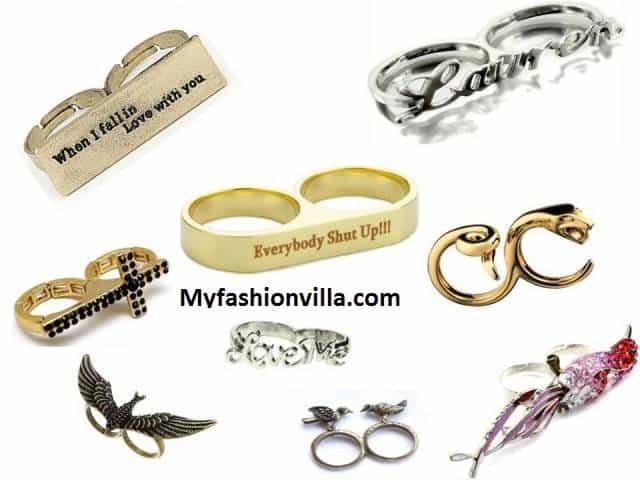 You can Get Double Finger rings in various style and material. Vintage Look two finger rings are most happening these days. Apart from that you can get it in silver, gold and platinum too. If you want to match it with your attire, get diamond double finger rings and choose diamonds color of your choice.
Now the biggest question is, when you can buy two finger rings. Well you can buy them online too. Here are some online laces where you can buy good 2 finger rings. You can buy them from Amazon and Ebay too.
My Fashion Villa Gossip Tip: Some very good deals are there on Amazon and Ebay for Double Finger Ring. Just go and check it out. Why to loose the opportunity to wear latest trend if it is affordable to wallet? 😉
For Indian Readers of Myfashionvilla: Generally internatinal portals charge huge shipping charge. So if you are in India and what to buy such super cool double finger rings, check Urbantouch and toniQ. They have quite compatible prices and minimal or Free Shipping to India. HAPPY? 😀 😉
Ok.. Ready to Get obsessed with Double Finger Rings now?? I have already ordered 3 Double Finger Rings, Now its your turn.. Common..
Hope this post will help you to wear this latest accessory trend. Stay in touch at facebook.com/myfashionvilla
Stay Cool and Be Stylish 🙂
xoxo…
and Please Dont forget to share this post on facebook, Lets make other to wear this latest trend too.. 🙂