Hola! Hope you all are doing well. I am writing this post after a short break. Thank you all for those messages and asking for more posts. I was not feeling like doing anything after my trip to Goa and then I got a chance to do one more exciting trip to Mt. Abu. I am really excited to share my experiences during Goa and Mt. Abu now; but it will take some time to work on all my pictures, sorting them and writing the posts. But I promise, you will love those posts too. Last 2 days I have spent organizing my wardrobe and doing Laundry. When it comes to my clothes I am really particular and choosy too. You won't believe… I still have clothes from my college days and I wear them too. I like to keep things organized. I use many organizers for various types of clothes. I like to put them in covers as well. All my sarees stay well packed in saree covers. I have scarf organizer, blouse boxes, lingerie organizer, blazer covers etc.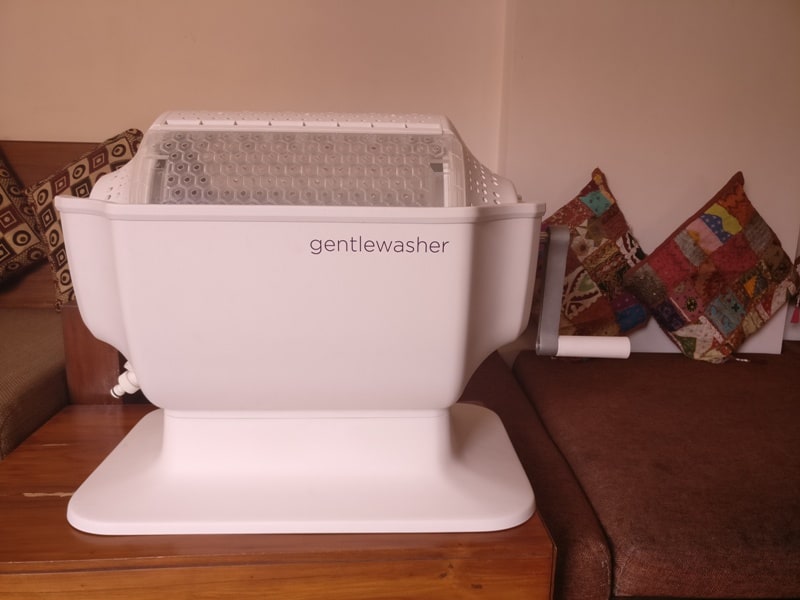 Keeping things organized is my strong point… I would say but laundry is a big challenge especially when you are a working professional, you travel frequently and you have clothes of all types. However this time I have found a great solution and enjoyed doing laundry like never before! Yes I enjoyed doing laundry.. you read it right! Thanks to gentlewasher.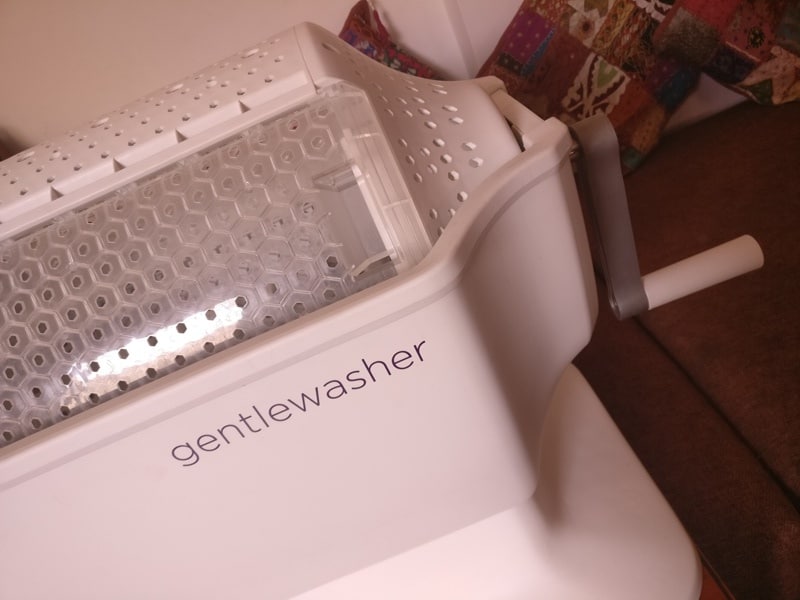 I got to know about gentlewasher last month only and I was impressed after seeing live demo (yes, they provide demo at home.. ) and then immediately I decided to give it a try.
The gentlewasher is a hand operated washing device. As the name suggests, it is truly gentle for your favourite, valuable and delicate clothes. I have tried all sort of clothes like embroidery kurta, white shirts, my LBD as well as very delicate clothes like crochet shrug, net tops etc. It worked really well for all types of clothes. What I loved about this device is, you don't rub or scrub your delicate clothes and still you get the best result, i.e. clean clothes in 4-5 minutes of time only.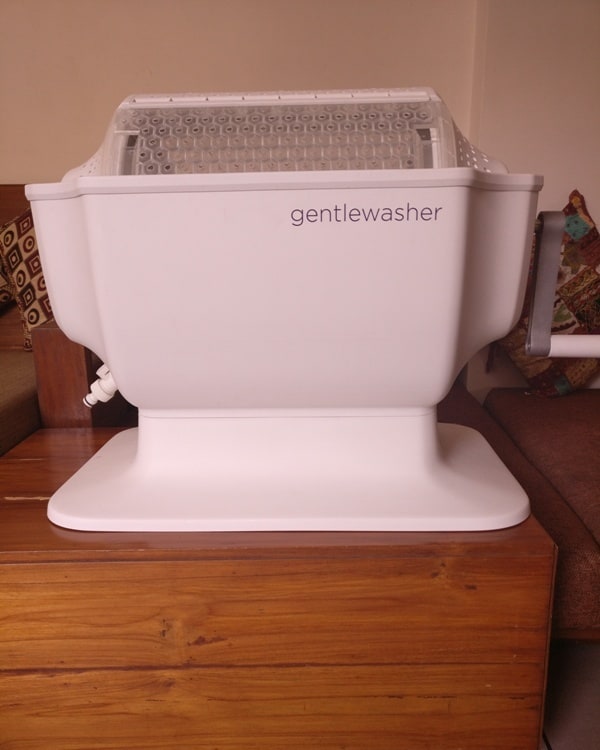 For 8-10 cloths, it just takes 4-5 minutes of time with gentlewasher. I usually go for 2 total laundry cycle with gentlewasher. First wash cycle of two-three minutes with small pinch of detergent and another 2 minutes of rinse cycle.  I sometimes do an extra rinse cycle just to make sure there is no detergent left. Again, I am a very organized person and very very particular when it comes to my clothes. And how I love my clothes!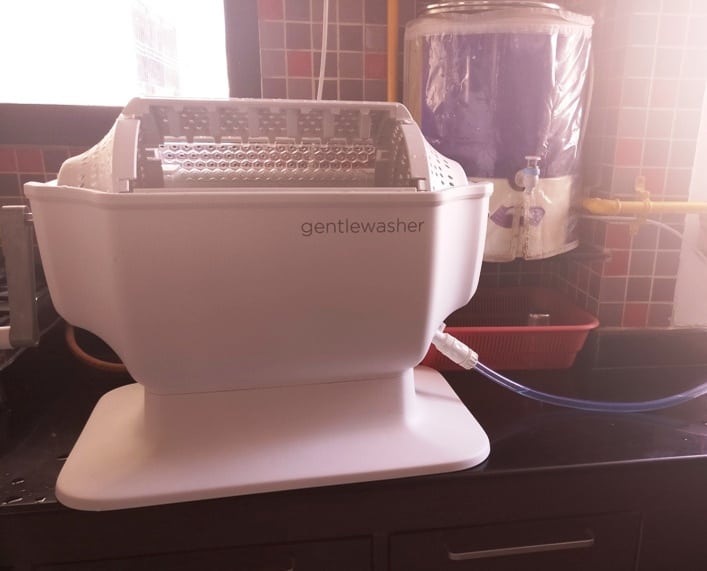 🙂
Fabric-friendly design & sturdy body
Easy to operate
No electricity required
Saves water and time both
A pinch of detergent does the job
Gentle on clothes
It increases lifespan of your delicate & precious clothes
Easy to clean
No maintenance required
No rubbing or brushing required
😐
Currently available in Ahmedabad only. I just wish that gentlewasher team expands their venture in other cities soon.
Want to get a demo and experience for yourself?
Check out this amazing product at www.gentlewasher.com and book a free demo at your place by sending whatsapp message on 9512209090. They are available on social media too, on Facebook (www.facebook.com/gentlewasher) & Instagram (@gentlewasher).
Now enjoy the Video here: