In India, Kurtas are considered to be one of the most preferred & comfortable attire for working professionals. Of course we Indian women love wearing other formal attires like Formal skirts, Shirts, Trousers and even Formal Suit but majorly.. on regular basis, we prefer wearing Kurtas, right?
Many of you have requested to write about this topic after reading my last post about Kurtis for Collage Girls. So, here is the new post with 8 Types of Smart & Trendy Kurtas you must have if you are a professional doing job or enrolled in some kind of business.
If you ask me, I wear Kurtas a lot, but I like to try different patterns and types every time I shop for Kurtas. I like versatility in everything and I believe that should reflect through my work attire as well.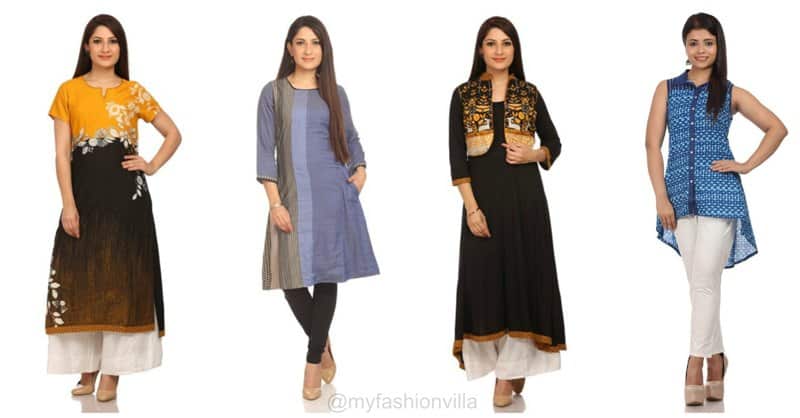 So, here I have complied a post with different types of Kurtas I have in my wardrobe I personally love buying Kurtas from BIBA as I love their collection, it is always trendy and versatile. I trust their fabric quality and designs. Also, with the wide range of options they offer, you to get your choice of Kurta easily with BIBA.
Here I have 8 Types of Smart & Trendy Kurtas by BIBA that you should check.
1. Straight Kurta with Side Cuts, Pair it with Churidar: This is classic & most popular yet comfortable Kurta which you pair with Churidar. However, with Straight Kurta with Side Cuts you can always play with various fabrics like Cotton, Silk, Chiffon, Viscose, Mal Cotton etc. Also, try different prints with this type of Kurta to add a small twist and create an interesting look.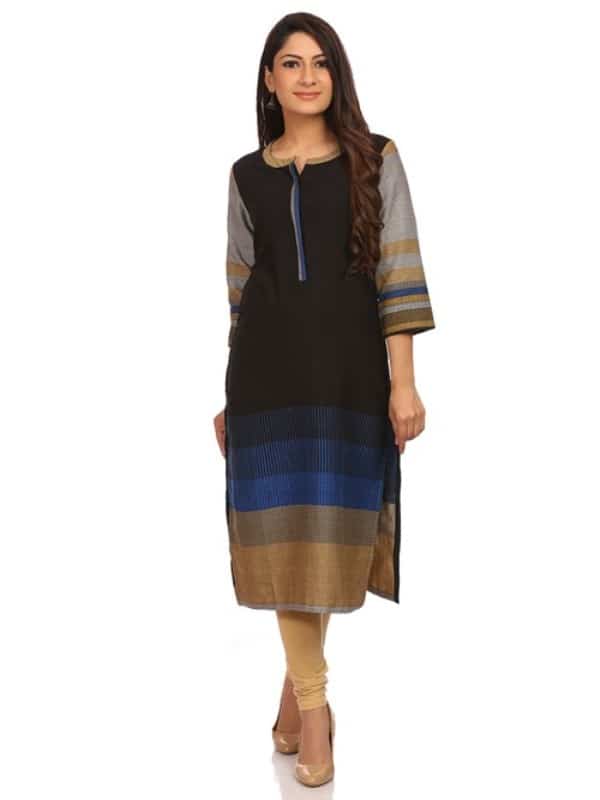 2. Kurta with Front Slit: This year, Kurtas with Front Slit is in trend. They look really classy when you pairthem with Churidar or cigarette pants. Add medium size heels with such Kurtas and Pants, would look even better.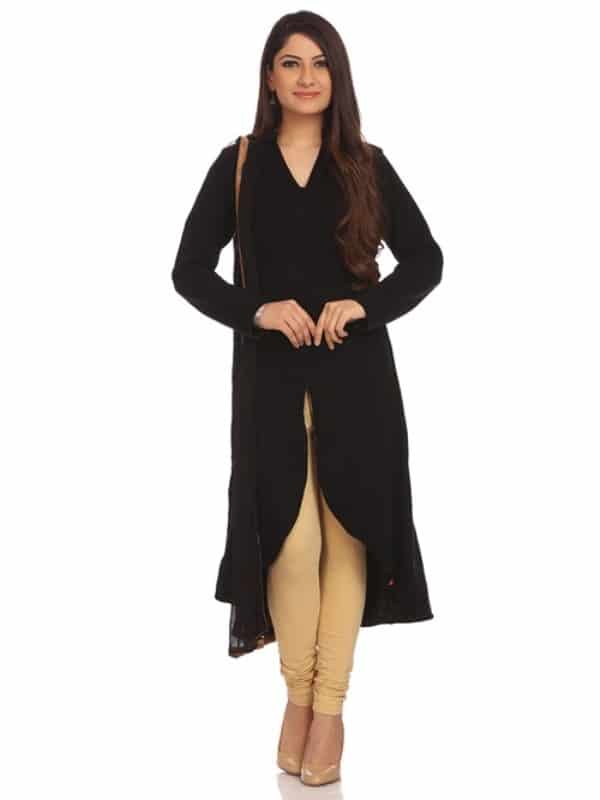 3. Knee Length, Thick Cotton Kurta, Pair it with Scarf: You can pick thick cotton kurta or even Khadi Kurta for this look. You can also check Kurtas with Size pockets at BIBA. Accessorize your look with a chiffon scarf and a pair of Kolhapuri Chappals.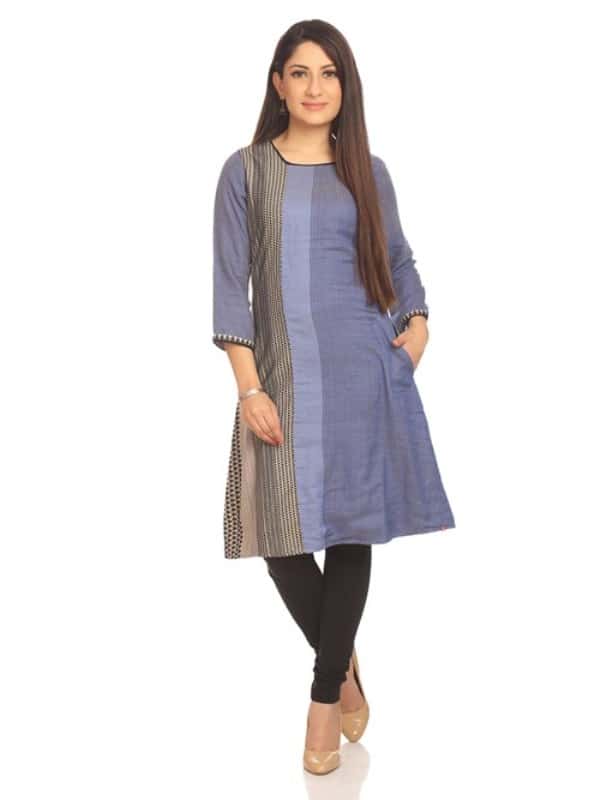 4. Kurta with Jackets & Shrugs: If you know Layering, you know the art of Dressing according to me. You can pick any simple Kurta and pair it with a quirky jacket or a shrug from BIBA to twist the look. This quick layer will add more detail to give you a trendy look.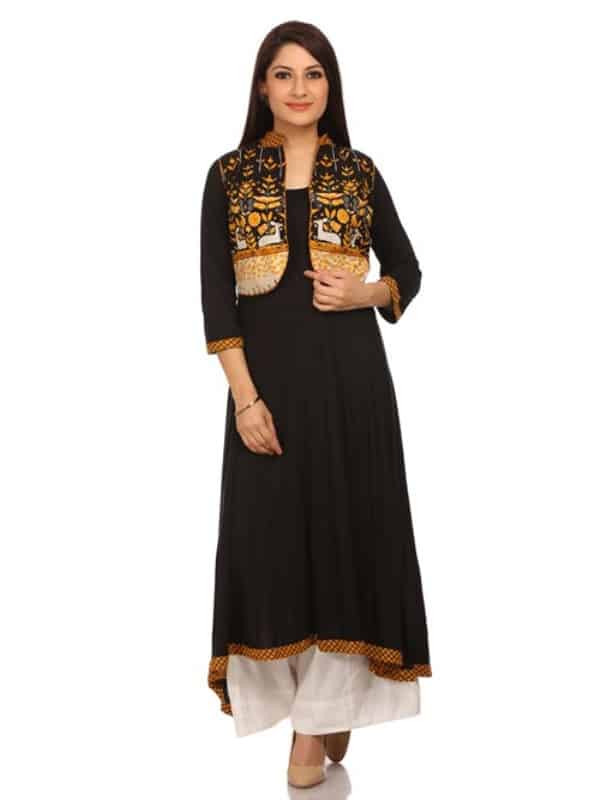 5. Asymmetric Kurta, Pair it with Churidar: This one is a personal favourite of mine. There are various types of Asymmetric Kurtas available with different length and style. Pair them with small to medium size heels always. If you want to look tall, you should try this type of Kurtas.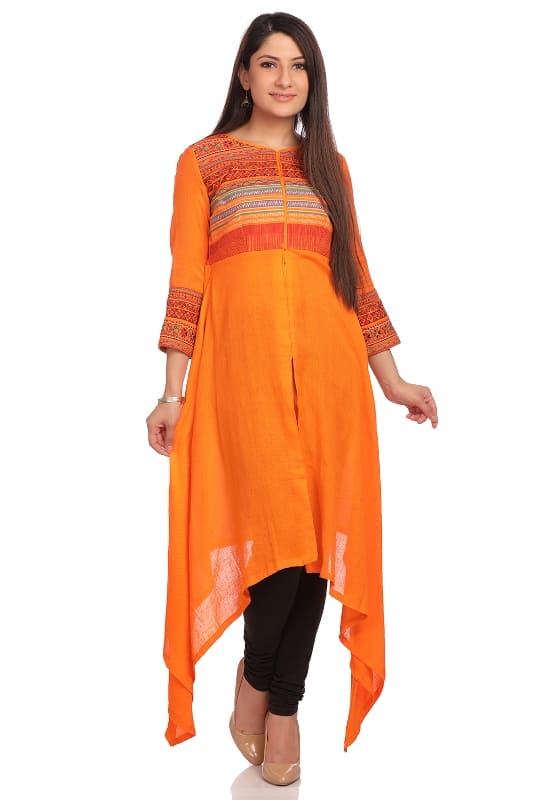 6. Semi Anarkali Kurta: Because we are talking about office wear today, I will not advise you to wear full Anarkali Kurtas at the office. However, you can surely try Semi Anarkali Kurta with medium flair at the office. Like the one you see in the picture below.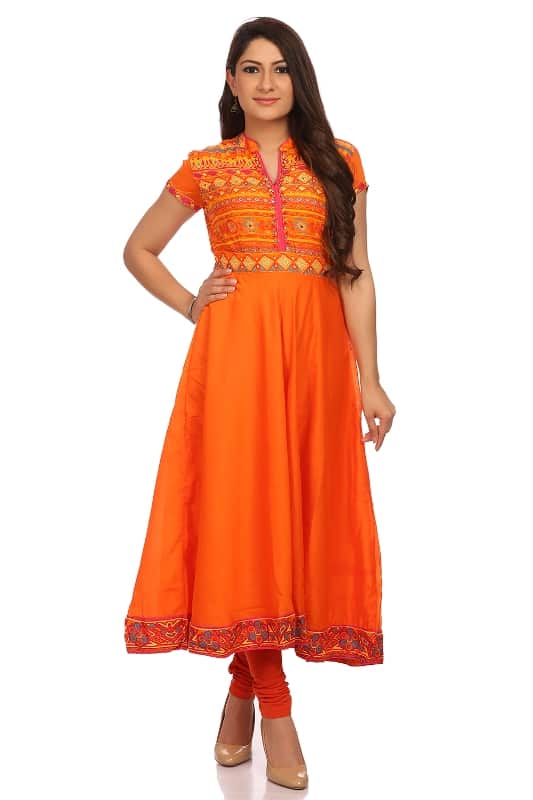 7. Kurta with Palazzo Pants: This was probably the biggest ethnic wear trend of Year 2016 and for me, most comfortable one too 😉 You can try different types of Kurtas with Palazzo Pants, depending upon your body shape and height. I love pairing short (below waist) Kurta with Palazzo Pants. You can also pair Knee Length and Below Knee Length Kurta with Palazzo Pants. Try different prints and patterns always.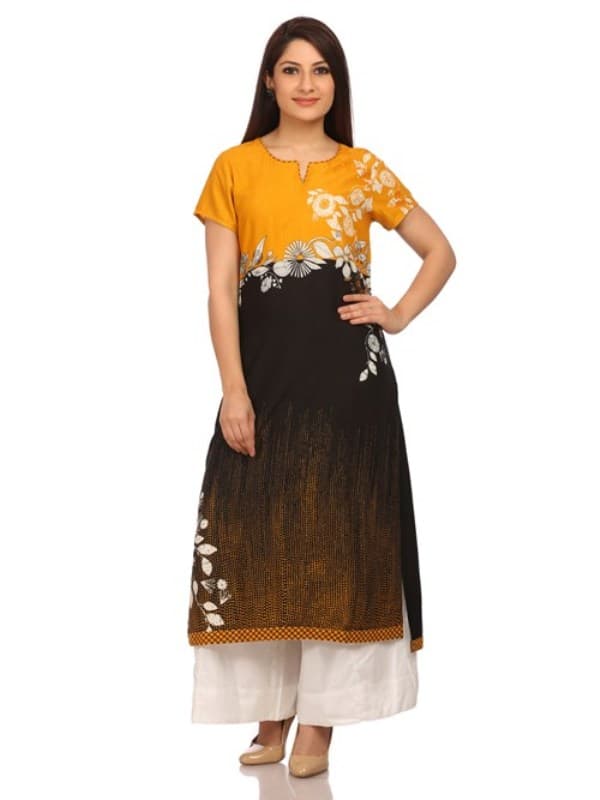 8. Short Kurta with Pants: This is another comfortable Kurta that you must try if you have long working hours. You can pick any short Kurta of your choice and pair with your denim jeans or cotton pants of your choice. For me, this is my on the go look! I have 3 short Kurtas from BIBA which I like the most. Whenever I can't pick anything else, these short Kurtas with Denim saves my day 😉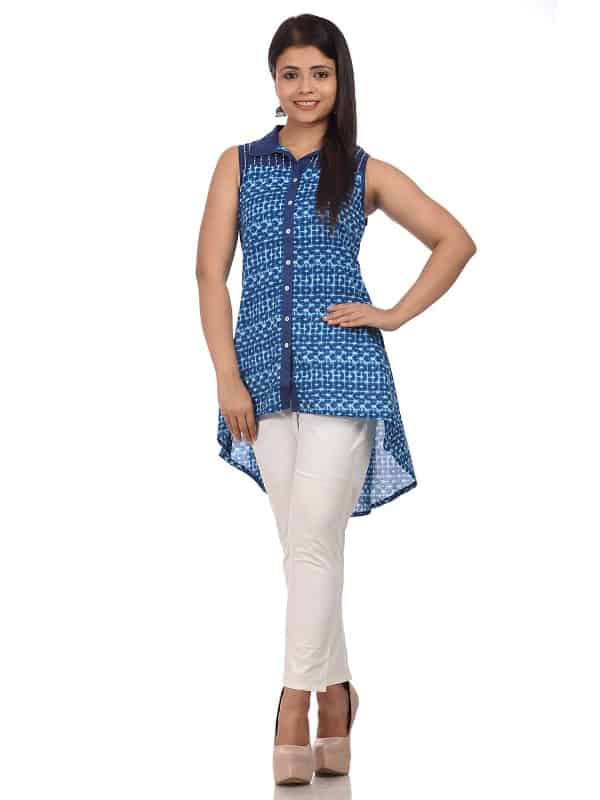 So that was all from my end. Hope you enjoyed these post. Do you have any other types of Kurtas which you would like to share with all of us? Do share in comments below.
Until next time..
Stay trendy & stylish my dearies.. xoxo…