Hi Beauties! Hope you are rocking! Instead of making January Empty Post, This month I decided to make "my favorites post". Through this post, I will show you what I have used in January Month. Few products are about to empty and few others are half empty, but I am going to review each; one after the other. Let's see what I am using and what I like this month!
My Favorites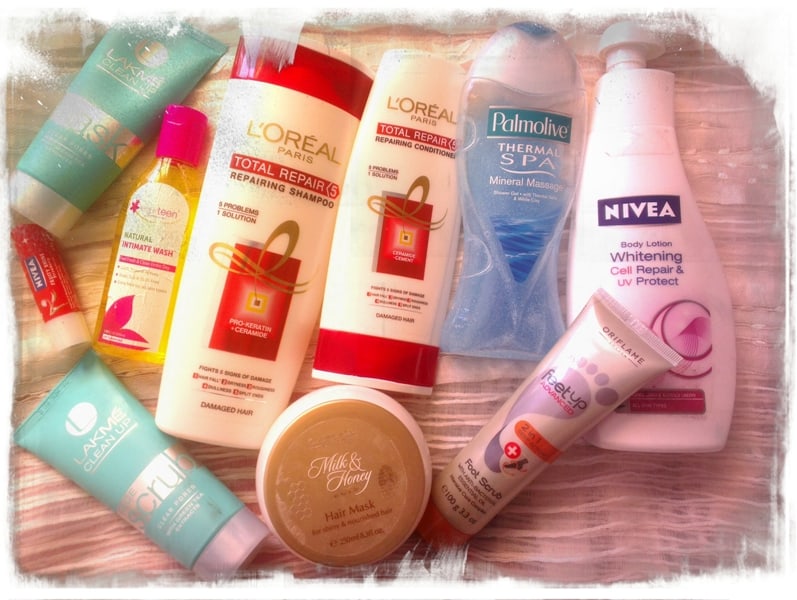 Skincare Products
Ok, here is a fact about me, that I am more of a skincare person and I love experimenting with my skincare routine always. Few girls are more in to makeup, others are in Hair care like the same, and I am always a skincare person. So that way you will see me experimenting with skincare products a lot.
My Daily Skincare Routine Includes:
Just Herbs Herbal Nourishing Massage Cream for my Face
Nivea Cell Repair & UV Protect Body Lotion
Nivea Fruty Shine Lip Balm – Strawberry
Lakme Clean Up Face Scrub Clear Pores
Lakme Clean Up Face Mask Clear Pores
Oriflame Feet-Up Advanced Foot Scrub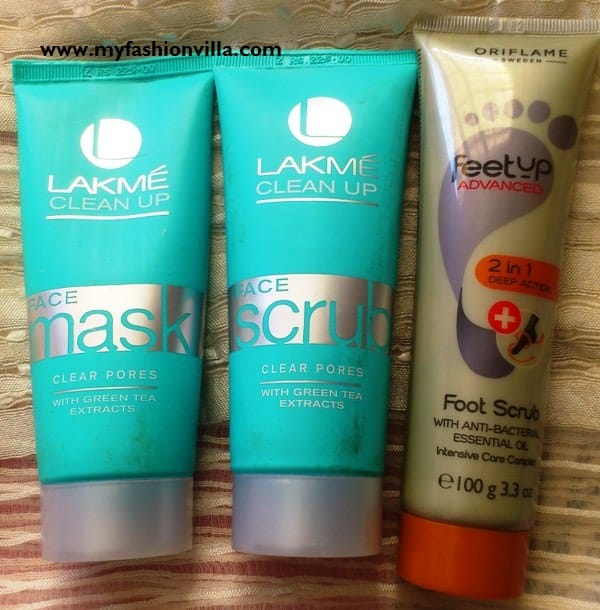 Bath Care Products
As I am Shower Gel Lover, I love experimenting with Shower Gels a lot. I never repeat my shower gel (umm Yea mostly not!) unless I am in love with some shower gel that I want to use repetitively! So here are my bath care products.
My Bath Care Products Include
Palmolive Thermal Spa Mineral Massage Shower Gel
Everteen Natural Intimate Wash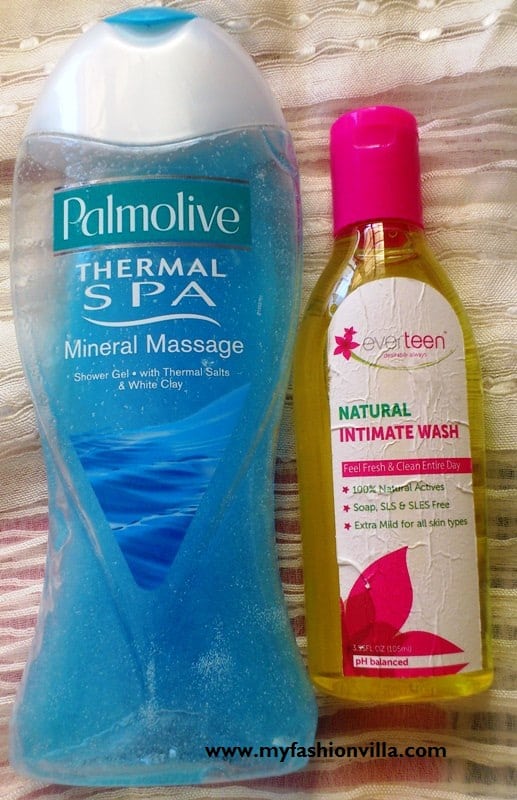 Hair Care Products
When it comes to hair care, I don't do many experiments. I don't know why, but I always feel like not experimenting with hair care.  However I am always fond of using good hair mask at least once in a week and I recommend the same to all. It is like extra care step for our hair that we should always do. So,
My Hair Care Products Include
L'oreal Paris Total Repair (5) Shampoo
L'oreal Paris Total Repair (5) Conditioner
Oriflame Milk & Honey Hair Mask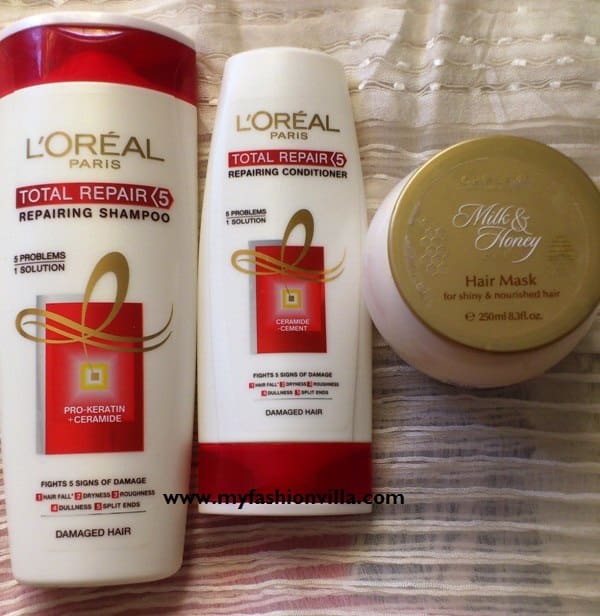 So these were my favorite products from January Month. Some of them I liked a lot, and rest were OK Ok, I will review each one soon.
Hope You Liked My Post, Let me know what are you using right now? Especially what you really liked and recommend to others? Share with all of us, because sharing is always caring!! Right??
So Do comment and share your favorites!
Till Then,
Have Healthy Life and Stay Stylish Always!!
Hugs!