Hi, lovelies!!
It's a very special day for us as we turn 9 today. Yes, MyFashionVilla blog turns 9 today and while checking the blog, I just noticed we also completed 500 Blogposts 🙂 I can not do this alone. Your tremendous love, checking for new posts, asking me about new posts from time to time, asking for product suggestions, and a lot more works like fuel to me.
If you are reading this, you are the reason why myfashionvilla continues creating new content 🙂 Heartfelt Thank You.
Happy Birthday to MFV 🙂
Now, today's post is going to be really fun and useful 😀 Yes, you read that right: DIY (Do It Yourself) Temporary Hair Highlighting without Hair Dye.  Many people are afraid of dying their hair because it can damage the quality and texture of hair permanently. The hair coloring includes beaching and dying after which you have to compulsorily visit the salon for post coloring steps and care. And if you don't strictly follow the post-hair color steps, you would probably end up destroying your natural hair. And we here to save your hair, money and efforts! Let us start this fun DIY hair highlighting activity!
Things you'll need for this DIY:
Eye shadow (non-liquid)-color of your choice.
Hair spray/ serum
Hair straightner/curler (Optional)
Yeah, that's it!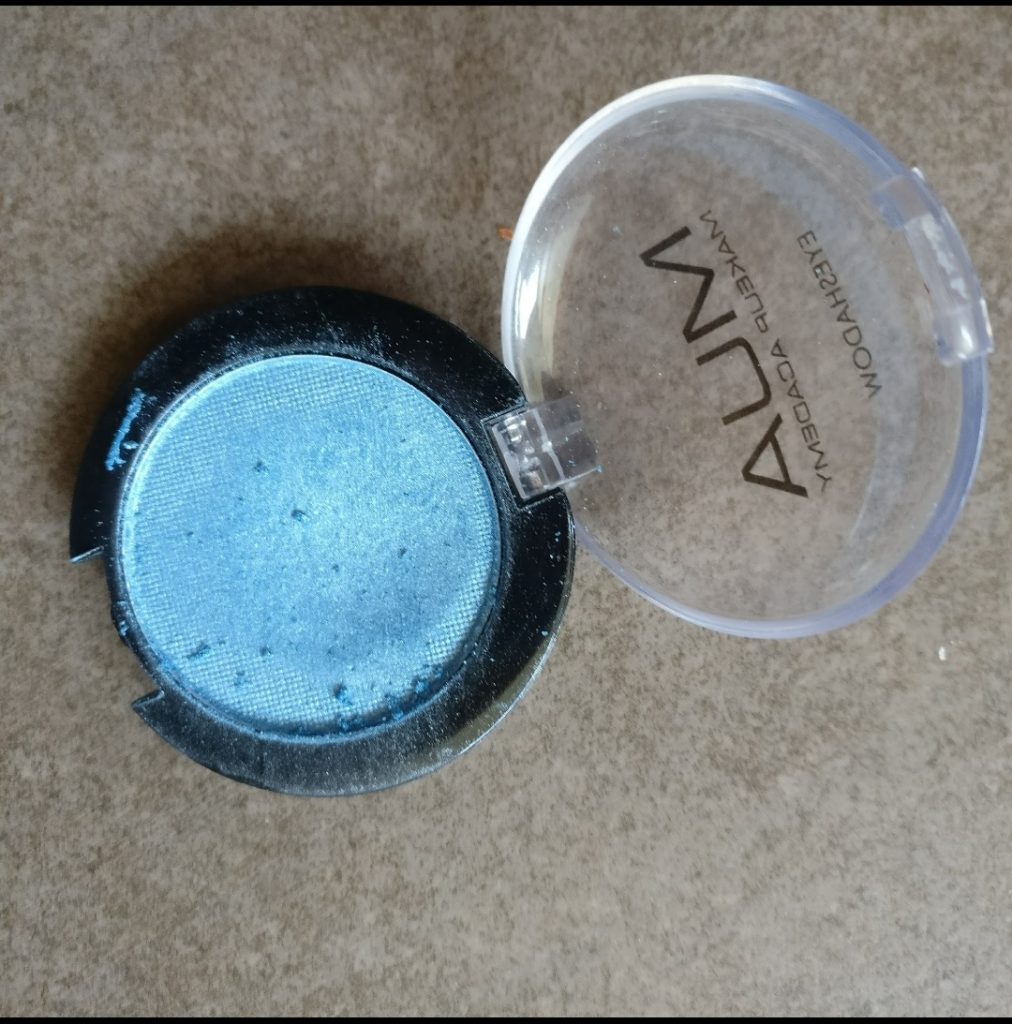 Now for the Eye Shadow color, you can pick any color, which you think, you don't use much. For me, I have an eye shadow by MUA which was gifted and I feel, its lasting power is not that good. Whenever I have applied, after an hour, I see just shimmer & no color. So I am really not happy with this eye shadow.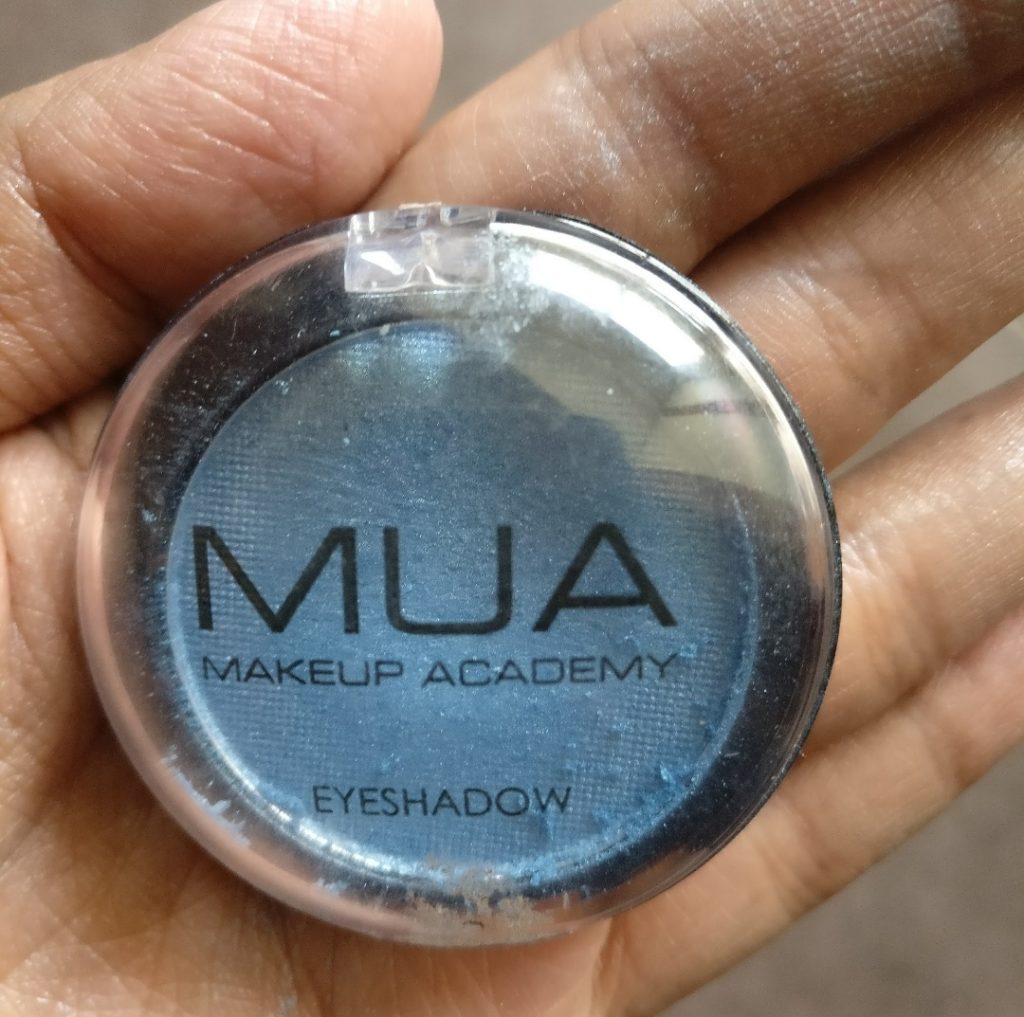 But I don't want to throw it away either! So I use it as a Temporary Hair Highlighter 🙂
Now, let us start the quick process:
Step by step guide to Temporary Hair Highlighting at home
Apply a bit of serum to your hair
Take out a small section of hair (which you want to highlight).
Take your eye shadow and slowly press it against the hair.
Now, glide it down till the ends.
Repeat the process if you still want the color to be intense.
To lock the color, apply a bit of serum or use a hair spray.
Tadddddaaaa! You are done.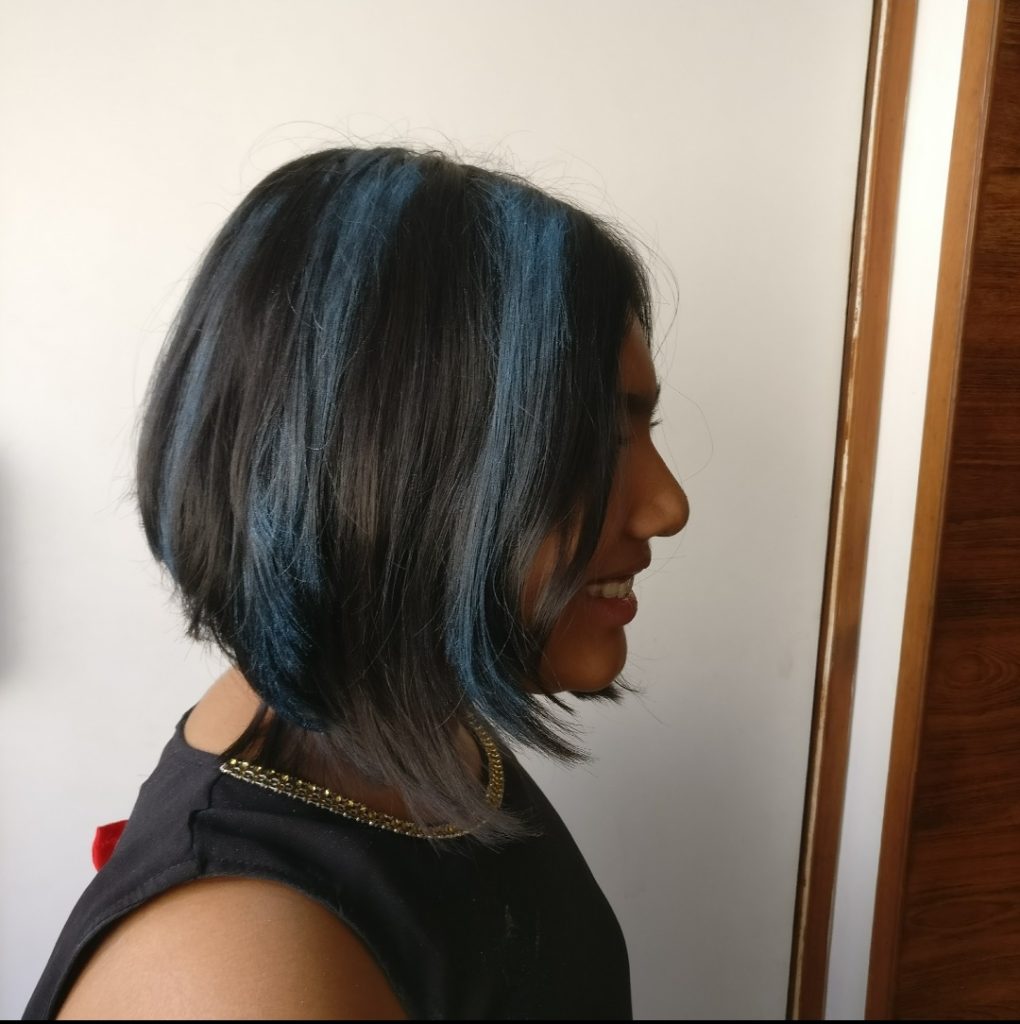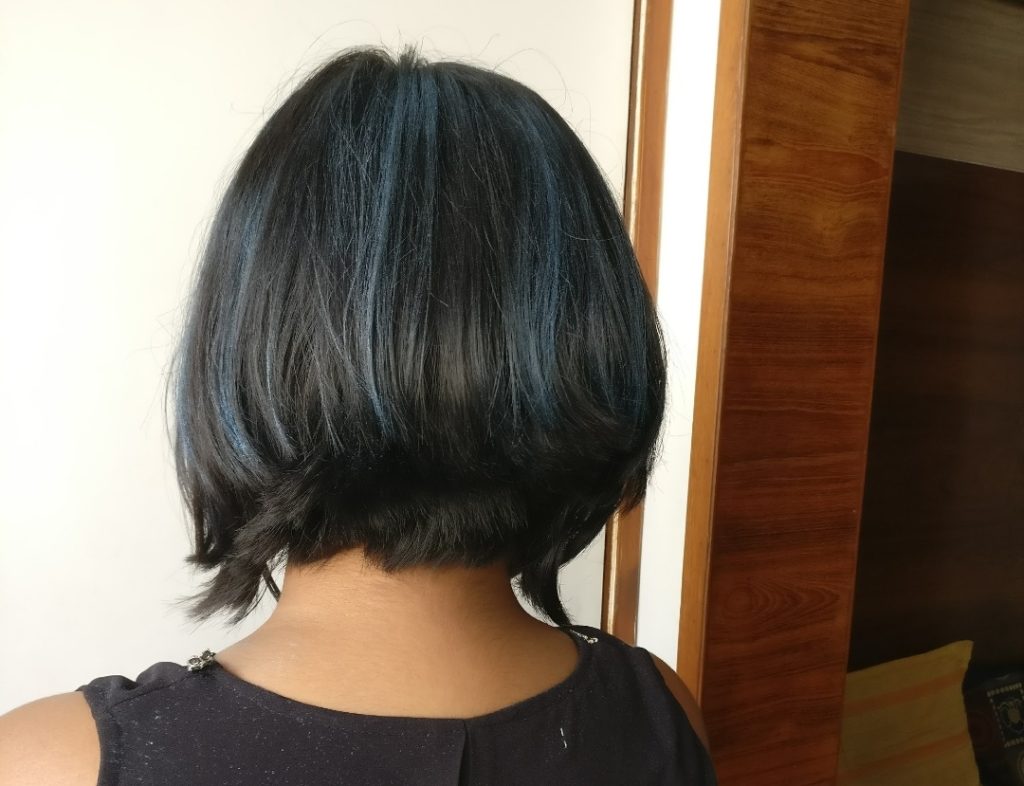 NOTE: if you don't have solid eye shadow, then take some shadow powder on your fingers and slide it down your hair.
You can use different eye shadows to make your hair look "rainbow-inspired". This process can be done with the help of colorful chalks too but make sure you're not allergic to them. And the "hair chalk kits" are available online but are too expensive! So, why waste money when we have our own eye shadow? 😉
Removal:
This color would last till 3-4 hours and would be perfectly gone after a hair wash. Further, it would not leave any color, bad odor or roughness in your hair. So, relax! J
Temporary Highlight v/s Permanent highlight
While talking about temporary hair highlighting, I would like to share a few of its plus points which are absent in the case of permanent highlighting:
Firstly, it doesn't contain too many chemicals. No doubt eye shadows too have chemicals in them but pretty lesser than a hair dye or bleach.
It is damage-free! Whereas bleaching can lead to split ends, roughness, hair fall and "broom-like texture" of your hair.
Doesn't require any "extra care". In case of permanent highlighting, you have to attend 3-5 hair sittings post coloring.
Saves your time. It requires a lot of patience when you go for permanent hair coloring.
Saves your pocket😉 You don't need to spend thousands, just an eye shadow and serum can do wonders!
EASY! Yeah you can do it anytime, anywhere! It would hardly require 10 minutes.
Easy removal. Just a good hair wash would wash off the color of your hair and wouldn't even affect your hair texture.
Yeah, you can make a small, cute highlight kit comprising of an eye shadow, serum/spray, and a hair straightener. If you have to go to a trip, then this small "Hair Highlight Kit" is your friend!
You can do various Experiments. Heard of Ombre style? YES! You can try that too by taking two different eye shadow colors and blending them on the hair. While this would cost you thousands for a permanent highlight.
So, what would you choose, Temporary or Permanent hair highlighting? Well, temporary hair coloring at home is more fun, ya?
Keep sharing such lovely, easy and clever DIY ideas with your friends!
Hope you people loved this post!
Stay tuned to myfashionvilla.com for such lovely upcoming posts!
Till then, stay curious, stay funky;)
HUGS!!!!!