Typically, when thinking of buying new clothes on a budget, they tend to steer towards buying the cheapest items possible.
However, this doesn't mean you'll be getting the best quality clothes, or that they'll necessarily fit well. Are cheap clothes honestly cheap if you find they fall apart after wearing them only a few times and then need replacements?
Purchasing clothes on a budget should not mean getting more clothes for less money, but perhaps just shopping more wisely. So, how do you buy great clothes on a budget?
Exclusive Tips for Buying Clothes On a Budget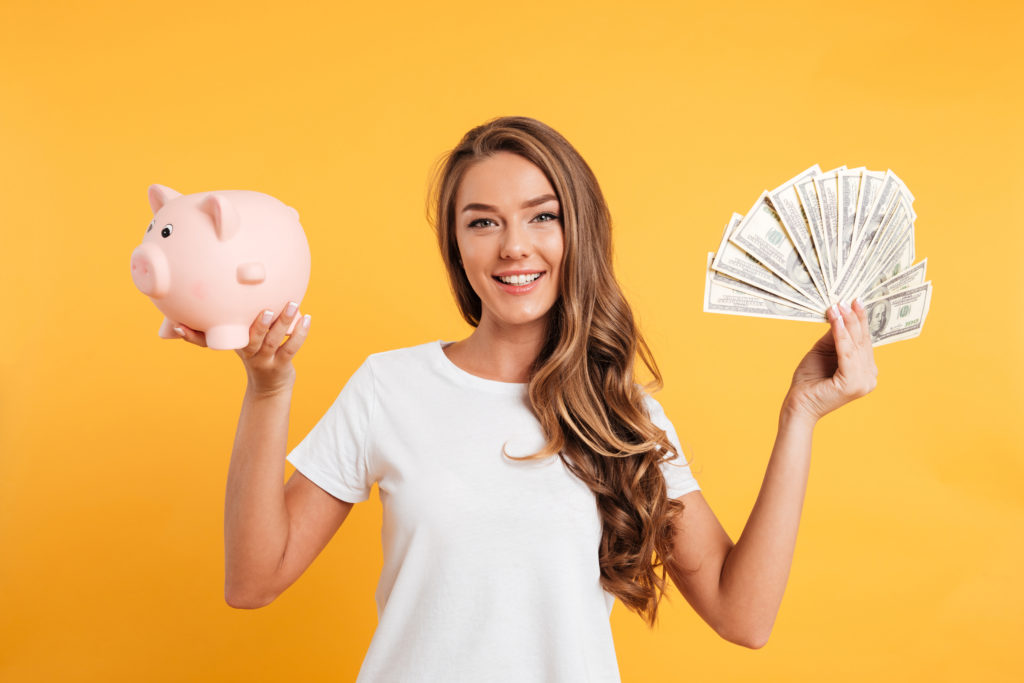 Always have a plan
Before you hit the shops, online or otherwise; you should make a plan.
Make a list of what you need and then what you would ideally like – keeping your focus on the things you really want and really need.
Next, you need to set yourself a budget and be strict with it. Don't be tempted to go over, especially if you know you can't afford all of the things you wanted. Keeping a strict focus to the money you are able & willing to spend is always a good habit, especially given the ease of picking up impulse purchases in the shops.
That is also why you need to make your list in priority order, so if you have already spent your budget after you've bought what you needed, then the other items can wait until another time.
Make informed purchases
Where and how you buy your clothes matters. If you are buying clothes that need to fit correctly, you're best to go to the shops rather than buying online. Shopping in person will give you the advantage of being able to see and feel the quality of clothing, but often online discounts are worth your time to consider.
Sizes are not universal between brands and when shopping online for clothes it's worthwhile knowing your exact sizes & reviewing their size charts, especially when online shopping.
When shopping online, it's worth checking if there are any reviews for the items you are interested in, even elsewhere on the internet, so that you can avoid any products that have any major issues and being disappointed.
Similarly, it's worth checking the reviews of the sites themselves – sometimes we can all leave it too late to find their customer service and returns policy is poor and find ourselves stuck with ill-fitting or poor-quality items.
Spend or save
There are times when you should spend more on clothing and times when you can shop based on price. For your basic clothing items that you'll be wearing and washing frequently, you should spend a little more on them, for the longevity of quality clothing. Quality basics are going to last longer and often cost you less in the longer term.
Fashionable accessories that you may only wear a few times, probably don't need to be so expensive, unless you are planning to resell them in the near future to reduce the overall spending.
Although, arguably buying items that are only fashionable in the short term could be considered unnecessary and wasteful for your purse and for the planet on the whole.
Where to shop online
If you are shopping online, then you may like to save money without compromising on quality. So, how can you do that? There are buy now, pay later options such as catalogues with credit.
Conversely, you can seek out some alternative places to shop for fashion that doesn't cost the earth too. There are lots of online vintage shops, social media marketplaces & even charity shops, where you can find bargains.
There are also websites such as Etsy and Poshmark, where you can source good quality second-hand clothes including some of the best designer labels.
When to shop online
These days with the variety of different clothes retailers having an online presence, you are spoilt for choice – but sometimes it is best to do your research on a shop for when they offer their sales. Whether it be a seasonal, clearance of old stock or even part of their closing down – there are all kinds of occasions for retailers to be offering discounts.
Oftentimes large sales can be spotted on discount & offer tracking websites – which will also give you an idea of their annual sales too.
You may also like to read: 3 reasons why you should buy clothes from a top clothing brand?
With this information, you can plan ahead when to make a purchase from them & the trends they follow for when they offer discounts on their items.