There are very few fashion designers out there who have the distinction of being called a Princess like Diane von Furstenberg, and even though she has since divorced Prince Egon von Furstenberg, she has remained a memorable name for this reason alone. But there is more to the glamorous Diane von Furstenberg than her past with the German princely house, and her contributions to fashion have been widely celebrated.
Born to Romanian-born Leon Halfin and Greek-born Holocaust survivor Liliane Nahmias, Diane has said that her outlook on life has been largely affected by her mother's circumstances, as a mere 18 months before she was born, her mother had been in the Auschwitz concentration camp. Her mother taught her that "Fear is not an option," and after years of working for fashion photographers and textile manufacturers, Diane ventured into designing women's clothes in 1970. It wasn't until the release of her iconic jersey wrap dress that she truly made a name for herself though, and the dress has since become one of her most iconic designs.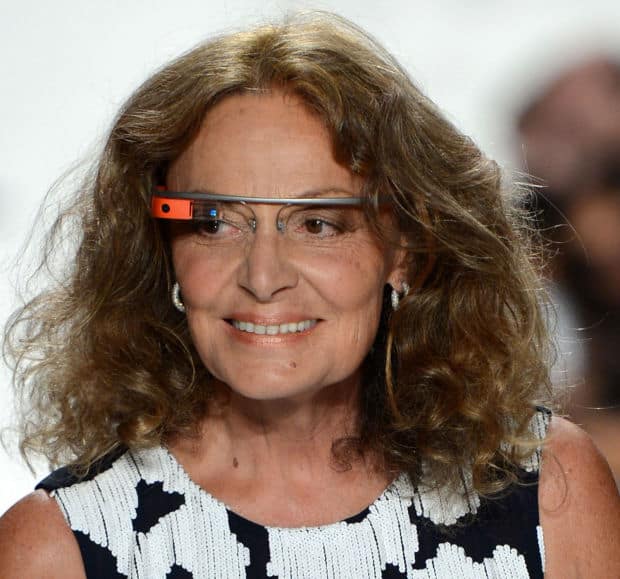 The jersey wrap dress has become so iconic, in fact, that an example now sits in the prestigious Costume Institute of the Metropolitan Museum of Art, and while Diane has since ventured into creating other designs and even launching a cosmetics and fragrance line, she remains widely known for her beautiful dresses. "First crafted in 1974, the dress has [taken] the industry by storm, worn by socialites to politicians to students," says fashion aggregator Lyst. "Fusing together modern design with undeniable elegance, color and eye-catching patterns, a DVF dress highlights a woman's best attributes."
Her understanding of the feminine physique is one of the biggest contributing factors to her success, and even when she re-launched her brand and her iconic wrap dress in 1997, it still proved to be a monumental hit. Over four decades since she began her fashion journey, she is now among the most decorated fashion designers on the planet, receiving a lifetime achievement award from the Council of Fashion Designers of America in 2005, and earlier this year, Time Magazine named her as an icon in the prestigious Time 100 Most Influential People in the World.
So that was all about Diane von Furstenberg; Such a powerful woman she is. Hope you enjoyed the video as well 🙂
Share your views at [email protected] or comment below 🙂
Until Text Time..
Lots of Love, Light and Shine 🙂
xo