There are thousands of Skincare, Makeup & Hair care products available in the market. Each cosmetic product is bound to have ingredient list mentioned over the packaging. But how many times we understand Cosmetic Ingredients & Terminology and pick the right product?
Honestly, most of us never pay attention to what Ingredients are mentioned in our products? even though we know that the result always depends on how good are the Cosmetic Ingredients and they are suitable for our skin type and hair type or not?
Why to know Cosmetic Ingredients?
If we expect the product to work for our skin or hair, we must ensure, we are picking the right skincare, hair care or makeup product with the ingredients suitable for our skin, isn't it? Most of the time, we blame the brand or the product when we do not get the desired result!! but believe it or not, we haven't bothered to understand the Cosmetic Ingredients and Cosmetic Terminology yet! When we spend money on any cosmetic product, we must know, which ingredients are used? Whether they are good and required for your skin and hair or not?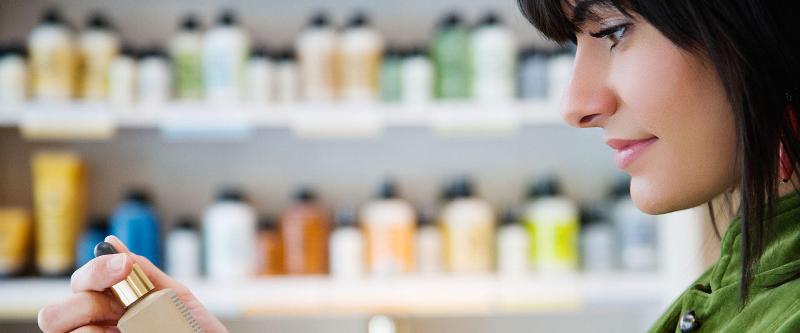 So, this is my try to make you understand essential Ingredient names mentioned in most of the cosmetic products. We call it Glossary of Cosmetics too. These Cosmetic Terms are very essential, popular and widely used. Before you pick any skin care or hair care product, you must know these Cosmetic Ingredients & Terminology for sure.
It is time to educate our self 🙂 Hope you find the post helpful 🙂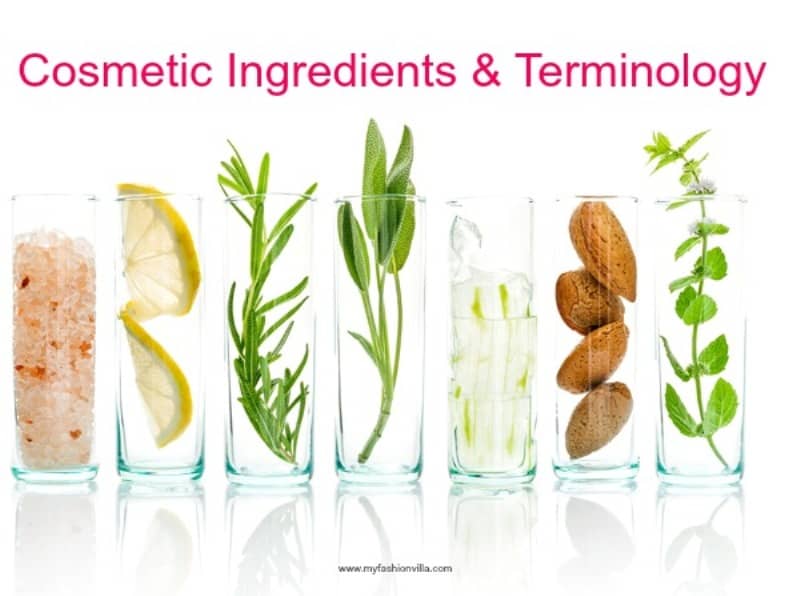 Cosmetic Ingredients & Terminology
MINERAL OIL
It is one of the most common Ingredient we usually found in Hair-oils, Facial Serums, Hair Serums, Face creams and other skin care, hair care & makeup product. You must know that Mineral Oil is nothing but a petroleum product derived and is a cheap lubricant. It is non-sticky oil, thus products which claim non-sticky application may contain Mineral Oil. Some experts believe that Mineral Oil can cause Cancer as well, but there is no strong evidence for the same. However, being just a cheap lubricant, it does nothing good for your skin and hair as well, however, it may clog pores. Then why brands use Mineral Oil as an Ingredient? Of course to make products affordable (Because Mineral Oil is cheap, can be found in large quantity while spending too less) and to give you Non-Sticky feel!
My Advice would be: Avoid Products which contain Mineral Oil because it does nothing good to your skin and hair.
ALPHA-HYDROXY ACIDS
These slough off dead skin cells to reveal smoother, younger-looking skin underneath.
ANTIOXIDANTS
Ingredients like vitamin C, A and E, green tea, copper Grape-seed and kinetin help skin by neutralizing molecules called free radicals that destroy skin cells.
AQUA
Normally the number-one product on ingredient listings, it's plain water and it's vital for healthy skin.
BETA-HYDROXY ACIDS
These work in the same way as alpha-hydroxy acids but are less irritating to the skin; the most common one used is Salicylic Acid, which also fights bacteria on the skin.
BOTANICALS
Ingredients from a natural source (normally plants) believed to have healing properties or regenerating powers on the skin – common ones include Aloevera, Gingko, and Ginseng.
COENZYME Q10
A nutrient found in every cell of our body, this is also a good wrinkle-buster.
EMOLLIENTS
Found in moisturizers, this helps to protect the skin by reinforcing the moisture barrier in the lower layer of the skin.
ESSENTIAL OILS
Most commonly used in aromatherapy these are plant oils used to scent products but also as ingredients lavender is commonly used in skin creams as it soothes irritation. If you are pregnant or epileptic, check with your doctor before using these.
HUMECTANTS
A friend of the emollient, these attract moisture to the skin from the air.
HYPOALLERGENICS
Ingredients are shown to be least likely to cause allergic reactions.
LIPOSOMES
These aren't ingredients but ways to deliver ingredients like vitamins deeper into the skin.
MATTIFYERS
Ingredients like witch hazel or cornstarch that soak up oil on the skin.
NON-COMEDOGENICS
Ingredients are shown to be less likely to block pores. So if you have blocked pores and if you have Acne Prone Skin, Look for Non-Comedogenic products for Skincare.
Helpful Post: BEST FACE WASH IN INDIA FOR OILY ACNE PRONE SKIN WITH PIMPLES
RETINOLS
Another word for products made from vitamin A, these are powerful antioxidants and some (the prescription only Retin A and Retinova) have been shown to dramatically reduce skin damage from ultraviolet rays.
SUN PROTECTION FACTORS
The most important ingredient in any skin care product, they screen out harmful and aging ultraviolet rays. Look for products with at least SPF30 for good sun protection. If you are choosing a Sunscreen lotion or a cream specifically; to protect your skin from both UVA and UVB sun rays, choose sun screen with SPF 30 at least along with PA++.
Know everything about choosing the right Sunscreen with appropriate SPF, UVA, UVB & PA++ and Top 10 Sun Screen Available in India
Also we have reviewed some of our favorite Sunscreen Lotions and Creams here:
AMWAY ATTITUDE SUN SCREEN CREAM SPF30 PA+++ REVIEW
TBC BY NATURE ORGANIC SUNBLOCK SUNSCREEN CREAM SPF 30+ REVIEW
Hope this post will help you 🙂 If you have any post suggestion that you want me to write about, please connect with me on Facebook, Instagram or email me at [email protected]
Always in Gratitude to have you all, and I mean it 🙂
Warm Hugs!