FDCI ANNOUNCES THE SHOW SCHEDULE & LIST OF DESIGNERS PARTICIPATING IN THE 30TH EDITION OF AIFW SS'18 The Fashion Design Council of India (FDCI) announced the show schedule and list of designers for the 30th Edition of the Amazon India Fashion Week in association with Nexa Spring-Summer 2018. The five-day event will be held from October 11-15 at NSIC Grounds, New Delhi.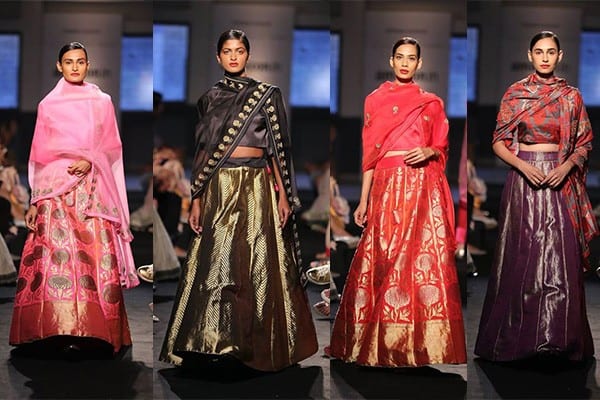 Almost 100 designers will present their ingenious creations on the runway and exhibit area, marking the trends for the season through creative thinking and pushing the proverbial envelope.
However, this edition is special for many reasons and the foremost among them is that five veteran designers – Abraham & Thakore, Anju Modi, Ashish N Soni, JJ Valaya and Payal Jain are celebrating their 25th year in the industry. The FDCI will pay a tribute to their contribution by giving them a platform to celebrate this momentous occasion. The man known for his 3D embroideries, Suneet Varma, will celebrate 30 years in the design-o-sphere with Amazon India grand finale presentation.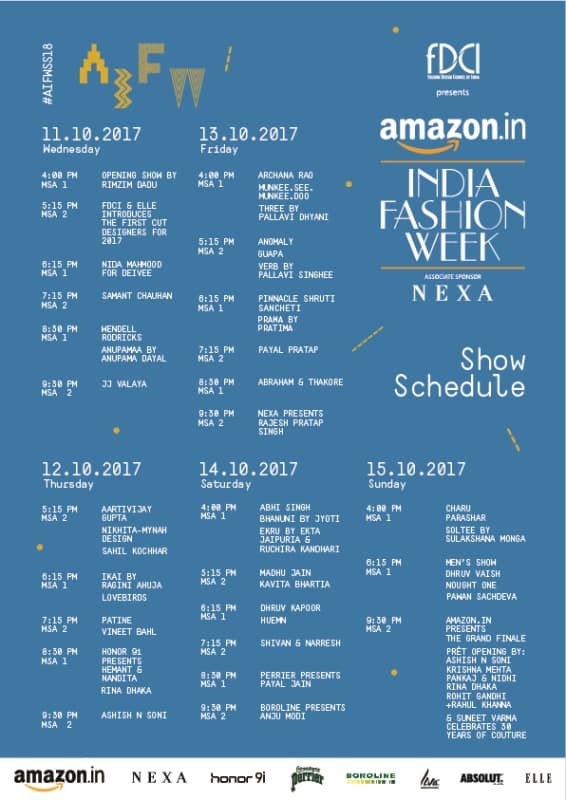 Announcing the schedule, Sunil Sethi, President, FDCI said, "We are celebrating many historic moments, this season, as it is the 30th edition of FDCI's India Fashion Week and it completes an important milestone. Fashion is an evolving sphere, but it has a fulcrum on which it rotates. And this nerve centre is the fashion industry's legends, who have contributed to its growth in more ways than one. This season, we salute them in our unique way."
For more updates about Amazon India Fashion Week SS18, keep checking this space.
xoxo!