Hello gorgeous people! I know you're already excited to read this post and share with your bride-to-be friend! 2018 has already influenced people with major trends of bridal jewellery, makeup, accessories, all thanks to some big-fat celeb weddings recently happened and its everywhere on entire social media and everybody is talking about who wore what!! Fun ya?
If you have read my previous posts specifically low key Hen Party Ideas, I mentioned that my sister is getting married on 10th February. And the day we decided the wedding day, I have my eyes kept on all sort of bridal trends 😉 I love it ya! I mean that's what I like to do.
Coming to this post, I was looking for some trendy yet elegant hair accessories for my sister Vaidehi. I checked the local market here in Ahmedabad, but I couldn't find much.
Then last week, I visited Mumbai for her wedding shopping and I found some really beautiful hair accessories there. Here are the pieces I bought for her.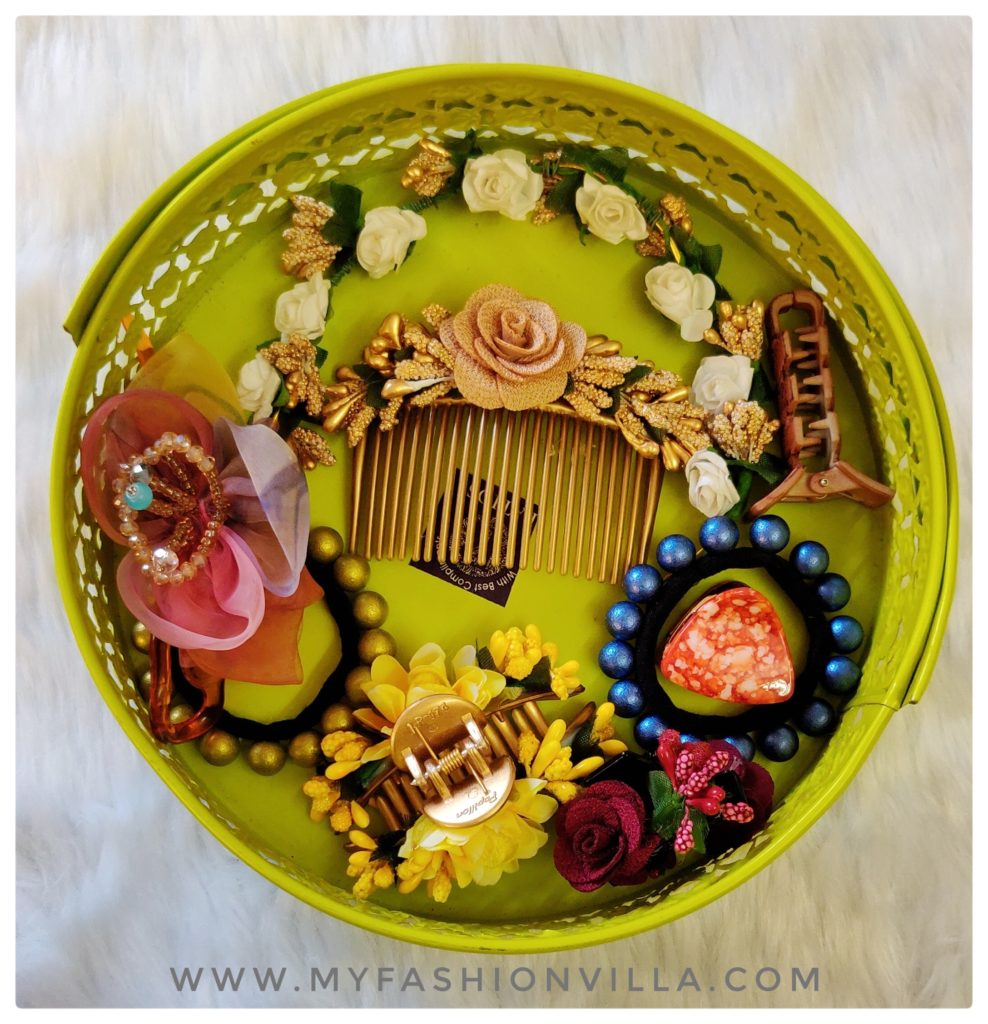 What are they? How to wear them? I have mentioned everything in this post. Also if you want to know about Most Trendy Hair Accessories for Bride-to-be in 2018, this post is for you, read ahead 🙂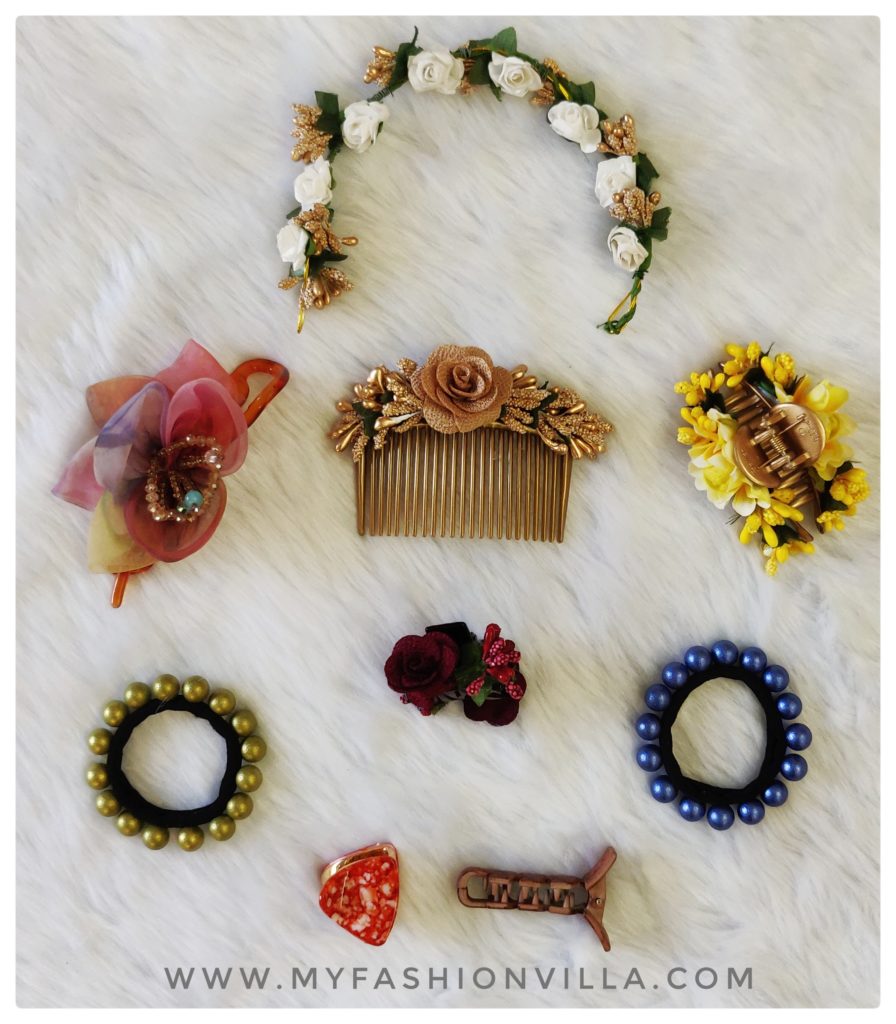 So, it's time to level up your game for hair accessories too! There are pre-wedding photo shoots and pre-wedding video shoots where the bride and groom dress their best and the location is mostly a beach, mountains or dreamy villas. The Indian wedding is treated as a festival and the craziness is way too high! For such a massive event, we would say, "pre-wedding shoot toh banta hai". So, to make sure your pre-wedding photos and videos are not less than any dream, you must dress up in the cutest way! To add that cuteness, we are here to share the most trendy hair accessories for pre-wedding shoot of bride-to-be! This is because most of the people don't include hair accessories for such event while in reality, these bridal hair accessories are Icing On The Cake!
Note: If you are not opting for the pre wedding, you will definately need these hair accessories for pre-wedding functions like Haldi, Mehendi and other rituals and pooja.
Here are Most Trendy Bridal Hair Accessories for Bride-to-be in 2018
Hair Combs
Bridal combs are nothing but those mini curved combs we use regularly to keep our hair in place. The difference is just that bridal combs are richly embellished with stones and crystals all over. These bridal combs glorify the look of your dark wavy hair. you can wear it with a hair bun, hair braid or with  messy fishtail braid.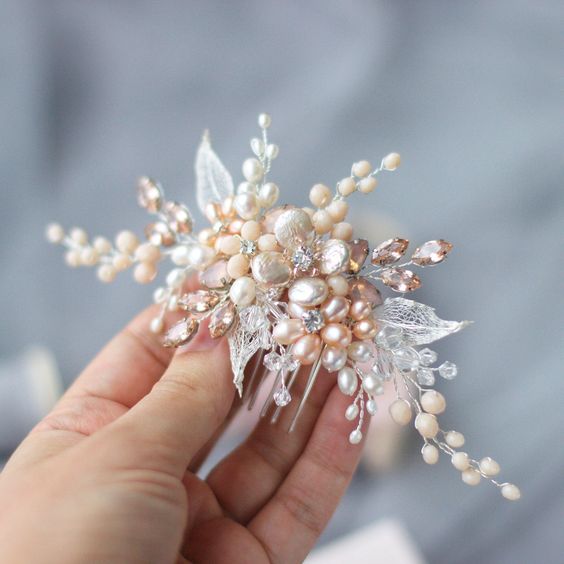 Bridal Hair Pins
The bridal hair pins are decorative pins with diamonds, flowers, leaves and vines. You must use multiple bridal hair pins in order to decorate your hair in a best way! If we talk about Indian traditional bridal hair pins, we can find many attractive ones with lots of colours and motifs. As per your costume, you get the choice to decide either to go for minimal bridal hair pins or heavy  bridal hair pins.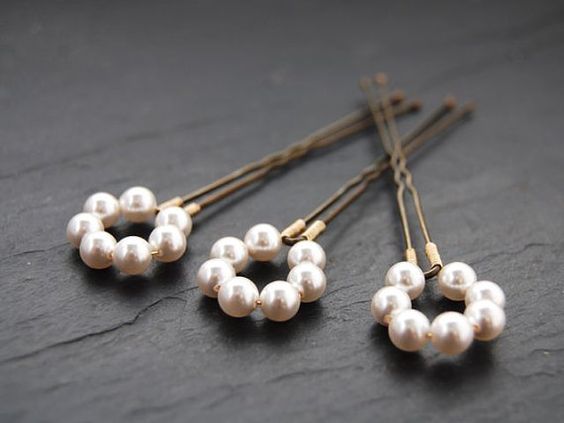 Bridal Mini Tiara
A bride-to-be can't complete her photo shoot without a head tiara. The bridal tiaras are indeed popular these days as bridal hair accessory. There are multiple designs, patterns, and sizes available in tiaras. Mini tiara is for those brides, who love simple and light accessories. These mini tiaras look amazing on women with smaller faces and dense hair.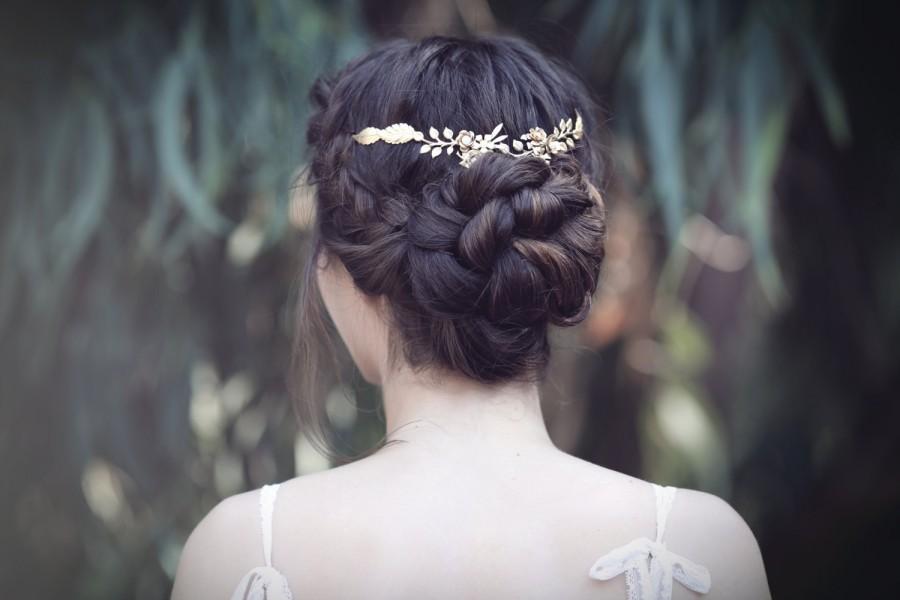 Chunky Maang Tikka
Who says maang tikkas are outdated? Well, maang tikkas have become the major bridal trend in 2018 after "Viruska" wedding and "sonam ki shaadi". The oversized maang tikka looks heavenly when worn with open messy hair. So, if are planning to go for Indo-western outfit for pre-wedding shoots, then don't forget to rock that "bridal maang tikka" like a goddess! The oversized maang tikka would look great even with western wear <3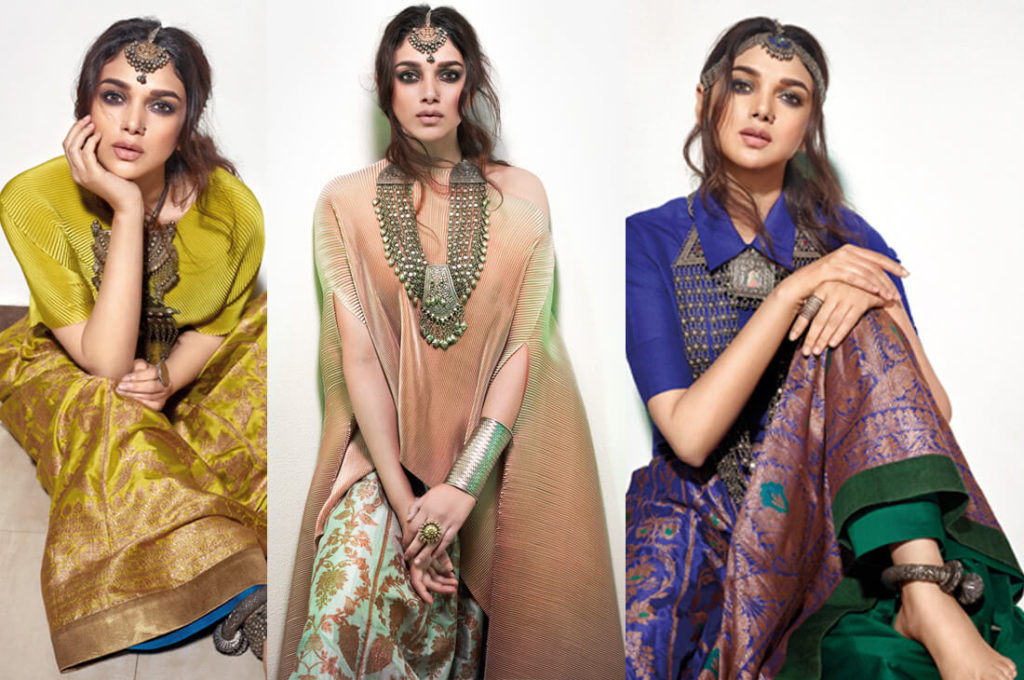 Bridal HeadBands
How can we miss "bridal headbands" for this list! The bridal headbands are usually worn on the top of the head or around the low hair bun. Just like we put "gajra" around the bun, we can put bridal headbands too. There are many pretty bridal headband styles like, floral headbands, beaded headbands, layered headbands and studded bridal headbands.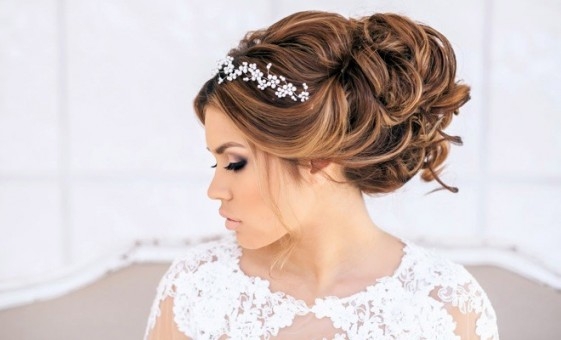 Bridal Hair Flowers
flowers are best option when it comes to wedding. Flowers depict freshness, happiness and sense of "new beginning". The bridal hair flowers can be attached with the help of a pin and even comb. You can choose the flowers you want like, rose, orchid, daisy or wild flowers. You can even choose some Indian style bridal hair flowers which look equally mesmerising!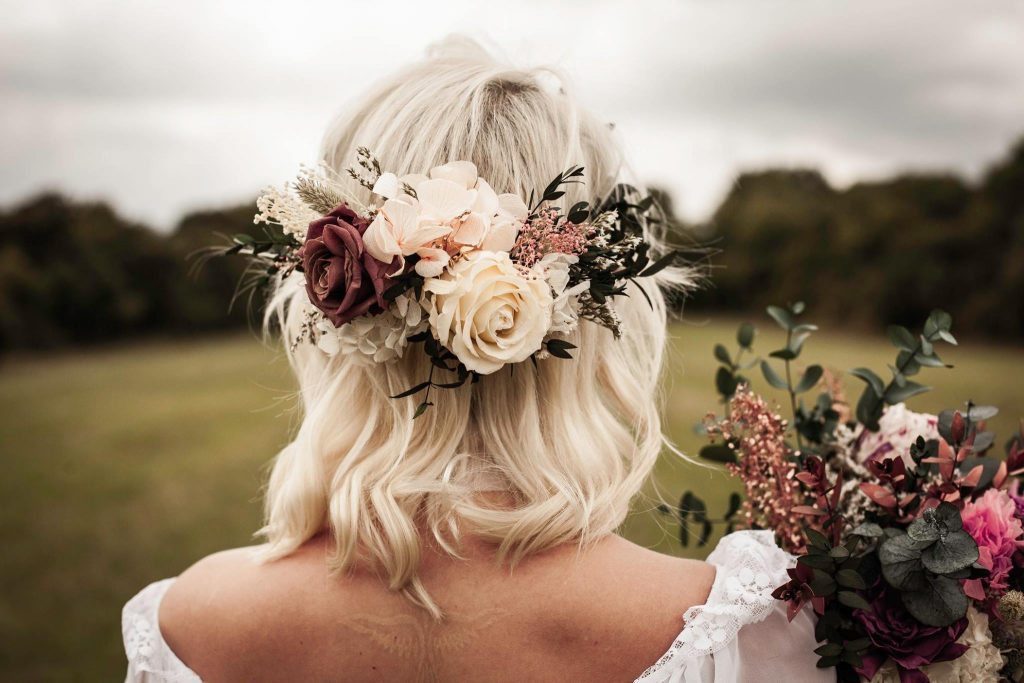 Crown Maang Tikka
Just as we talked about maang tikkas to be latest bridal jewellery trend, Crown Maang Tikka isn't any less. The crown maang tikkas give a royal and feminine touch to your look and enhance the face glow. The main body of maang tikka lies on the crown area of of head and a tikka is placed on forehead. There are gold, diamond, kundan crown maang tikkas available for indian "bride-to-be".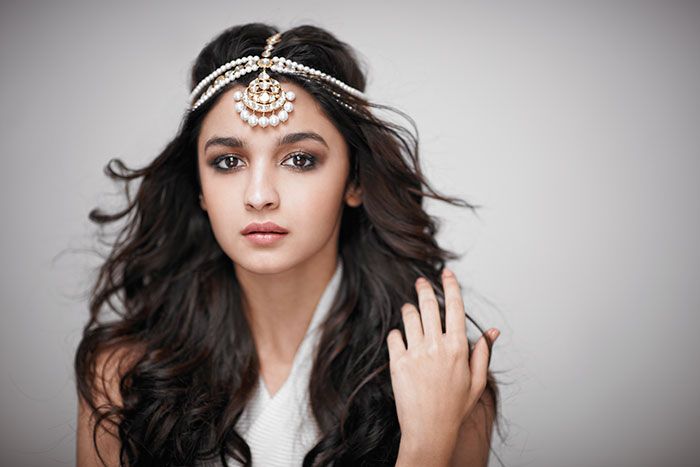 Bridal Hair Tiaras
Tiaras are a type of bridal hair accessory which would never go out of style. Bridal hair tiaras are being worn since many years but still are trendiest ones! Bridal hair tiaras are eaisest to carry whether you're wearing traditional or western outfit. Go ahead and rock the prettiest bridal tiara for your special day!<3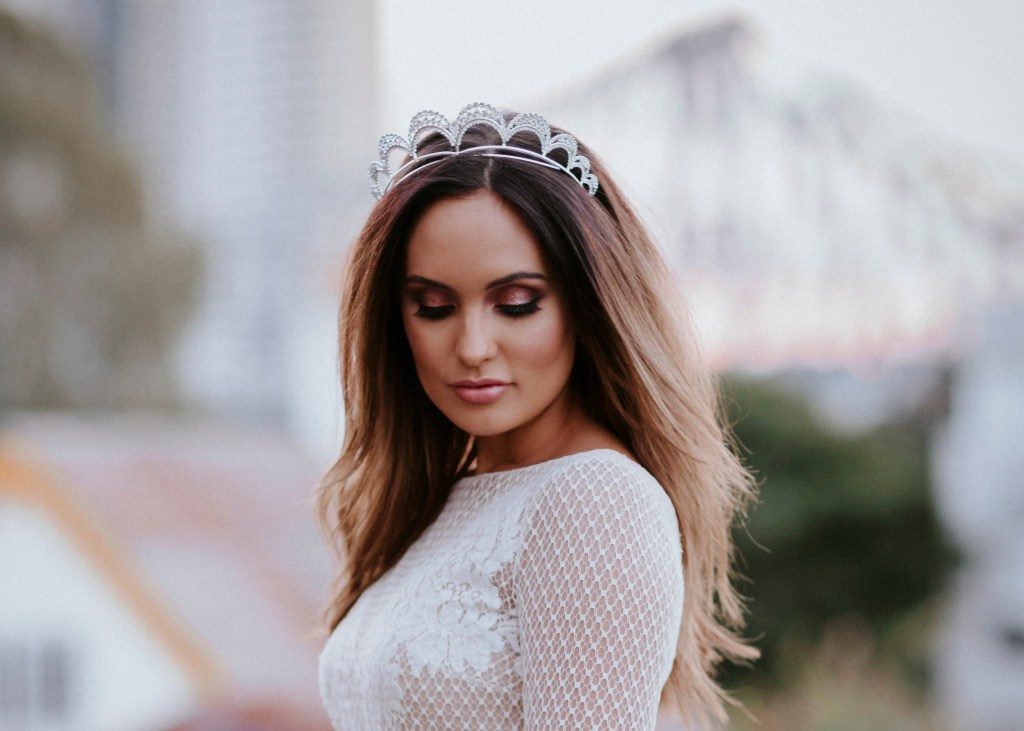 Bridal Hair Vines
The bridal hair vines are the single inter-twined floral branch which looks like a cute flowy hair accessory. These bridal hair vines are also available in many types like crystal hair vines, studded hair vines and rhinestone hair vines etc. It looks angle-like when worn on long dark wavy hair.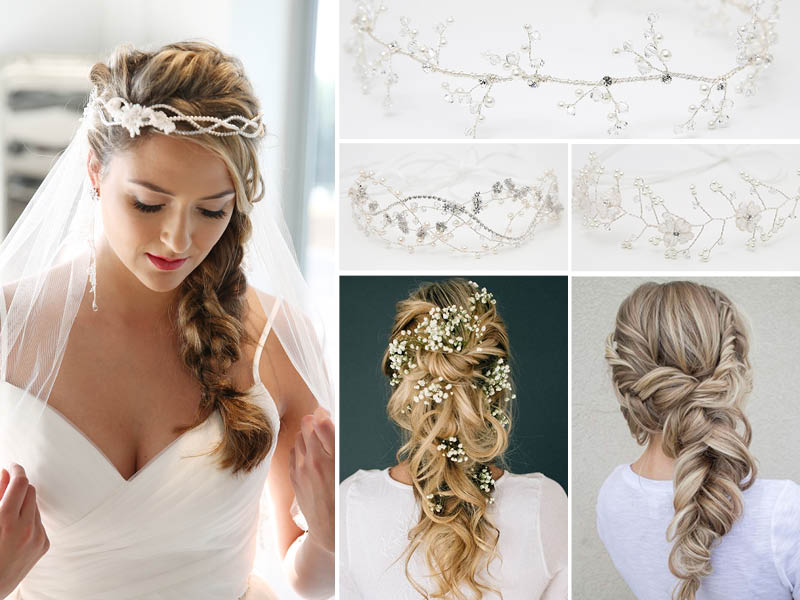 Brass forehead bands
Who would have thought that brass forehead bands would become the popular trend! The bridal brass forehead bands create an offbeat statement. These bands fit on our crown area, passing through the forehead. The bridal forehead bands come in plethora of designs like vine, floral, royal, designer, butterfly and many more.
Key tip- keep your makeup minimal with dewy finish to bring your bridal hair accessories in the spotlight!
We are sure you would include at least one of these trendiest bridal hair accessories for your special day! You can create many looks with the combination of these pretty hair accessories and different hairstyles<3  Tell us your favourite hair accessory in the comment section below!
Keep yourself updated with the bridal trends this season! There's lot more trendy stuff coming on MyFashionVilla, so stay tuned lovely peeps!
Love you all!
HUGS!!!!!