Hello gorgeous skinsiders… !! Skinsiders? Ok that what I call you if you are skincare enthusiastic like me 😀 Today I am reviewing one of the latest launches by Amway. It's the attitude Sun Screen Cream SPF30 PA+++. I am using it for two weeks now (every day) and I am ready to share my review. Before I move ahead with the review, a small confession here from my side.. I have started wearing Sun Screen after 25 :O but actually, it is late. With the harsh Sun loaded with UVA and UVB rays, now it is advisable to wear Sunscreen everyday no matter you are 17 or your 70; You work outside or you work inside the office; You are a male or a female; A Good Sub Screen is a must thing. Now coming to the Amway Attitude Sun Screen Cream Review….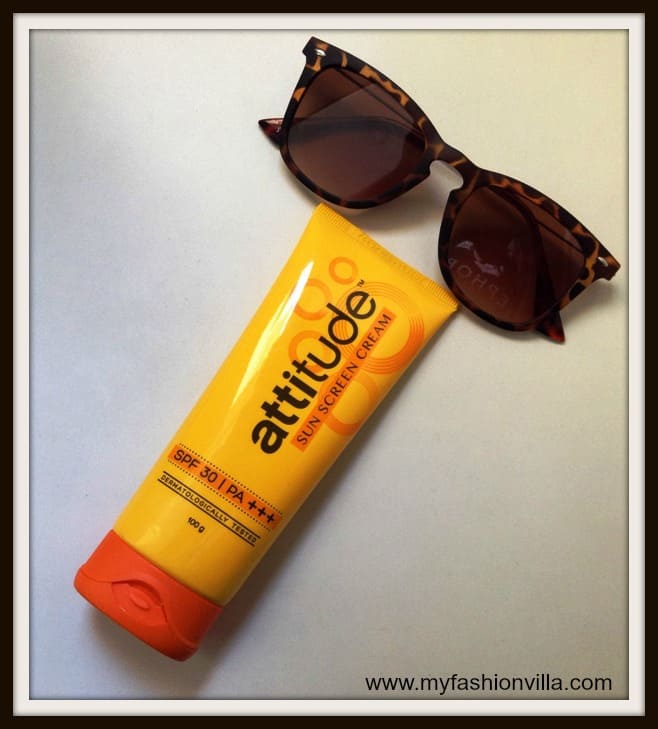 Amway Attitude Sun Screen Cream SPF30 PA+++
Quantity: 100 g
Price: Rs 449 (MRP)
[su_button url="https://amzn.to/2DWEmbH" target="blank" size="8″ center="yes" rel="nofollow" title="Check Price Here"]Check Price Here[/su_button]
Ingredients: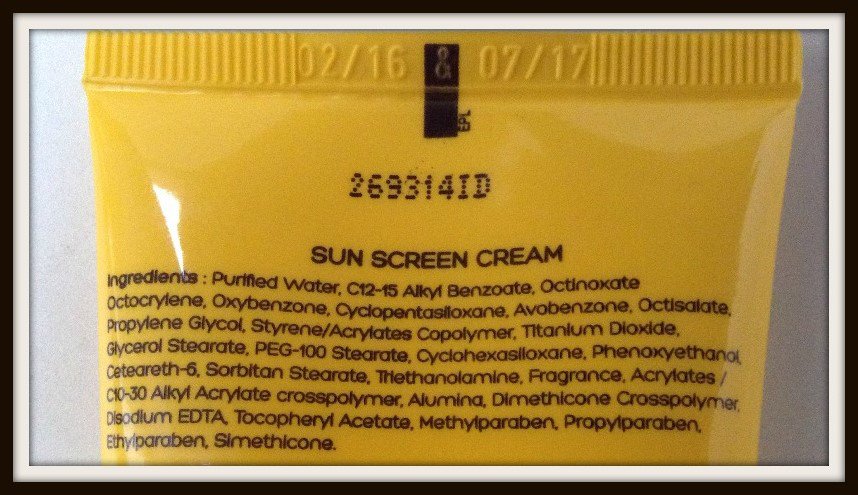 What is Special about it?
It is written on the packaging that it has active sunscreen agents & it also contains hollow sphere technology that enables grater SPF efficiency.
Cool. But What is SPF?
And What is the Difference Between SPF 30 and SPF 50?
SPF Stands for Sun Protection Factor. It is the parameters to understand how long the lotion or cream would protect your skin from UVB (Ultra Violet B) Sun Rays..!! Ok so SPF 30 is good? Yeah it is good because 30 (the number) don't stand for its efficiency to protect your skin, it shows how long you can rely on it. That way SPF 30 will give you protection for longer period of time than SPF 15, as simple as that. OK, so SPF 30 is good enough? It is good enough if you reapply it again after 2-3 hours. If we compare it with SPF 50, Probably it will require reapplication after 4-5 hours..!! Understood the difference between SPF 30 and SPF 50? There are other variants available too, like SPF 10 and SPF 15. When you wear SPF 10 or SPF 15, You need to reapply it sooner (may be every after an hour !) than SPF 30, SPF 50 and more.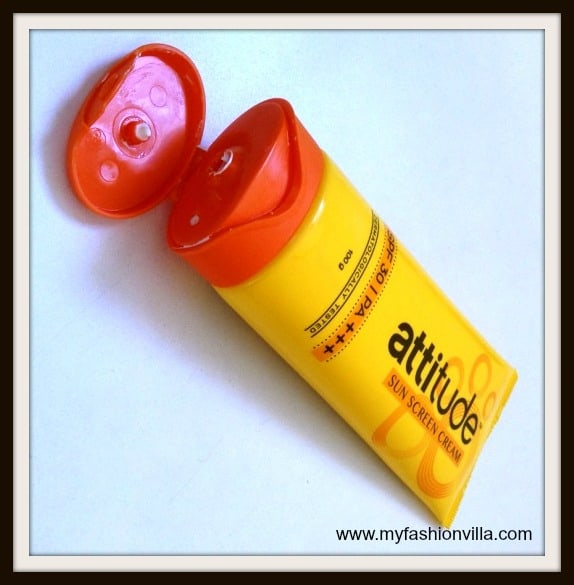 So Amway Attitude Sun Screen Cream has SPF 30. Good Enough.
But what is PA+++ Mentioned on the Packaging?
Earlier, as per the FDA, the cosmetic companies used to mention SPF only, SPF 10/15/30/50/60 etc. There was no PA rating. But then they found out that SPF can protect the skin from UVB rays only and that is not sufficient enough.. What about UVA Rays? For the same, now most of companies who offer Sun Screen mention PA rating too. The grater rating it shows the more protection it provides from UVA Sun Rays. It can be PA+, PA++,PA+++.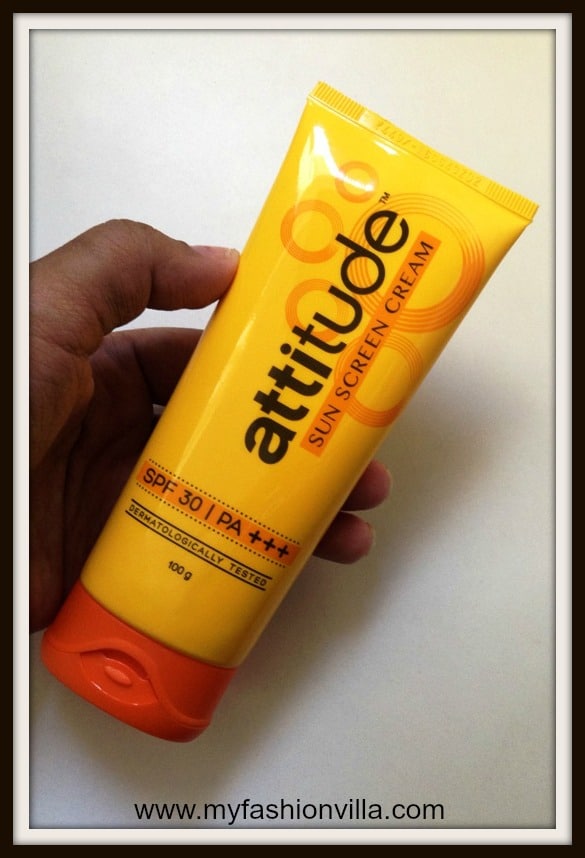 So Amway Attitude Sun Screen Cream offers PA+++; Which is just Perfect!!
Cream Formula, Fragrance and Texture: The cream is bit thicker but when you apply it on face and body, it easily blends. It is not that sticky as well. The cream is in white color with yellow tint. The fragrance is pleasant, not too strong.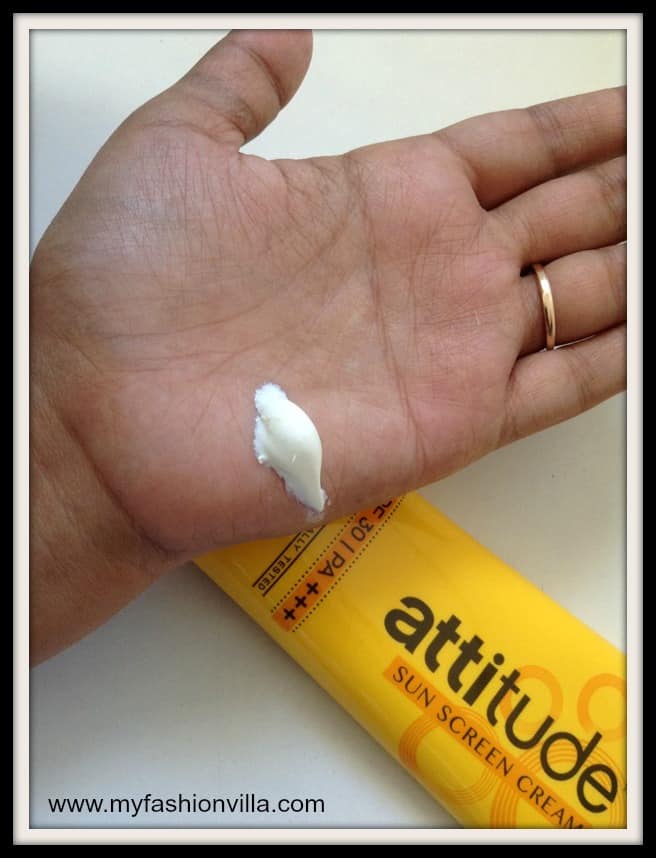 It is Matte or Looks Oily? It is definitely not oily. I am wearing this Sunscreen every day these days. Even after 1 hour it doesn't turned oily; making you look like an oil factory  however it is not matte as well. It is somewhere in between. As far as it protects my skin from Harsh UVA and UVB rays, I am loving this product for my skin (Mine is a combination skin)!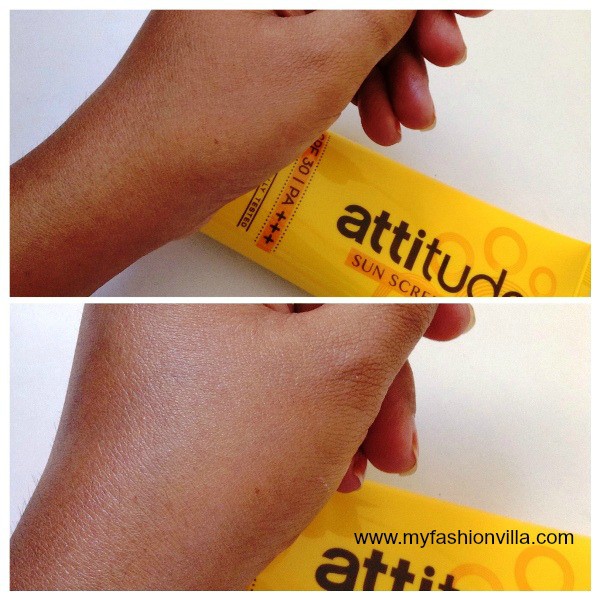 Likes:
It has SPF 30, which is pretty good.
It has PA+++ which gives protection against UVA Rays
Sturdy Travel Friend Packaging
It does not create White Film when you apply it (You know what I mean? Many Sun Screen do that)
Dermatologically Tested Formula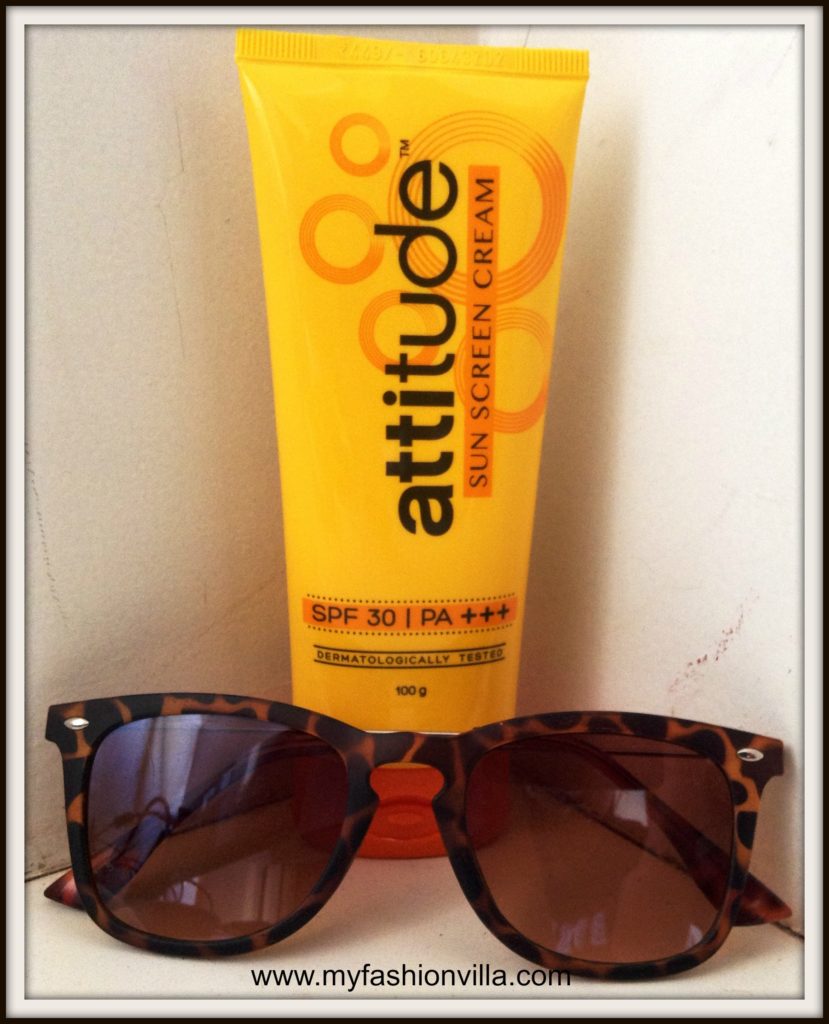 Turn Offs:
Nothing.
It is a great Sun Screen available in the Market with ideal SPF 30 with PA+++ Formula. I am regularly using it and it is amazing. If you want to try this product, it is available online. [su_button url="https://amzn.to/2DWEmbH" target="blank" size="8″ center="yes" rel="nofollow" title="Check Price Here"]Check Price Here[/su_button]
Hope this review would be helpful 🙂
Xoxo