Hii Charming ladies!! I hope y'all are enjoying this blog and all other posts! Today I am going to review "the most wanted" cosmetic product – Nail Enamel. Yes! Perfect nail paint is really very much essential for girls. We just love staring at our super perfect nails for hours (yes I am saying hours.. 😛 ).  It is so tough to choose one among many brands in the market today! And this is going to be really helpful post for the ones who love glossy pink nail enamel shades 😉
Amway Attitude Nail Enamel Review
Today I am going to review one nail paint and its shade called, Bold Pink Nail Enamel from the brand called Amway. This nail enamel comes from their own brand Attitude, thus it is called Amway Attitude Bold Pink Nail Enamel.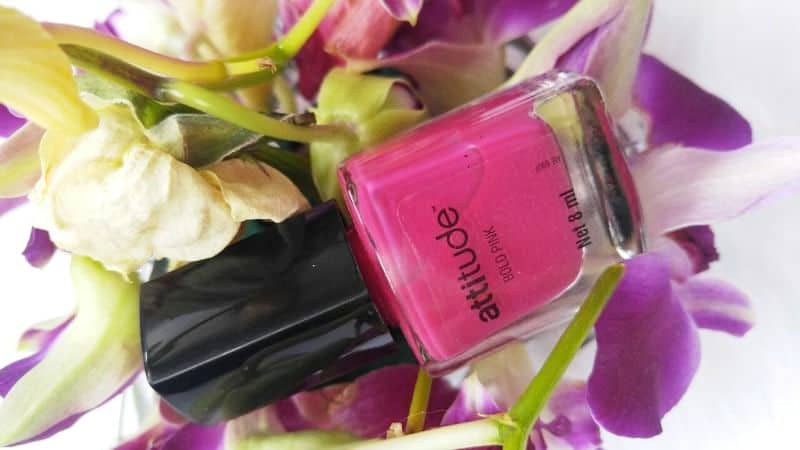 Amway Attitude Nail Enamel (Nail Paint)
Quantity: 8ml
Price: Rs 206
Available: Through Amway Distributors
About the Brand
Amway Attitude is very well known for its skin care products. It has very wide range of skin care products for all the skin types.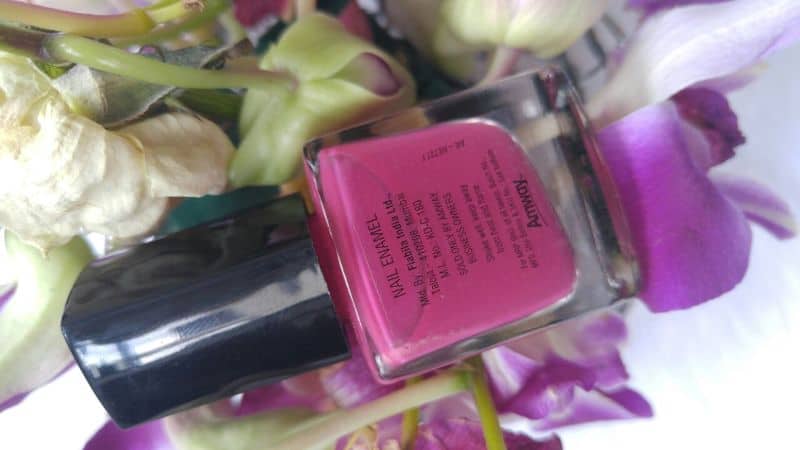 About the product: Amway Attitude Nail Enamel

Amway bold pink nail enamel comes with sleek rectangular glass body with an easy operating cap. Its brand name and the other details are neatly visible on the product. This shade has a glossy finish and perfectly smooth texture. It goes so smooth on the nails! (I just glided the brush again and again for it was so much fun ;-P). It gives you complete opaque finish after 2 coats. It lasts well for 5-6 days. Its price is 206rs. The fragrance you get while painting the nails is really good.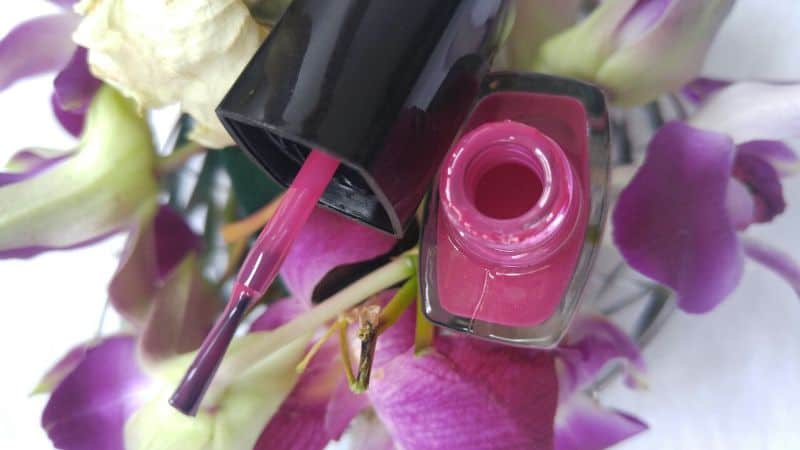 The fragrance you get while painting the nails is really good, unlike some cheap Nail Paints available in the market, it is not too harsh and strong.
Amway Attitude Nail Enamel Application:
It requires double coats to get opaque even finish like you see in this picture. The paint dries out quickly and you can finish the application in max 5 minutes including double coats.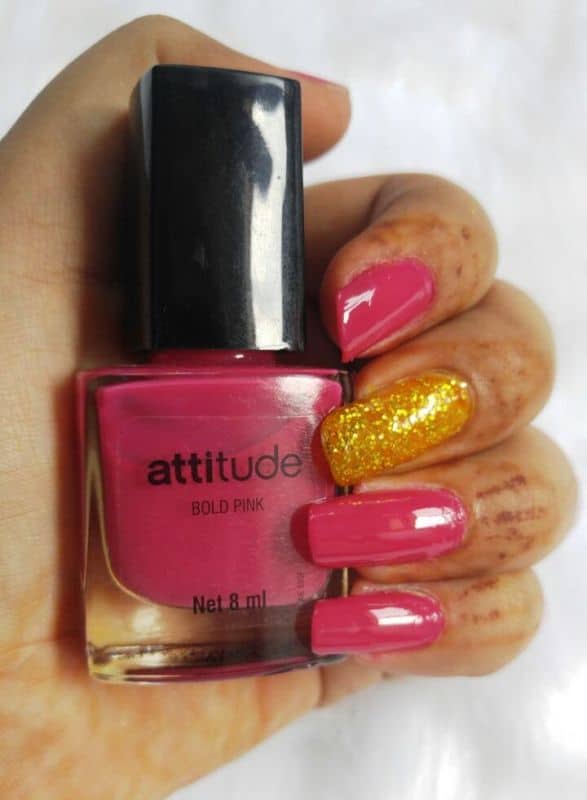 Amway Attitude Bold Pink Nail Enamel:
This shade is perfect to choose when you are wearing some plain white colored dress or any attire with similar pink color in it. Even, I like to match my nail paint color with my accessories sometimes, like shoes, neckpiece or earrings 😉 This color is really youthful and goes well with many western and Indian attires.
Tip: Apply the first coat on the nails, wait for 2 minutes and let it dry. Then apply the second coat gently for the perfect opaque glossy nails!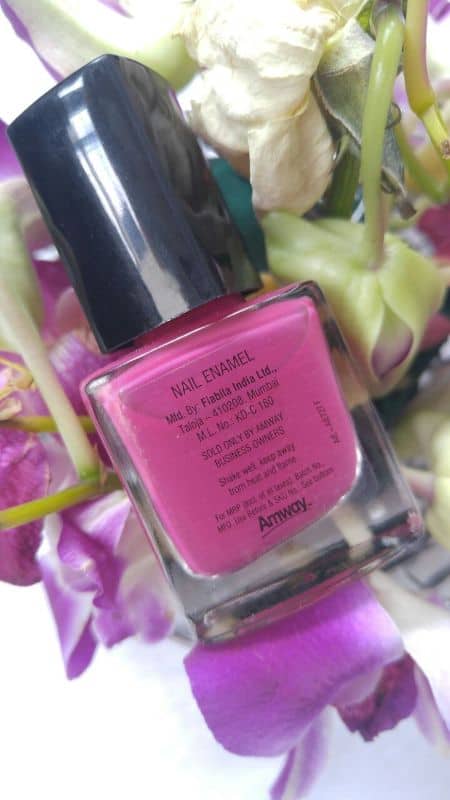 Plus Points
Trendy color
Glossy finish
Good fragrance (Not too strong!)
Good staying power (Stays as it is for 3 days without losing luster and shine. After 5-6 days it starts fading from corners.
Smooth texture
Good brush length (provides easy application)
Quick Dry
Minus points
Loses the original luster after 3 days.
Little expensive (206 rs for 8ml – One unit)
So that's about the Bold Pink Amway Nail Enamel, What are your favorite Nail Paints these days? Do let us know about your views. Stay tuned for more exciting posts 🙂
Keep loving!
 We have Reviewed some other products from Amway as well. You may like to check…

Amway Attitude Moisturiser Review: Attitude Moisturiser for Oily Skin with Kiwi Extracts
Amway Attitude Sun Screen Cream SPF30 PA+++ Review
Amway Attitude Face Wash for Oily Skin With Kiwi Extracts Review
Amway Attitude Intense color Lipstick Swatches & Review
Save