Jewellery in India is not only exquisite but very much attractive too. In fact, made to order ornaments have been a norm across the society. Earlier, rich and wealthy people would wear lots of expensive ornaments made from precious metals such as gold, silver, pearls and precious stones while the working or labour class would be wearing minimal trinkets made from copper or other forms of alloy along with coloured beads and so on.
Even today, it is very much worn but its styles and designs have undergone great changes. You will find people preferring to wear fashion and imitation ornaments which are much cheaper and trendy too. You will come across fusion designs and traditional temple designs, pachchikam designs and filigree designs making a comeback.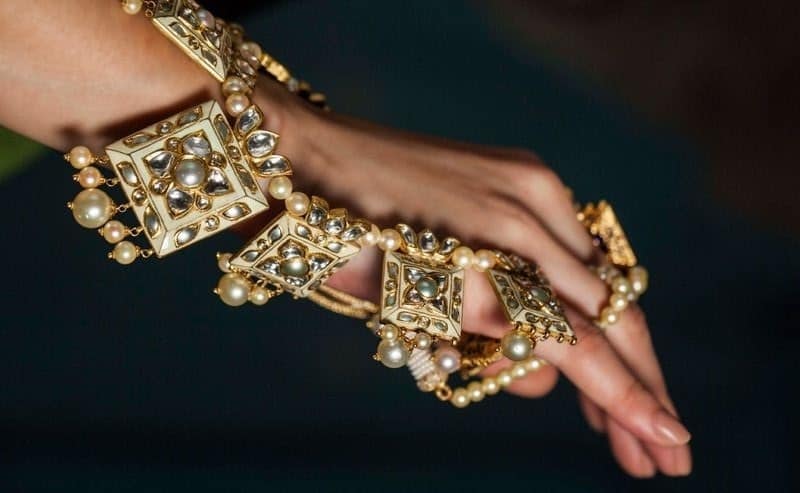 Temple Jewellery of India was first introduced during the reign of the Chola dynasty way back in the 9th century to adorn idols of gods and goddesses in the temples which over a period of time were worn by South Indian classical dancers. Currently, you will easily be able to buy earrings, pendants, chokers sets, necklaces in traditional designs which go well with traditional Indian attire.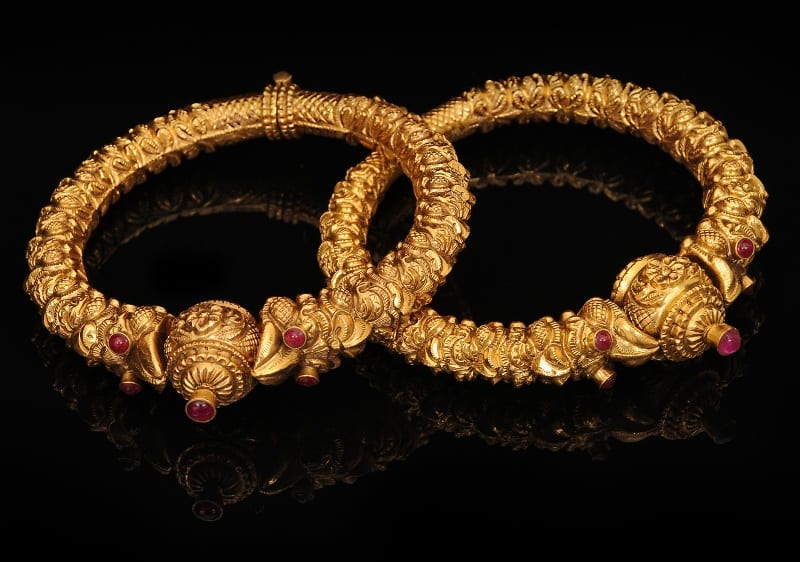 Though not exactly native to India, filigree jewellery also known as tarakasi is done in Cuttack, Orissa. You will find earrings, necklaces, toe rings, anklets, pendants, brooches, hairpins in filigree designs. In fact, a waist band, anklets and toe rings in tarakasi designs are very much essential in an Oriyan wedding.
Colourful and intricate kundan jewellery evolved during the Mughal period and used by the royal class to a great extent. Currently, it is made in Rajasthan especially Nathdwara and Bikaner. You will find lovely necklaces, earrings, maang tikkas, and pendants and much more exquisitely designed in Kundan style. In fact, these ornaments are embellished with colourful semi precious stones making them look very attractive and appealing too.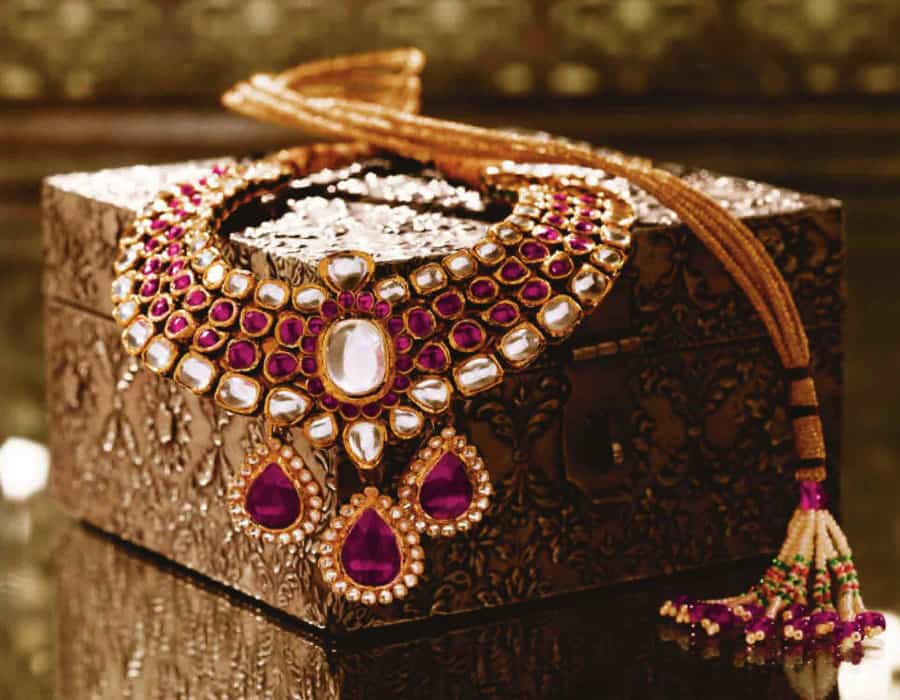 If you are planning to add new ornaments to your existing collection, you could look out for well designed pieces sets available across physical store and even online stores. If you are too busy explore the physical stores, you could always log online to jewellery sites that specialise in offering the same. You could choose to shop from a brand that could be having physical store along with an online presence and shop in a safe and secure manner.
It's time you too, add well designed Indian jewellery to your collection and look extremely beautiful and gorgeous wearing them. You could decide to shop for earrings, chains, bracelets, anklets and much more online and save a great deal of time and effort too.
Just make sure that returns and exchanges are allowed in case you do not like your purchase. Also check out their after sales support and service in case you need to approach them in cases of issues with your purchase.
With so many festivals happening all round the year in India, you will have plentiful occasions to wear and flaunt them too.