Whoa!! App talk everywhere! Isn't it? Wherever we go, whether meeting friends, colleagues or relatives, you will see the "App talk." Like:  Which apps you use? New apps in the market? Friends showing how to use a specific app and the recent buzz about mobile shopping etc. However, I believe mobile shopping has taken the world by storm. If you ask me, nowadays, more than 80% shopping which I do is through mobile applications only. And the rest of the 20% shopping I do is through my desktop when the store does not have a separate application or a mobile friendly site. But why am I talking about all these?
Well, I saw a dream about mobile app shopping yesterday! OMG!! It was epic, but it  sounds like reality. And I thought I should share it with you. And through that,  I have something else to share with you as well.
My Dream, Minions and Their Shopping?
Do you know that I am obsessed with Minions? How cute they are!  Despicable Me 1 and 2 are my favorite animated movies in the last 4 years and yesterday I saw the trailer of "Minions". Actually, 2 trailers!  And now I can't wait for the movie to launch in India. And maybe that is the reason I saw a dream of Minions last night.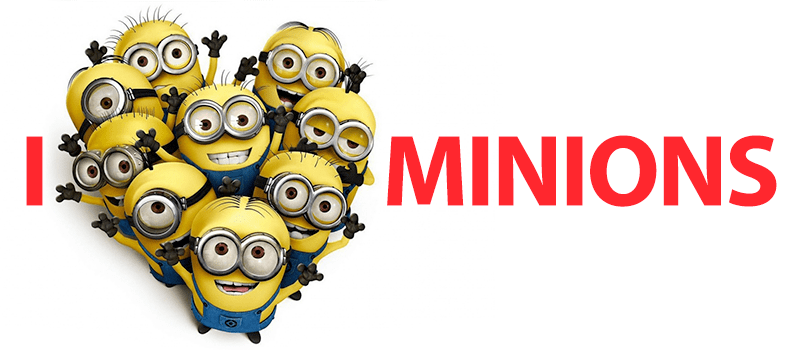 Minions, Shopping!!! What I am talking about?
Well, if you know me, I am a diehard fan of shopping. I am happy when I shop for myself or others. When I hear the word 'shopping', you will immediately see my eyes sparkle 😛 no matter how tired I am, I am always ready for some shopping.
And nowadays, If I am going through a 'bad mood day', I browse through some of my favorite mobile shopping apps, shop something from my wish-list and I be an example of  Happy-Go-Lucky Girl!! Wow! Even while writing this, I am getting cravings of shopping 😛
So, I saw a dream about shopping last night! And who was shopping? Me?  No… Not me. They were Minions!!! Yeah Minions!!! And a cute minion was showing me how to use Myntra App to buy some cool stuff!! And Dave (My favorite minion :P) was telling me, Leave BANANA and shop through Myntra app.  OMG!! I am still smiling. But believe me, I saw this dream because I am obsessed with online shopping through mobile applications and Myntra is my favorite.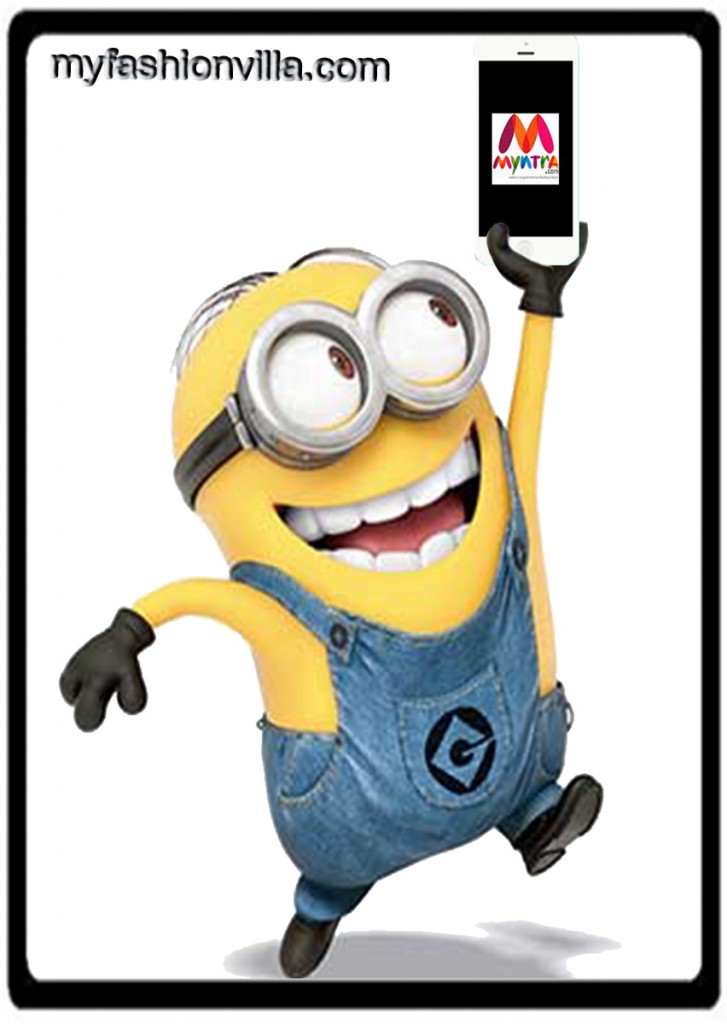 Initially, when I started using Myntra's website Myntra.com to shop, I was really confused how to use the Myntra app, but some time back when  I installed Myntra application, I felt it is fun to shop from App! I was so wrong with my beliefs that shopping through Mobile application must be tedious and tough!! I was regretting then that why did I not try their mobile app before. When you shop through Mobile App of Myntra, it is quicker and simpler. And I am using it a lot (Yes, A LOT!!) these days. Who needs desktop or laptop for shopping now? Bliss!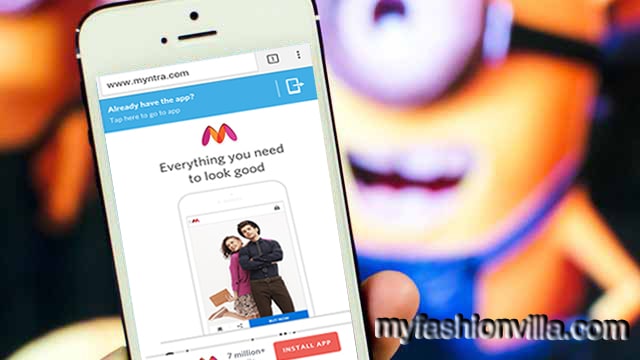 Now Myntra is available through "Myntra App" and I am loving it even more.
P.S.  There were a lot of conversations going on Social Media about their decision to go "App Only" version in past days. Initially I was shocked too, as I was thinking whether the Indian shoppers are ready for an App only feature or not. But gradually, as I learned, most of us will learn too. And of course, who doesn't like to shop quickly and in a better way? Have you tried Myntra Application? If not, try it today or asap. You would surely love it. (My promise!)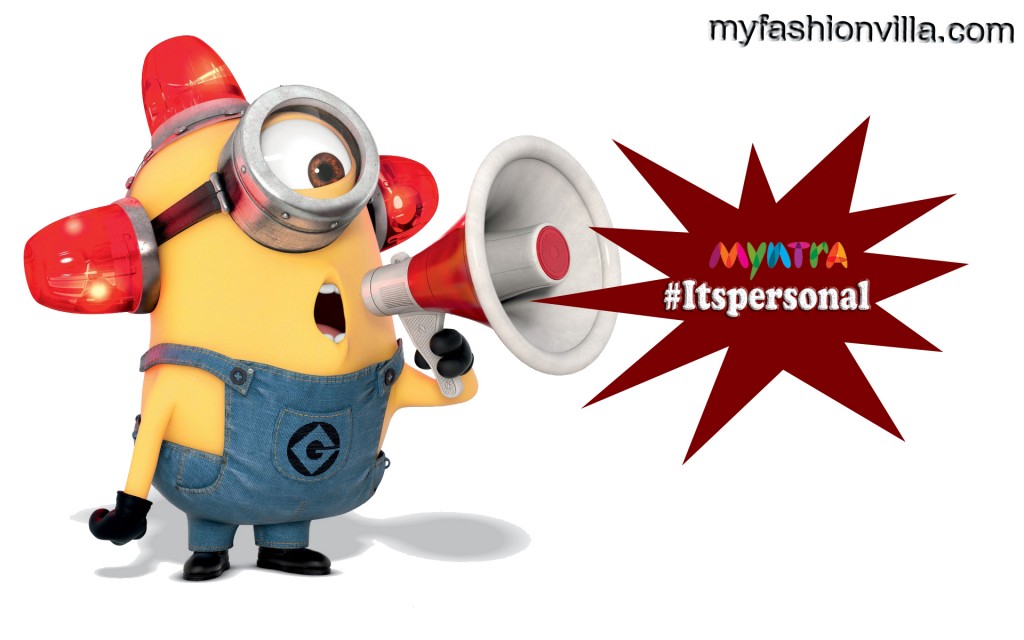 Hope You Enjoyed The post from THE Happy Go Lucky Girl 🙂
Share your views!!
Picture courtesy: Amish Shah for MyFashionVilla