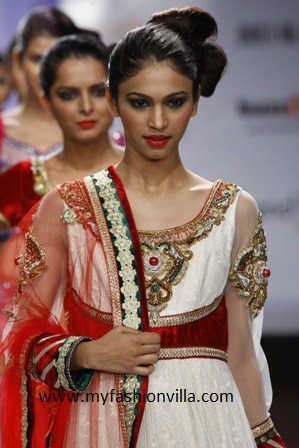 Sumit DasGupta – Self made talented Fashion Designer who has passion as well as great talent for fashion designing and glamorous world. We got chance to meet him at Rajasthan Fashion Week where he showcased his collection inspired from Emperor Chandragupta Maurya. What a stunning collection he showcased there!! And I can't resist myself talking to him about his Designs. At the result here Myfashionvilla.com presenting you an exclusive Interview of Designer Sumit DasGupta.
Here you go: An Exclusive Interview with Designer Sumit DasGupta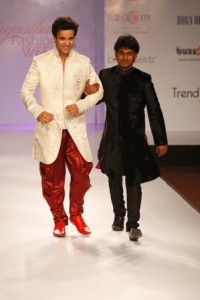 1. Tell us about yourself and when you started working as a Designer.
I am from Kolkata and i did my degree in fashion designing from National institute Kolkata and New Delhi… and have done masters in fine arts from Chandigarh. After finishing my studies I started concentrating on my fashion world and launched my first collection in Kolkata fashion week. I did my first show in year 2008.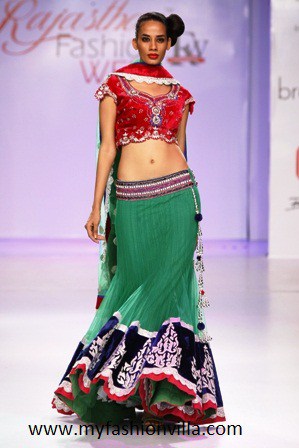 2.     What is best part of Fashion Industry that you enjoy always?
I have always loved the world of glamour and I had a keen interest in creative world since my early childhood. and Bengal has always been birthplace for personalities related from art & culture & it has given lots of artist in different portfolio's, directors, music directors, singers, or in fashion world as well so it made me to get into this or to be somewhere amongst them. so this is why I am here today…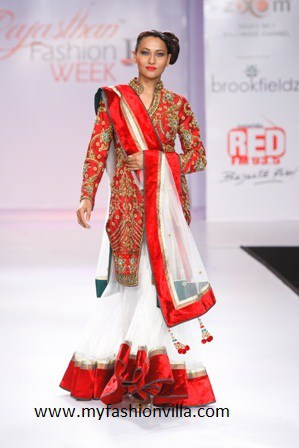 3. Tell me About Your collection at Rajasthan Fashion Week?
My collection at Rajasthan Fashion Week was inspired from Chandragupta Maurya's era… as I have inspired a lot from this great emperor and the way art & culture nurtured in his ruling time. So I just had a thought to showcase that inspiration and respect towards him through my collection and since my prior focus is on Bridal collection so it was really a good opportunity to launch this collection inspired from a king in a state like Rajasthan as it's known as state of royals. So this was the main Funda actually.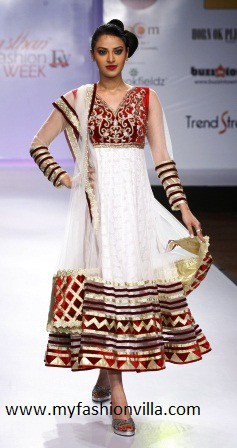 4. What is Sumit DasGupta's personal style?
If it's about my personal style then it's about western most of the times. But I just make sure always that my Indian touch should not be missed any way.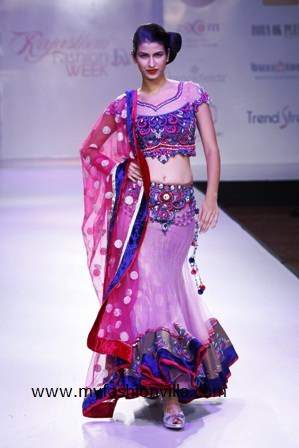 5. Your upcoming shows and events.
Month of July is going to be very hectic for me since i am planning and almost participating in 3 fashion weeks and 1 solo show in States at Las Vegas as I have been invited there to showcase which will be in beginning of the month.
After that Goa international beach fashion week and Bangalore Fashion Week are on the list. I am looking forward to Lakme fashion week as well if I could get time out of this all and prepared myself to be launched there.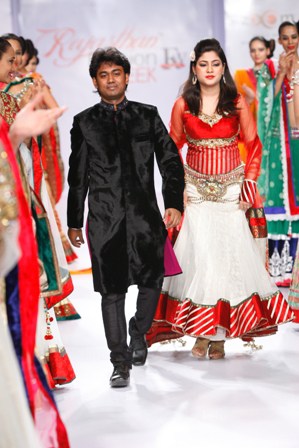 6. Being an amazing Fashion Designer, what you want to say to readers of myfashionvilla.com
Well first of all wants to thank Myfashionvilla.com who made it possible to interact with people who love my work. As it is been wonderful always to get in touch with people who admire you and your work. I am thankful to all of them who appreciate and love my designs and collection. There is a lot more to come and I hope that by the blessings of God it will continue the same way.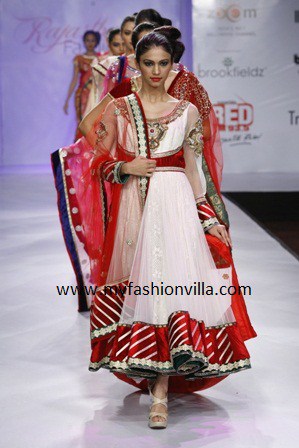 At last just want to give this message what I have learned in my life and people who are there with me always made me to say that never stop dreaming in life as its your dreams only who keep you or make you stand in front line always. And that what make the difference. So "live your Dreams" is my quote for all you lovely people out there. Love you all. Stay blessed, TC.
Hope You all Beautiful people enjoyed our talk with Designer Sumit DasGupta, He is a super talented designer and we wish him great success ahead.. We Love You 🙂
For more Pictures Visit here FaceBook
Also Follow us on Twitter for all Live updates.. 🙂
Till Then,
Be Happy and Look Gorgeous…
Always.. xoxo 🙂
– Hetal 😀