Indian movies define the style statement for every Indian. Be it the tight jeans by Shah Rukh Khan from KKHH or sarees by Aishwarya in Mohabateein or good old bell bottom pants! Hence, it's no surprise that Sonam Kapoor's Khoobsurat has inspired many designers and retailers to make those royal couture designs available for everyone.
Right from the years of Rekha to the modern Sonam Kapoor—all wear the saree on the silver screen. You can catch a good glimpse of Sonam Kapoor in her latest movie "Khoobsurat" where is the royal misfit will all sorts of amazing western wear with comic designs. However, it's the royal manifestation in the film that exudes the beauty of traditional wear and also brings in the finesse of the royals. If you want to wear a similar saree, who is the royal queen, you can check out some very good online saree stores that are selling replicas of the sarees that feature in the movie "Khoobsurat". When you have a closer look at the ethnic wear in the movie, you will be enthralled at the attention-to-detail that the makers of the movie have displayed.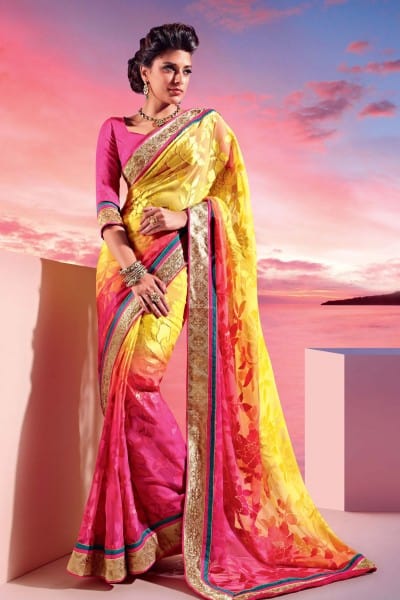 Indian sarees belong to categories such as designer sarees, wedding sarees, party-wear sarees, bridal sarees, casual sarees, and lehenga sarees. Depending on the occasion, you can select the saree from the aforementioned categories. In addition to these sarees, you will also find celebrity sarees, which are worn by celebrities in their movies.
One particular saree that Sonam Kapoor wears at the end of the movie when everyone is trying to convince her mother for marriage is elegantly minimalist but ravishingly regal. She is the Disney princess who was a misfit before she turns up in that beautiful saree.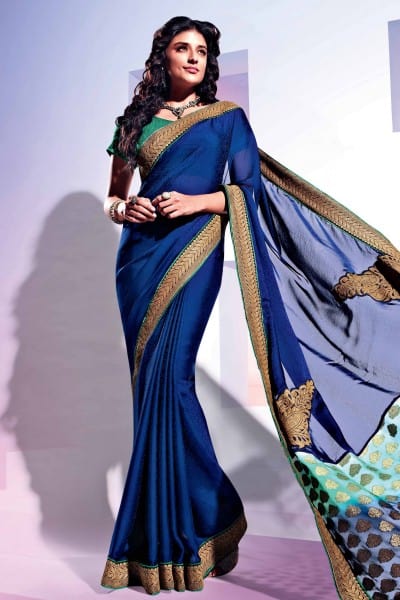 Zohraa, is one of the few fashion ecommerce websites that excel in designing your wardrobe by adding a regal aura to it, which has exclusive rights of selling Khoobsurat inspired royal sarees for everyone! There are many women who feel that they should not spend a lot of money for celebrity or designer saree; however, if they want uniqueness, then they will have to extend their budget.
There are a few leading fashion houses and retailers who have paid homage to the long-lived Indian traditions by producing some of the best and the opulent ethnic wear. Some online stores that have saree collections that are dedicated to movies—just like the aforementioned Khoobsurat collection. Modern boutiques and online stores make sure that the sensuous and aesthetic elements of the saree are preserved while providing a modern flare. Such customization is seen only a few good online saree stores that produce comfortable and practical clothing for the modern woman.
So if you are awed by the magnificent display or royalty in Khoobsurat; start adding it bit by bit to your wardrobe with Zohraa. One parting tip- ensure that you deck-up with traditional tea style jewelry and make up your hair in a bun.