Summer is the time when, no foundation, Primer, concealer & other heavy makeup iteam work. Anyway I am a minimalist when it comes to wearing makeup. Especially in summer, I just go with 2-3 favoite products of mine. You can say, these are my on the go products and I wear them every day. Recently, Maybelline compiled a kit these 3 summer essentials and named it #StaySummerFresh – Summer Essentials Kit! How cool?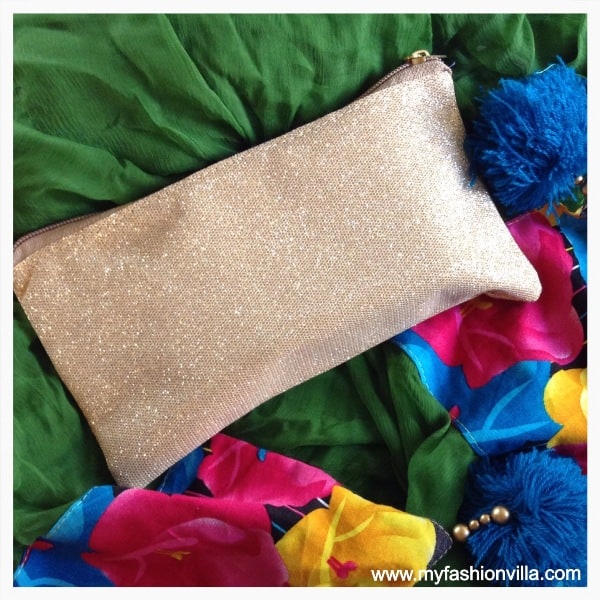 Maybelline Summer Essentials Kit
Maybelline Summer Essentials Kit comes in a glittery pouch with a zip lock and Maybelline Carved over the zip. There are three summer essentials are placed in this kit.
White Super Fresh Compact
Colossal Kajal
Baby Lips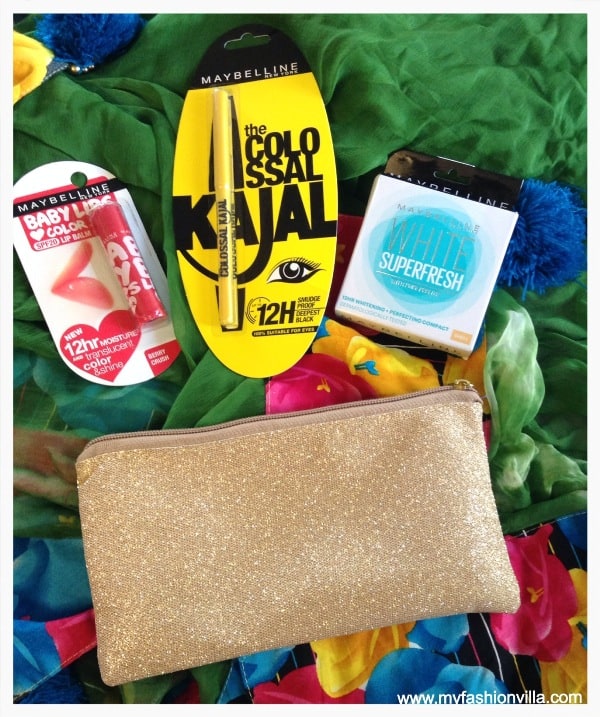 White Super Fresh Compact
White Super Fresh compact is available in three different shades Pearl, Shell and Coral. The first shade; pearl is the lightest version and the coral one is the darkest shade. Shell is the medium one. This compact is one my favourite as it blends really well, gives matte finish and it is a long lasting one. Compare to other Matte Finish Compact, this one is  quite affordable.
Colossal Kajal
Do I need to say anything about Colossal Kajal? We all love it. I am happy that Maybelline included this product in their summer essential kit. It is long lasting and totally worth for the price.
Baby Lips
Nowadays Baby Lips became synonym for Lip Balm in India. It is one of the most popular lip balm available in the country. Thankfully Maybelline launched a couple of versions time to time and I am totally obsessed with Baby Lips.
Great choice of products in one kit and I can surely say, it is the perfect summer essential kit for the minimalist like me. #StaySummerFresh ladies…
xo