Hi Girls, How are you all? The marriage season has finally ended, but do we really need any reason to dress up? Do makeup? Accessorize? Absolutely No. Rather we create reasons to have all these fun, isn't it? If I got new dress, the same day I will create some reason that hubby takes me out. If I got new lipstick or Perfume or Heels or Makeup, I can't stay at home! I know, many of you must be saying, Hey!! That's me!! That's me! 😀 well, today I am going to show you all New Oriflame The One Intense Colour Long Wear Matte Lipsticks.
About Intense Colour Long Wear Matte Lipstick
A Hydrating lipstick that gives you beautiful, intense Matte Lips to Start Your Day.
Intense Shades
Non-Glossy Matte Finish
Non-Drying Lips
Quantity: 4g
MRP: 499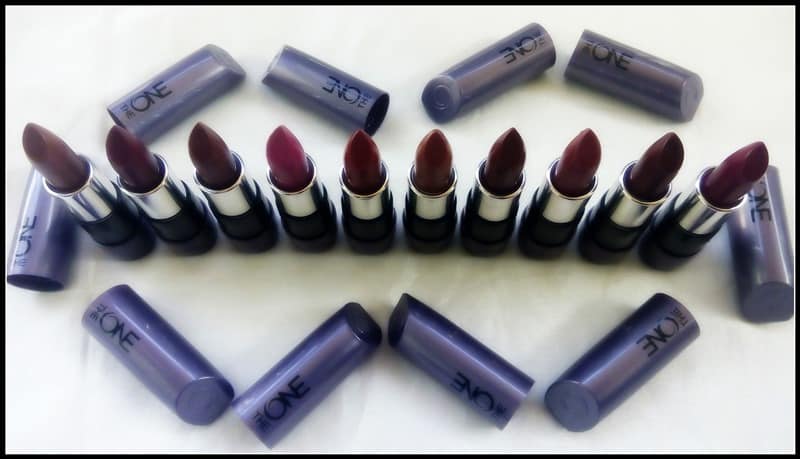 How to Buy: You can buy these lipsticks from Oriflame Consultants only.
No Of Shades Available: 10
Desert Sand
Nutty Plum
Berrylicious
Brown Delight
Wild Rose
Molten Mauve
Pink Raspberry
Cherry Brown
Red Seduction
Merry Maroon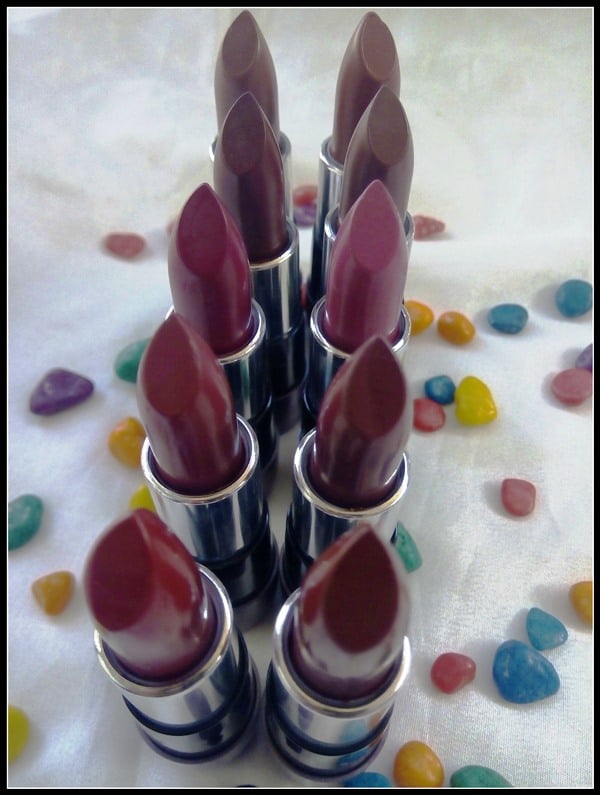 Packaging
Oriflame Matte Lipsticks come in Pink Color Box, with all the details mentioned on over it, means ingredients, manufacturing date, shade, expiry date etc. The lipstick itself comes in a plastic lipstick case in the color pink. The shade is mentioned at the bottom of each one. The lipstick packaging is sturdy made from good quality plastic and quite compact to easily keep in your makeup kit. However you need to open lipstick cap to see lipstick color or else, you need to remember shades as lipstick stick is not visible from outside.
Shades
Oriflame TheOne Matte Range has more Indian shades, means more Brown. In the previous range called Colour Unlimited Lipsticks, there were more pinks! So, if you like to have pinks and brown in your collection, you need both range in your vanity 😉 I am so obsessed with lippies I tell you 😛 Anyways, so here is, shades breakdown for complete Oriflame TheOne Matte Range! So that you can select the right shade for you.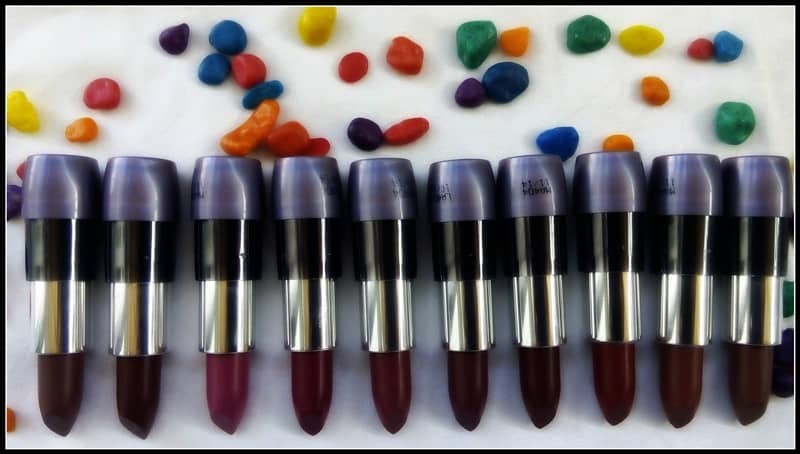 Molton Mauve: It is pretty pinkish shade. The shade will look really pretty on all skin tone. It is neither too dark or too light.
Desert Sand: Desert Sand is a light brown shade in matte lipstick range. It is the shade you may consider wearing every day.
Cherry Brown: The name of the lipstick says all about the shade. Brown shade with tint of Cherries! The name itself is yummy, isn't it?
Brownie Delight: It is the pretty Brown Lipstick with blend of Red. If you don't like wearing pure brown lipstick, you may love this.
Wild Rose: This is the only pink shade in Oriflame Matte Range. I love this shade on my lips. For daytime look, it goes perfect with ethic kurtis and western cloths both.
Marry Maroon: Do you like maroon lipsticks? Go for this! It is beautiful maroon color looks awesome awesome awesome on lips.
Nutty Plum: One of my favorite shade from the matte range. And touch to describe in words. Its Brown? Its Pink? Can't describe this shade girls. But I love this shade a lot.
Red Seduction: That's the prettiest lipstick in Oriflame TheOne Matte Range. If you love Re Lippies and looking for bright red, go for it. I am truly obsessed with this lipstick these days. I will do detail review soon. I wear this shade on Valentine's day too. Check it on my lips.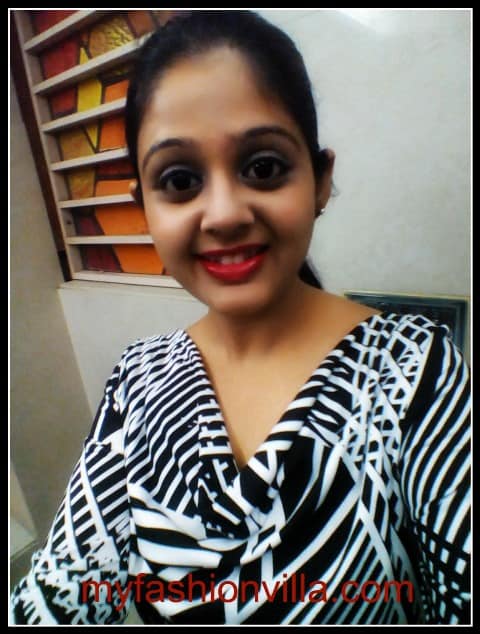 Berrylicious: If you like semi matte lipstick in the shade of Pink with blue tint, you need this in your life.
Pink Raspberry: When I saw the shade in Oriflame Catalogue, it was very light. I thought it will be hardly visible on lips. But No! it's not that sheer & light. If you are looking for a lipstick shade for day wear, go for it girls.
Now for detail Reviews of these gorgeous lipsticks by Oriflame, keep checking this place sweeties!
Which one you like? Have you Tried these beauties? Which are your favourites?
Share in Comments!
Lots of Love
Hetal
Disclaimer:
Opinions expressed are solely my own, The Company Oriflame is not liable for the same.