Many of you have asked for Oriflame Lipstick Reviews, Let me share one today. Oriflame The One Lipsticks have a quite varied range and are offered in high quality. I know, all of would have heard the name of "Oriflame" brand. In case you have not, then – it is a worldwide beauty and skincare brand which is originated in Sweden. It has its reach in many countries including India.
The beauty products from this brand are of supreme quality and trustworthy. I have been using makeup products of various brands, including Oriflame and I have tried and reviewed many products from Oriflame The One Makeup Range already on MyFashionVilla. Some of Product Reviews I have done, I will share links, at the end of the post, just in case if you want to check!
Today from all Oriflame Lipsticks, I am doing Review of Oriflame The One Colour Obsession Lipstick, in the shade Magenta Mania.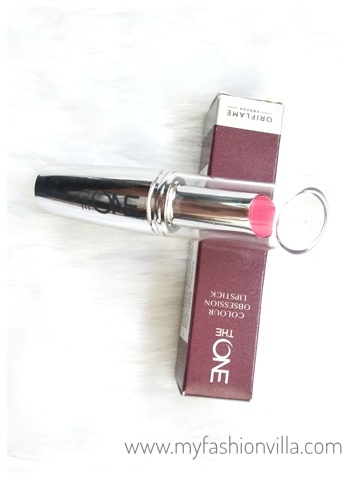 Oriflame The One Colour Obsession Lipstick Range
This range is named "The One – Colour Obsession Lipsticks", it has 10 shades to suit Indian complexion perfectly! Some of its shades are in the tone of pink and rest are in dark brown tone. Today with this post, I would be sharing my review for Oriflame The One Colour Obsession Lipstick in the Shade 'Magenta Mania'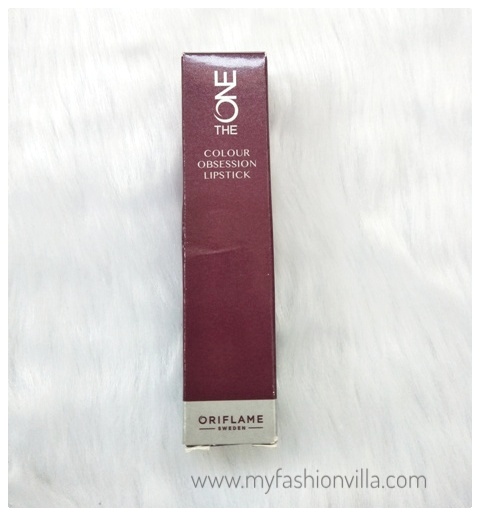 About Oriflame- The One
As mentioned earlier, Oriflame is a worldwide beauty brand offering skincare, makeup and beauty products of supreme quality. They have a wide range of cosmetics like lipsticks, foundation, blush, eye liners, mascara, primer and much more! Their lipsticks are popular for the richly hydrating and moisturizing formula.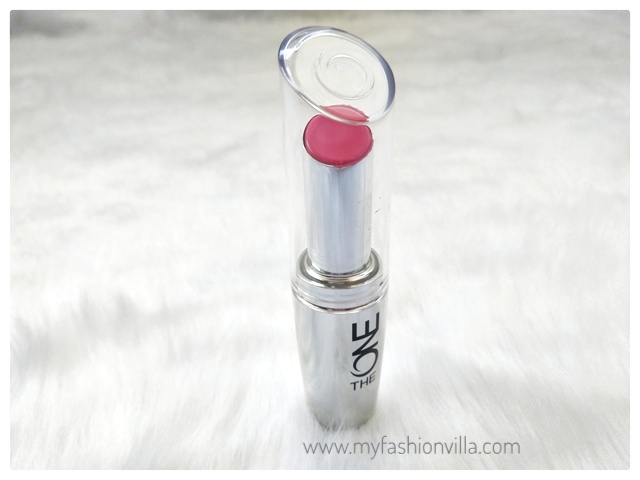 Packaging, Details, and Price of Colour Obsession Lipstick
The packaging is very sleek and stylish. The lipstick is packed in a small rectangular maroon box. This Lipstick comes in a metallic silver colored body with a transparent plastic cap. The brand name is printed in the body and details of weight, shade etc are mentioned at the bottom of lipstick. The details of color obsession lipstick are:
Range- The One- Colour Obsession Lipstick
Shade- Magenta Mania
Quantity- 3.7 gm
Price- Rs 799/- per unit
Texture- Glossy
Suitable On- brown, light brown, and fair complexion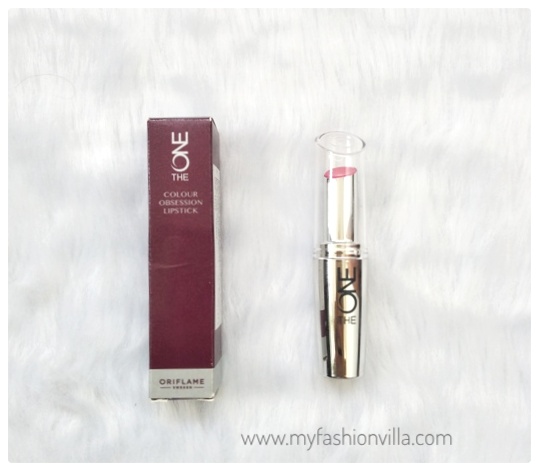 My Review For The One- Colour Obsession Lipstick In Magenta Mania
I have been using this lipstick from quite sometime and I am here to give my review for it. The lipstick has a moisturizing formula. It doesn't dry out the lips even after continuous use.
The One Colour Obsession Lipstick In Shade Magenta Mania has a pinkish magenta color that is favorite of almost every girl. It has a really soft and buttery texture that glides smoothly. You might need 2 swatches to get the perfect opaque finish, yes it is slightly translucent. The fragrance is quite neutral with a just a little scent. Being a glossy lipstick, it is transferable. The staying power is not bad, because after some time the gloss would be gone but the magenta tint would stay on your lips. This magenta tint makes your lips look plumper and naturally pink. That's the point I love most about this lipstick. So, if you too love magenta or pink tone shades in glossy texture, you must try this one!
Here are the swatches of "Colour Obsession Lipstick- Magenta Mania".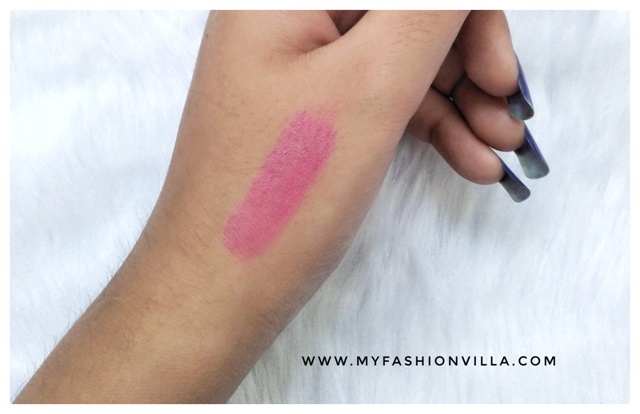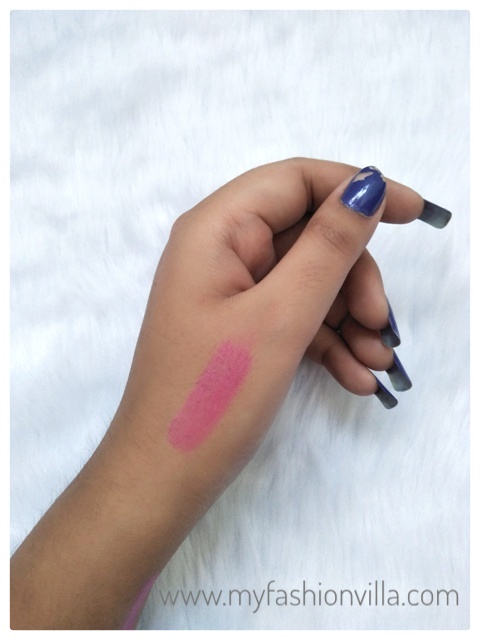 Glossy lipsticks are slowly becoming my favorites now. Earlier I only used matte lipsticks but now, after trying few of glossy lipsticks, I've started liking them.
Final Words for Colour Obsession Lipstick- Magenta Mania
Points I liked
Pretty shade of Pinkish Magenta
Suits the Indian Complexions
Lightweight
Easily removable
Buttery smooth texture
Shade can go with many outfits!
Travel-friendly and attractive packaging
Neutral fragrance
Points I Disliked
Transferrable
The glossy texture isn't long lasting
Pricey
Tip- You can mix dark purple lip shade to make it look more popping and unique!
This is how you can play around with fresh and feminine colors in your makeup. The key is to experiment a little. The shade- magenta mania is very feminine and pretty. With these, you might like to check the review of some more Oriflame Products, go here-
ORIFLAME THE ONE LIPSTICK – MOLTEN MAUVE REVIEW
ORIFLAME THEONE COLOUR UNLIMITED LIPSTICK SHADES, SWATCHES AND DETAILS
THREE MUST HAVE FROM ORIFLAME THE ONE RANGE : MY FAVOURITES
So, tell us about your favorite pink lipstick through the comment section below! Stay tuned to myfashionvilla for more amazing reviews!